When searching for the best restaurants in your area, you'll often look for reviews about the food and atmosphere. And more importantly, you'll want to eat where the chefs are the best in the industry, with exceptional talent and a creative menu. The same goes for our residents. Our culinary team is top of their industry. When we say that no other senior living community has the talent that we do, we mean it.
If it weren't true, our chefs wouldn't continue to bring home medals year after year, as they did once again at the American Culinary Federation's 12th Annual Cook Like You Mean It competition at Dorsey College. StoryPoint Group chefs from our communities earned medals in a cook-off between chefs from top restaurants, country clubs and hotels. After hours of competition, four chefs were victorious!
Our Cuisine Doesn't Just Win Over Appetites — It Wins Awards!
The competition was tough, with chefs representing different industries and skill levels. However, the collective experience of all competitors was something to envy. StoryPoint Group chefs easily handled the pressure – bringing their incredible talents to the table and showing what senior living culinary is all about. As a result, four chefs from across our communities earned medals.
Our winning chefs were:
Chef Alex Gandia from StoryPoint Portage – 1 Silver and 1 Bronze
Chef Amy Langoni from Independence Village of Grand Ledge – Bronze
Chef Ben Davis, Regional Executive Chef, StoryPoint Group – Bronze
Chef Chris Gribble from StoryPoint Rockford – Bronze
StoryPoint Group chefs were the only representatives from the senior living industry. Their medal-winning dishes were a testament to the creativity and talent of the chefs.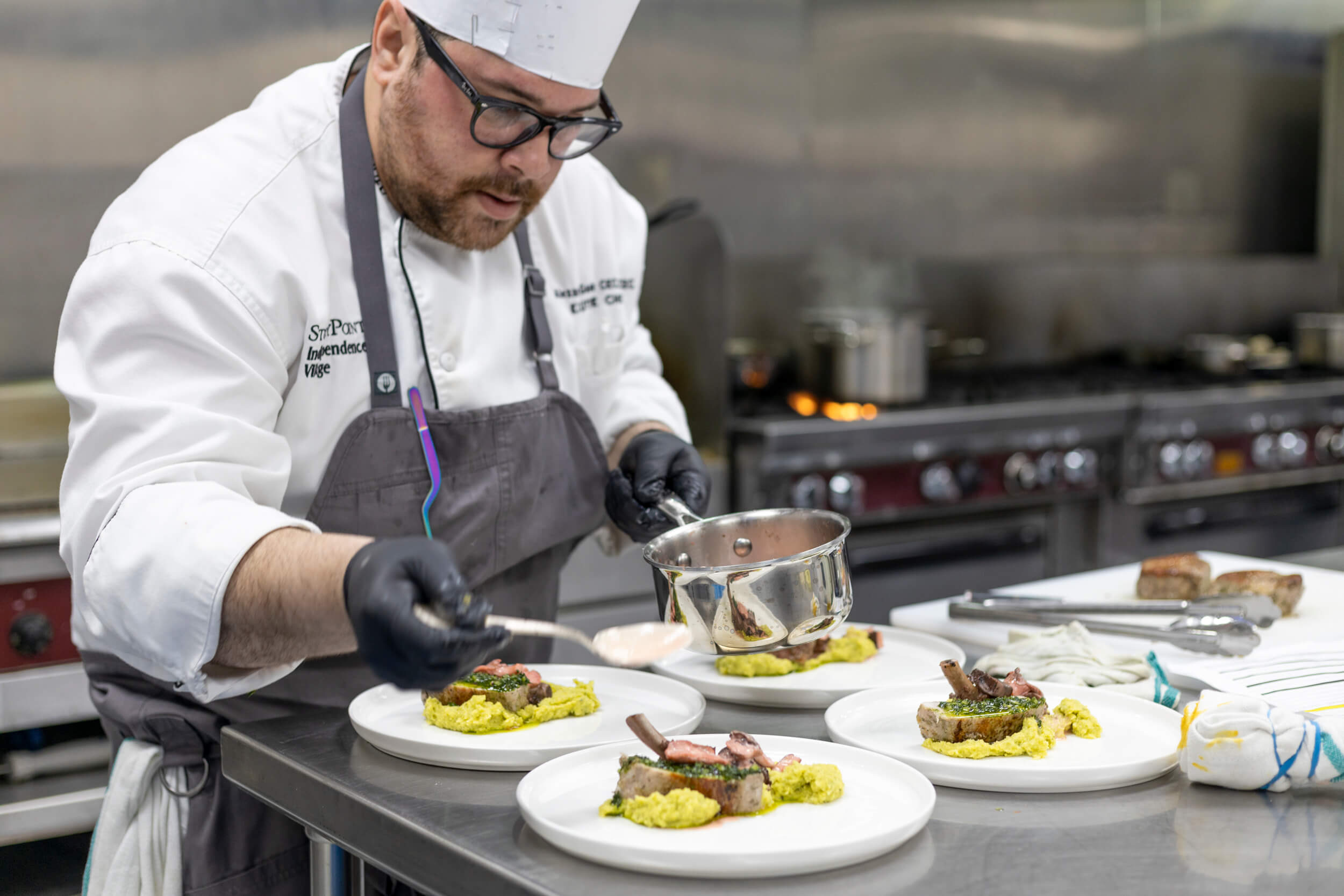 A Race Against Time
Whizzing around the kitchen, our chefs roasted, julienned and cooked against the clock while competing in multiple categories — "mystery basket," team and individual. The "mystery basket" category tested our chefs' quick thinking and adaptability by providing mystery ingredients on the day of the competition. These ingredients included trout, sweet potato, beef cheek and polenta.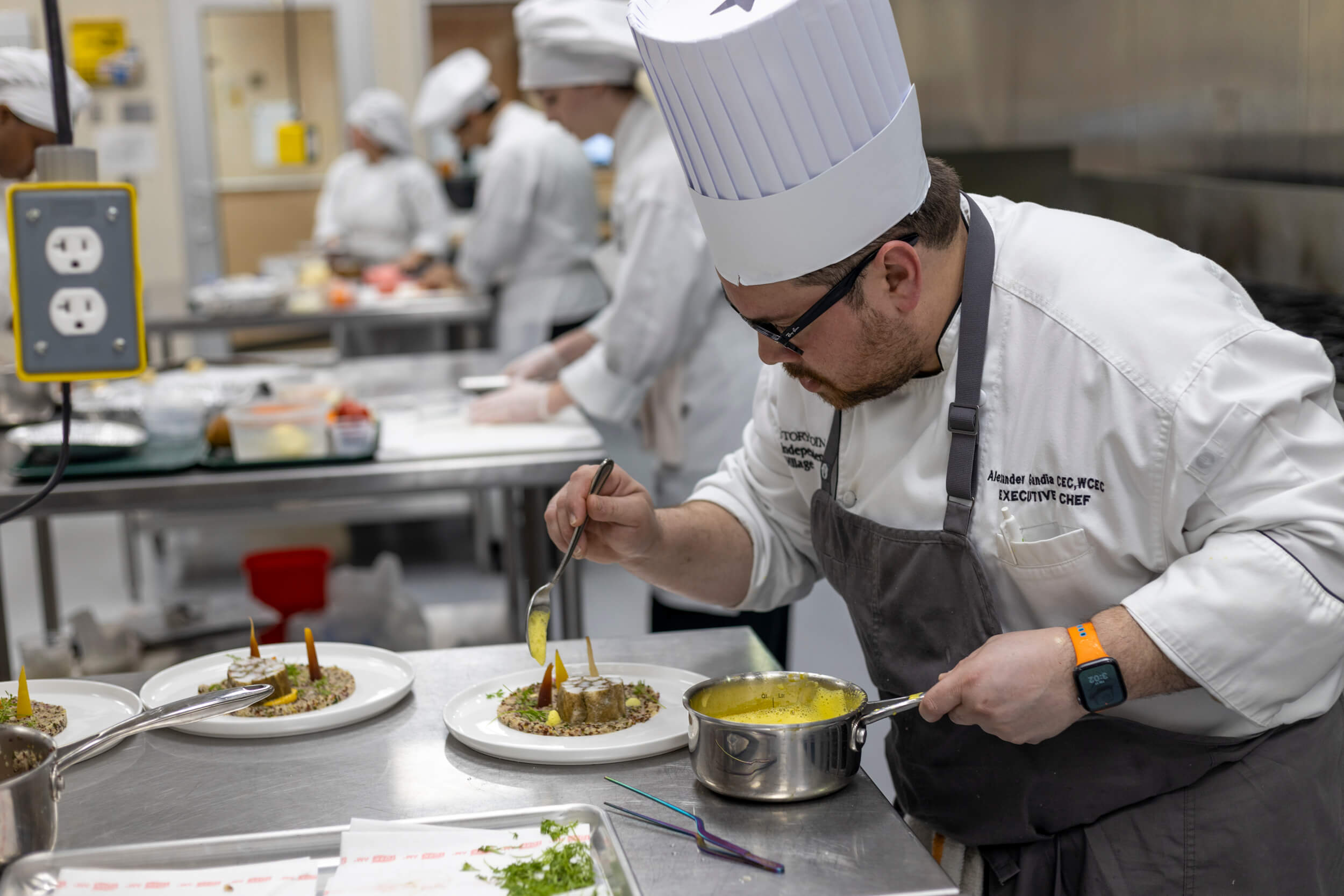 Chefs used their years of experience to create interesting combinations, resulting in mouth-watering and tasty dishes that wowed the judges from the American Culinary Federation, who scored the dishes based on proficiency in culinary techniques, use of ingredients, presentation and flavor. We had winning dishes such as:
Beef cheek kabob over arugula, apple and raisin salad with a blood orange vinaigrette
Hoisin chicken roulade stuffed with bok choy and red pepper duxelles, with pina colada fried rice topped with Asian slaw and glazed carrots
Mosaic-style grouper over citrus quinoa salad with saffron foam, carrot crema, poached carrot and black caviar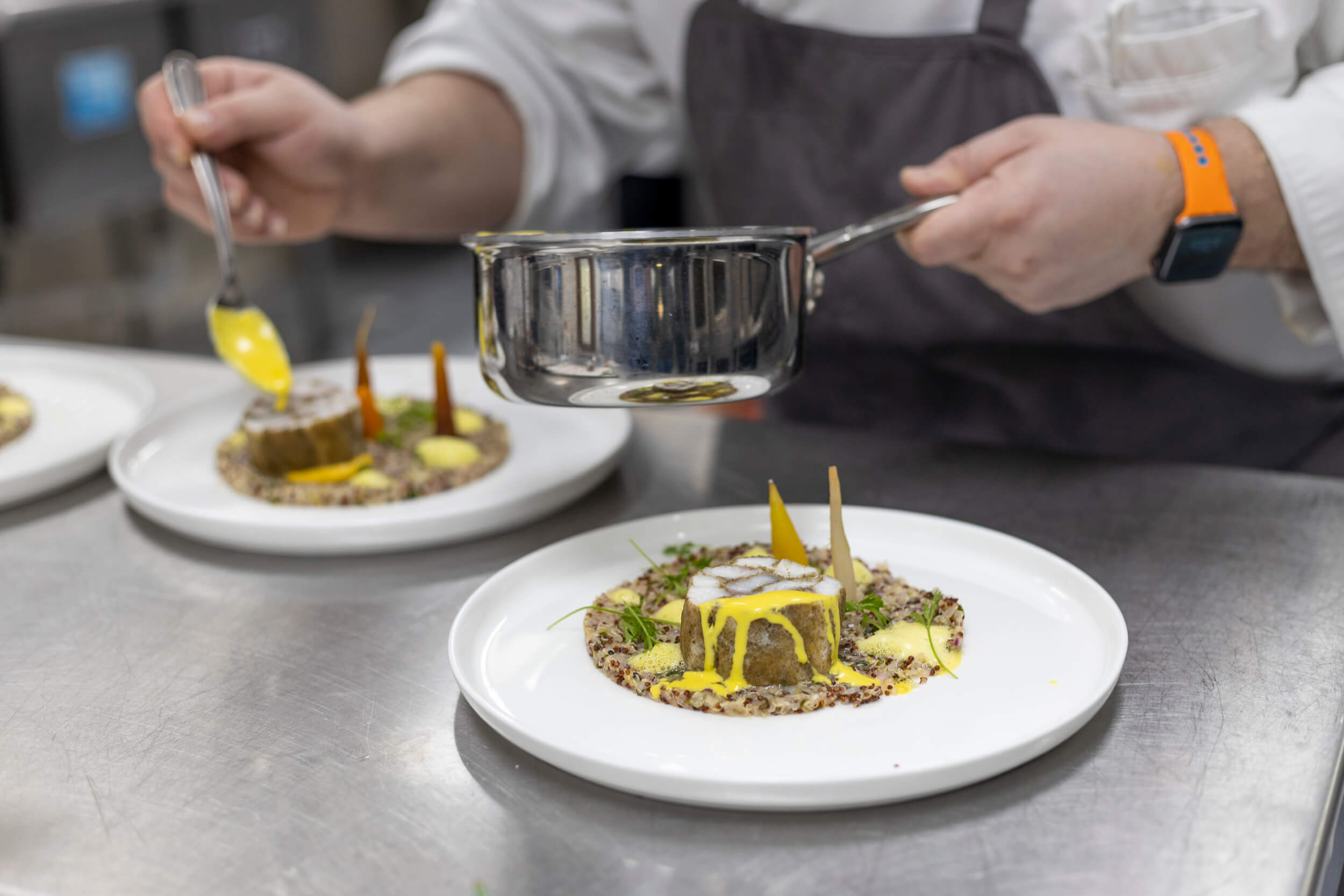 Striving for Nothing but the Best
Winning medals is a fantastic feat for our chefs. But why do our chefs choose to represent the senior living community and go pot to pot with other chefs?
Because our residents deserve the best.
When our culinary team participates in competitions like this, they gain inspiration to continue creating delicious, nutritious, award-winning food for residents. The chefs learn new skills, get judges' feedback and display their passions. They compete so that whenever a resident sits down for a meal, they get the best from our chefs.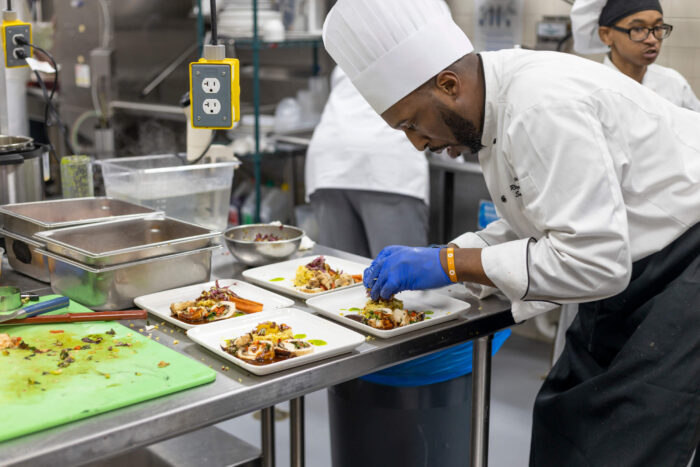 The Highest Culinary Standards, Just for You
Victory comes not just from competition but also from our residents' enjoyment and satisfaction every time they sit down to a meal created by our culinary team. Our chefs bring diverse culinary experiences to our communities, and they don't settle for average — sourcing only the best ingredients for every dish and creating menus that leave residents excited for every meal.
To learn more about our culinary team and the dining experience at your local StoryPoint group community, give us a call!