Photo finishes, derby hats, races named in his honor, and great friends by his side — that's how StoryPoint Middletown resident, Matt C, spent his birthday. And it wasn't just any birthday! 
Matt and his friends from StoryPoint Middletown headed to Churchill Downs racetrack to celebrate a big milestone, his 100th birthday.
Here's a closer look at the fun that was had and more about the centenarian himself.
StoryPoint's Centenarian
When we asked Matt what the secret to reaching 100 was, he had one simple, profound piece of advice to share:
"Be happy," Matt said. 
Throughout his 100 trips around the sun, something that has always made Matt happy is horse racing. When he was young, his parents would take him to the track so he could watch the horses. Now, Matt's daughter drives him to the track, and they experience the excitement of horse racing together. 
As his 100th birthday neared, Matt's family and his StoryPoint Middletown community thought of how to help make the most of this momentous day. After all, being a centenarian is a huge accomplishment, and Matt is the first StoryPoint Middletown resident to celebrate his 100th birthday, so the party had to fit the occasion. 
After some thought, everyone agreed that there was no better way to spend his celebration than at the place Matt loves the most — the racetrack.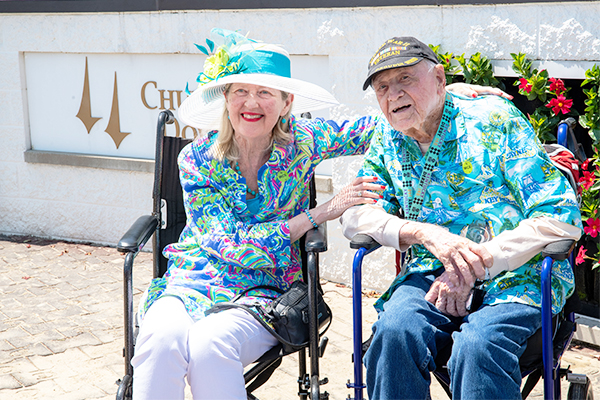 Preparing For The Race 
Matt was excited share his love of the track with his family and StoryPoint friends, and the StoryPoint Middletown residents and community leaders were excited, too!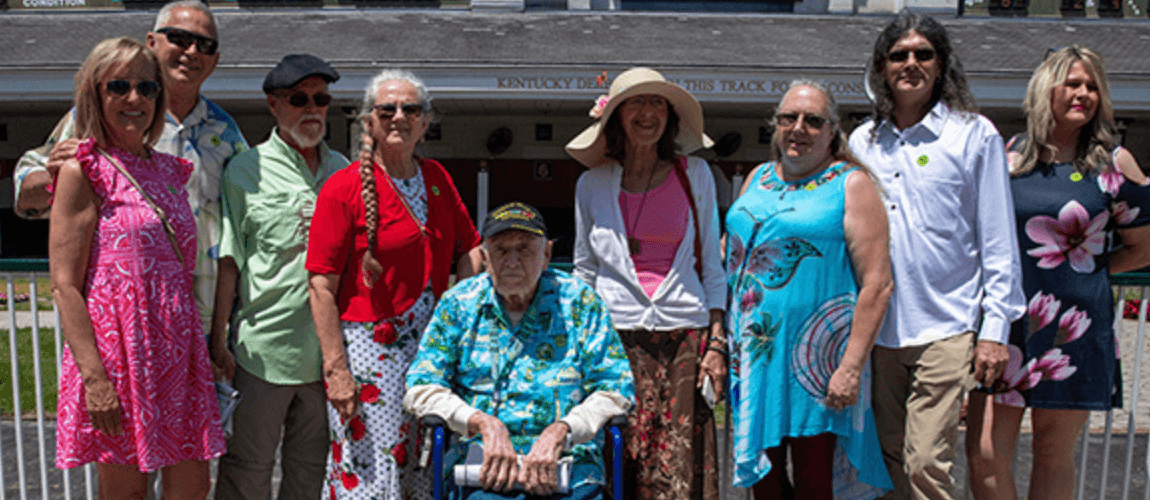 As racing day neared, residents decorated derby hats together. They chose their brightest colors and got ready to spend an important day at the races. 
Matt had a race named in his honor, "The Matthew Campbell Centenarian Scottish Classic," and his name was even printed on the trophy that he and his family presented to the winner. 
There was also a race in honor of StoryPoint Middletown. After much consideration, residents voted to name the race "The StoryPoint Golden Years Gallop."
Spending The Day At Churchill Downs
When Friday, May 13, finally arrived, residents were excited to head to the races.
The group sat trackside, in the open-air, sunshine and close to the action. They had a suite with seating and a covered area for those who preferred to stay in the shade.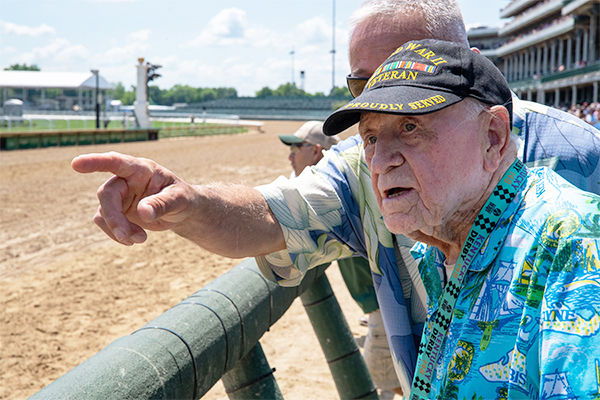 "Hawk of War" won Matt's race. He was one of the favorites but not who Matt bet on.  "Teewinot Pass" won the StoryPoint race at three to one odds. Neither race had big payouts, but they were neck and neck finishes. Both races even required photo finish reviews before results were announced.
Matthew hit the trifecta on one of the races, and several residents had winning tickets on other races, too. It's safe to say that the day was filled with plenty to celebrate!
Celebrating StoryPoint Residents Every Day
It's not every day that a resident turns 100, but at StoryPoint Middletown, forming deep, meaningful relationships with residents like Matt happens every day. 
"Matt is the first 100-year-old person I have ever known personally, so this was a really big deal for me." Executive Director of StoryPoint Middletown, David Dunbar said. "I just love to listen to his stories about childhood and all the historical events that he has lived through. It amazes me to know how much the world has changed under his watch."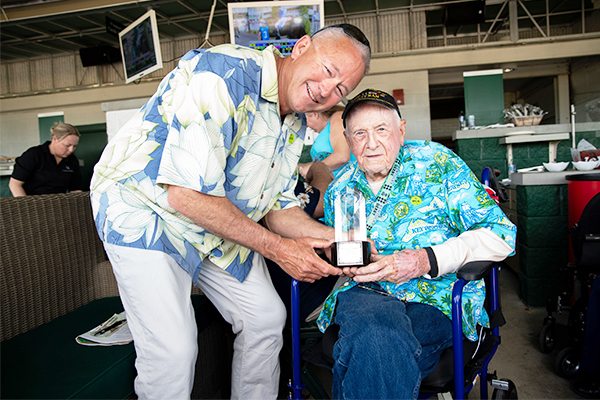 Just like Matt said, he's spent his 100 years with a goal in mind — being happy. It's an honor to share in residents' happiness and milestones together in our communities.
For more information about life at StoryPoint Middletown, stop by our community today. Call us at 1-855-407-8679 to book a tour. We'd love to meet you and show you more about what makes our community so special.