Everyone knows that having a pet means having unconditional love. We love pets and believe that they enrich the lives of both our residents and staff. Without further ado, let us introduce the pets of Independence Village.
Sarah & Ansel Ann
This is Sarah and her pet parrot Ansel Ann. Sarah and her husband bought Ansel Ann from a pet store in North Carolina in 1993. They originally named the bird after famed photographer Ansel Adams. For 25 years they believed that their bird was a boy, until recently when a veterinarian concluded that she is indeed female. Sarah then changed her parrot's name to Ansel Ann.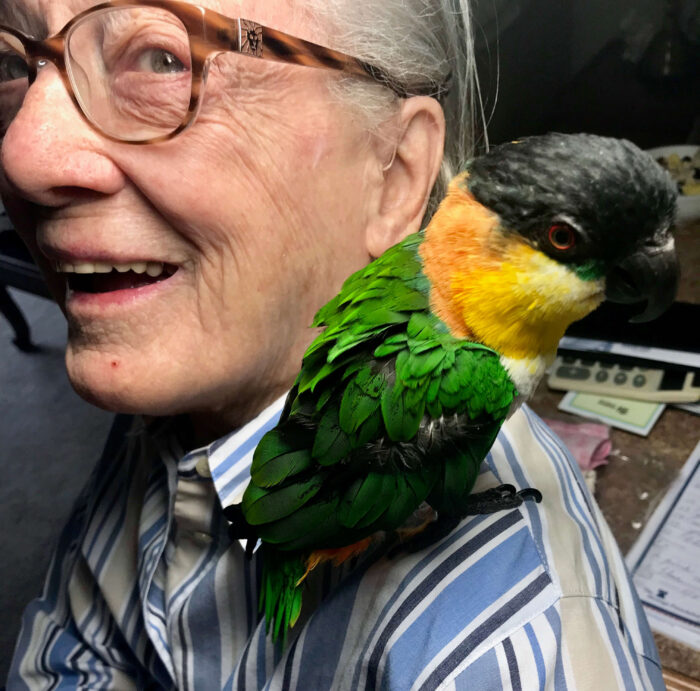 Shirley & Oliver
This is Shirley's pride and joy, Oliver, a 12-year-old Dachshund. Shirley rescued him when he was only 7 months old from a pet store having an adoption event. Oliver is microchipped because he is a bit of an escape artist.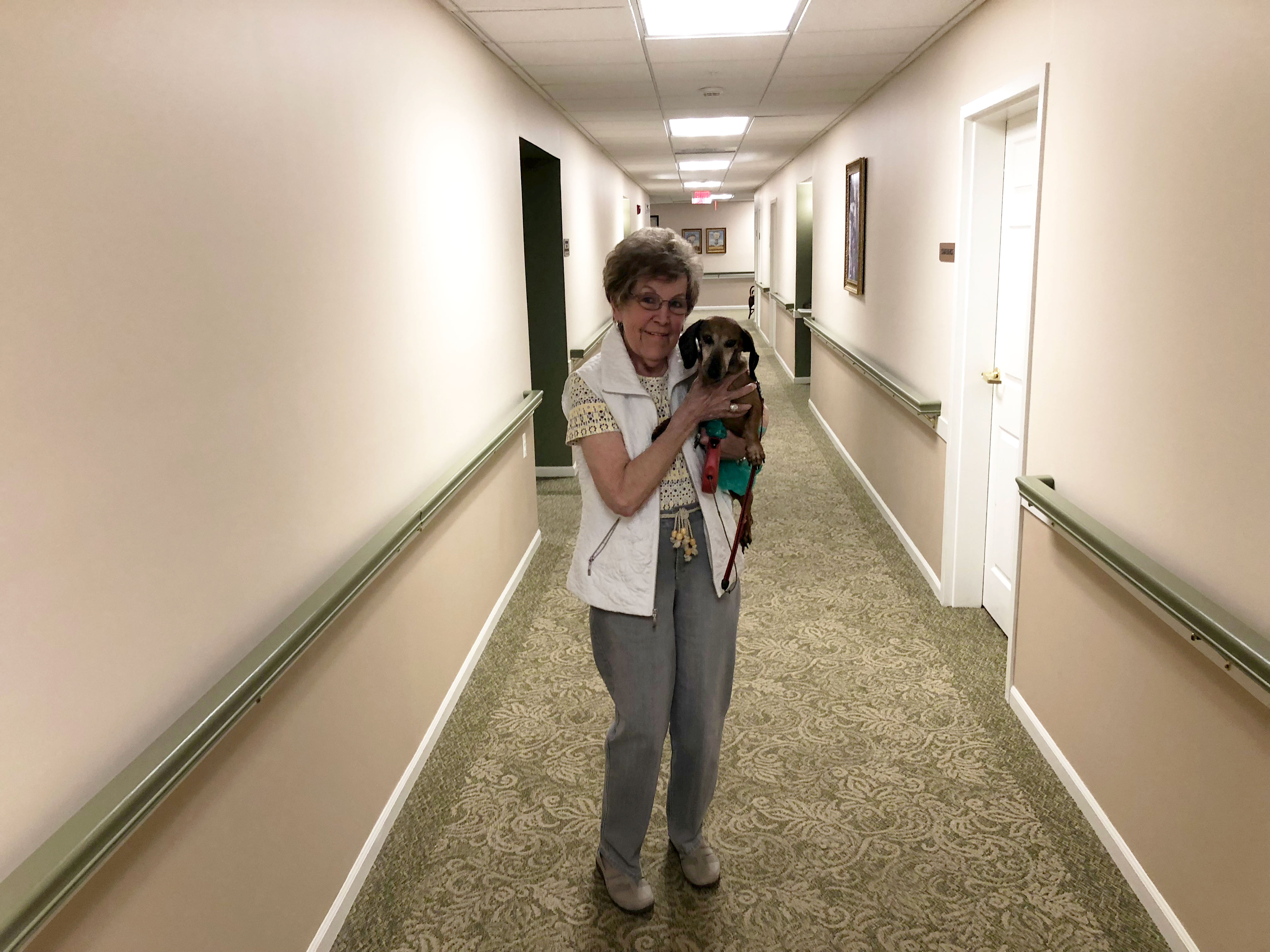 Helen & Mitzi
Here we have Helen and her beautiful white and black tuxedo cat named Mitzi. Helen adopted Mitzi as a kitten in 2003. Like other cats, Mitzi loves sunning herself and eating cat treats. She is a wonderful lap cat companion.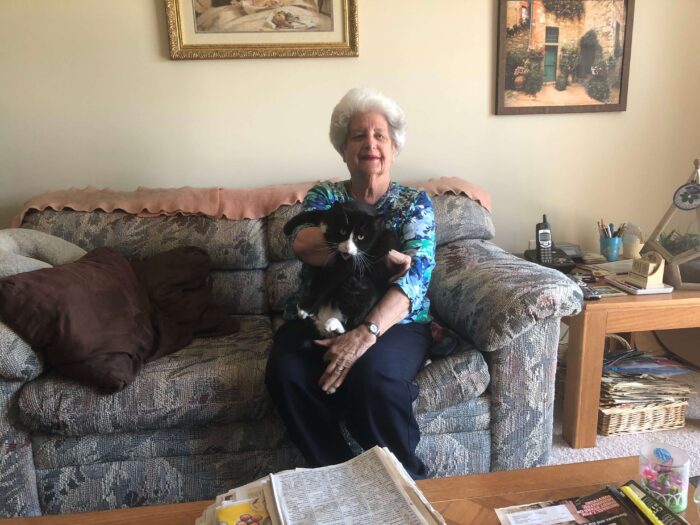 We know that it is hard enough moving into a new home, so we encourage all of our residents to bring their pet friends along with them. The pets of Independence Village have become very popular with all the residents, employees and any visitors to the community.