Picture this: You walk through your front door after a long day. Immediately, you are greeted by a wagging tail or a sweet meow. It's the best "hello" from the four-legged friend who loves you unconditionally and is always there to make you smile.
For StoryPoint residents, this companionship is theirs if they choose it because StoryPoint is a pet-friendly community. In fact, even residents without pets enjoy getting to know their furry neighbors and offering them occasional treats, snuggles and smiles.
Related: The Pets Of StoryPoint: Part I
Take a look at some of the residents and pets that call StoryPoint home:
Loretta and Bo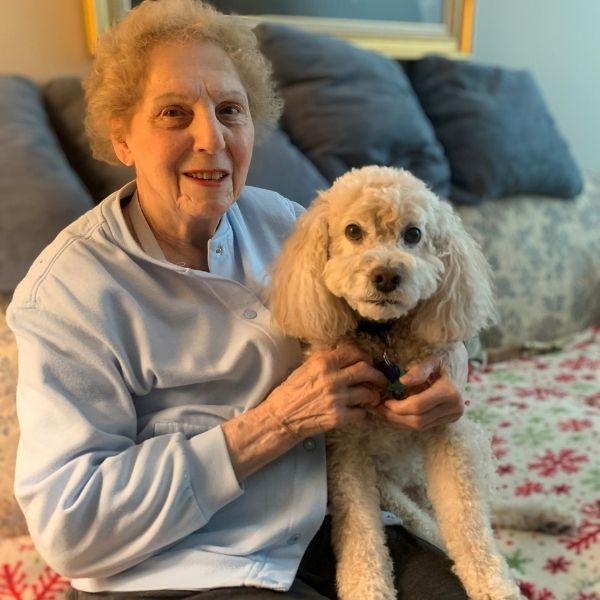 This is Loretta and her dog, Bo. Bo is a Cockapoo, a mix of a Cocker Spaniel and Poodle. The pair love to spend time together, and they go for walks every day.
"Ever since my husband passed it's just been me and Bo, and he is just so important to me."

Loretta
Norman, Carol and Jenny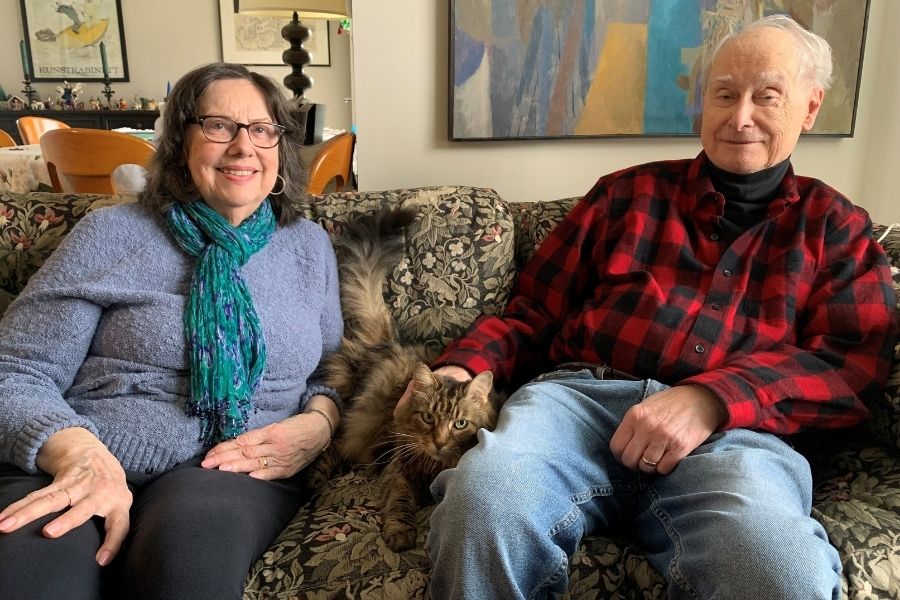 Jenny is a twelve-year-old cat who loves getting pets and cuddling on the couch to watch TV with her owners, Norman and Carol. Jenny was found on the streets of Wadsworth before she was rescued by Save Ohio Strays and adopted by Norman and Carol.
"She was a mess when we first got her, but we nursed her back to health."

Norman and Carol
Lynn And Lola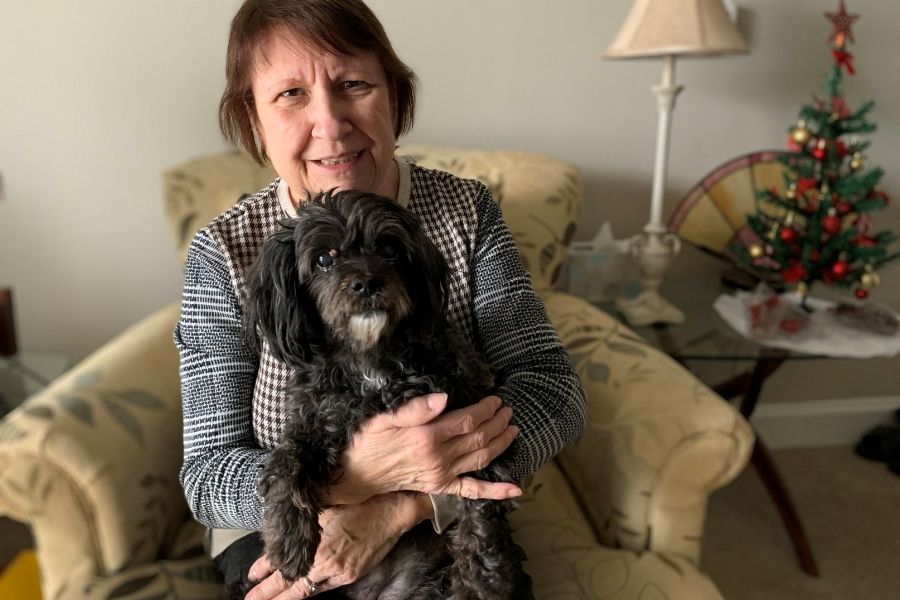 No one loves you unconditionally quite like a dog, and that's how Lola loves Lynn. Lola is a twelve-year-old mixed-breed who loves to go for car rides and look out the window at other dogs. Lynn and Lola also love to go for walks and are always spending time together.

Related: Three Health Benefits Of Living With Pets
John and Buddy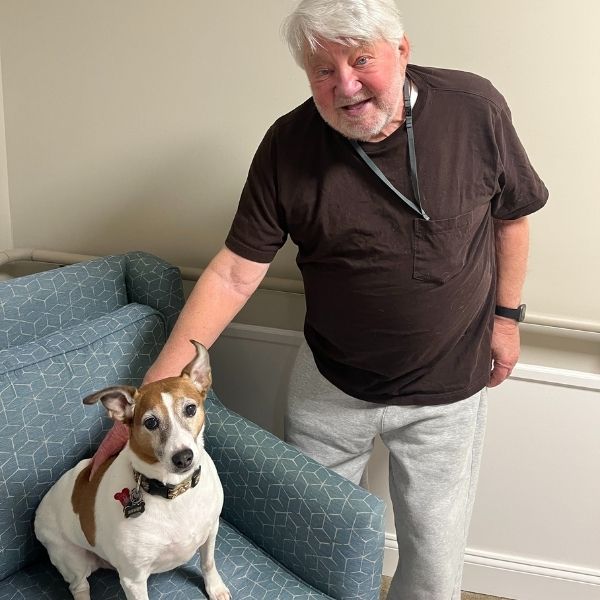 Buddy is a sweet, 9-year-old Jack Russel Terrier. He is very good at making friends, and Buddy is loved by everyone in his StoryPoint community. No one loves him more than his owner, John, though, and you'll always see the two of them together.
Teri, Don, And Nip And Tuck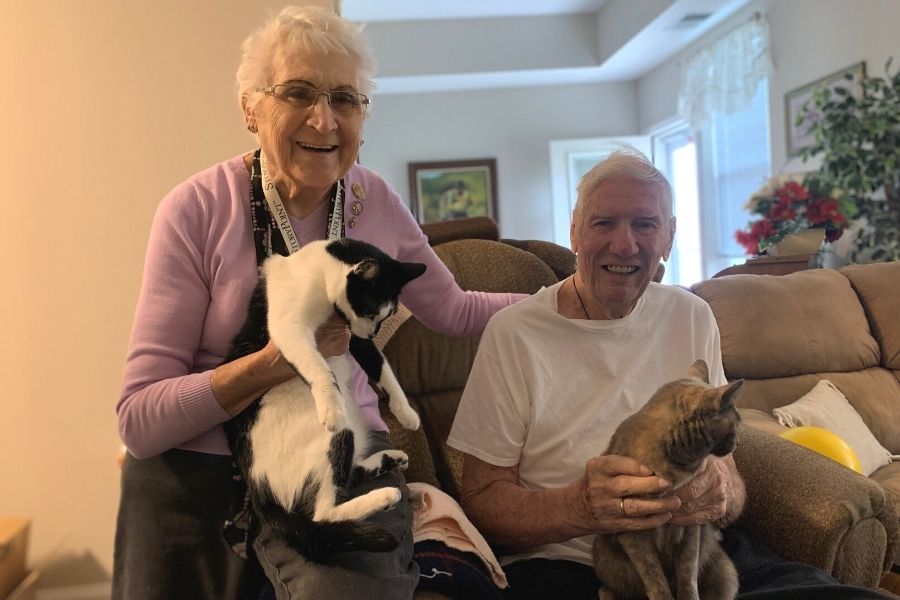 Nip and Tuck are very loveable (and mischievous!) cats, and their favorite thing to do is run across the top of the kitchen cabinets. Both cats were a gift to Teri for her 85th birthday, and they love living at StoryPoint with both Teri and Don.
"It was great seeing them settle in right away and immediately love it!"

Don
Nancy and Shamus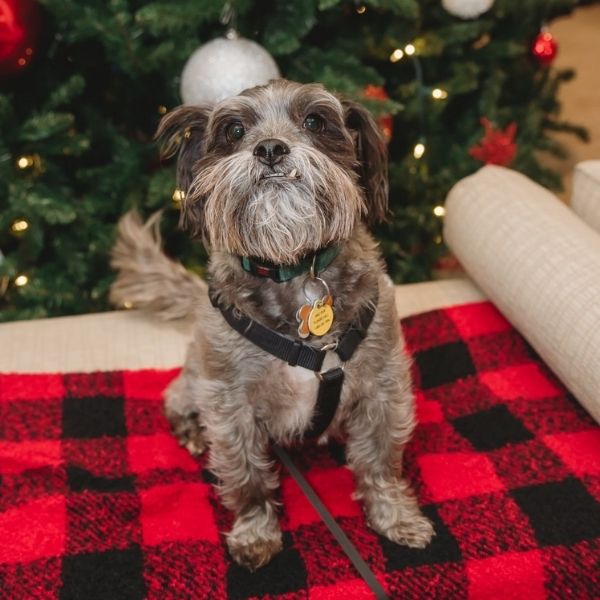 Shamus is usually the star of the show because (as you can see!) he's a very photogenic pup. Shamus is a 9-year-old, Shih Tzu and Westie mix. He loves spending time with his owner, Nancy, and the other StoryPoint residents.
Related: The Benefits Of Having A Pet In Senior Living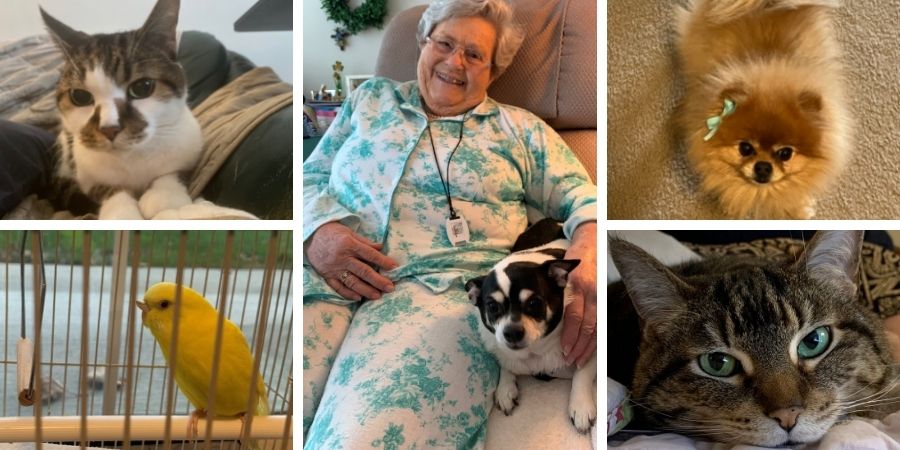 Pet-Friendly Senior Living
From the moment you enter the StoryPoint community, you and your loved ones are considered family — and that means your furry friends, too!
At StoryPoint, residents are encouraged to bring their pets with them when they move in. And with open-floor plan apartments, outdoor courtyards and walking trails, StoryPoint is a pet-friendly community, designed to welcome both you and your pets.

For more information about the pet-friendly senior apartments at StoryPoint, call to speak to a Community Specialist at 1-855-407-8679.