Everyone knows that having a pet means having unconditional love. We love pets and believe that they enrich the lives of both our residents and staff. Without further ado, let us introduce the pets of StoryPoint.
Ruth & Tia Maria
This is Ruth and her lovely calico cat named Tia Maria. Ruth adopted Tia Maria, who is 8 years old. She is a very popular cat in the community and makes Ruth laugh every day.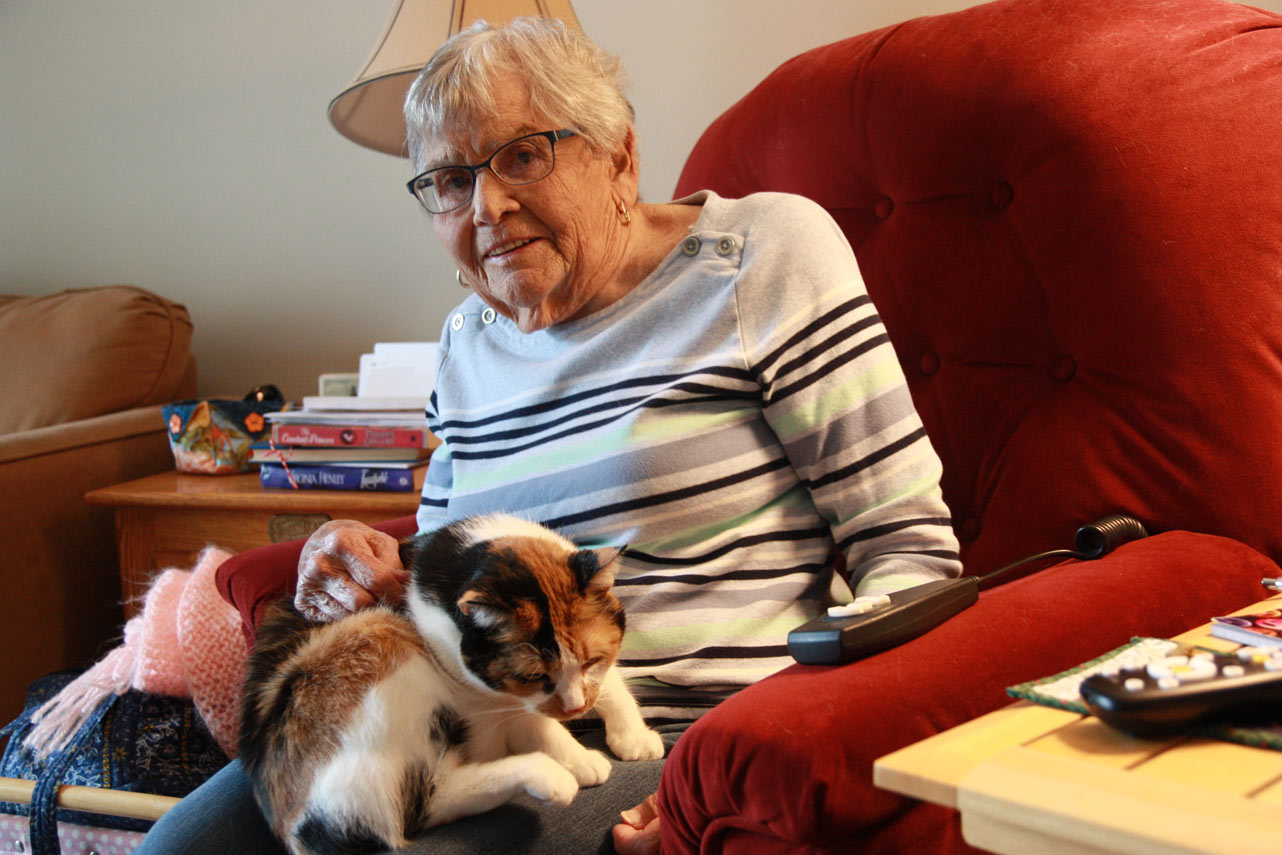 Will & Penny
Here we have Will and his penny colored Apricot Poodle, named – you guessed it – Penny. This adorable dog has been in Will's family for 4 and a half years. She was born on Christmas day. Penny loves to sit on Will's lap and go for scooter rides throughout the community.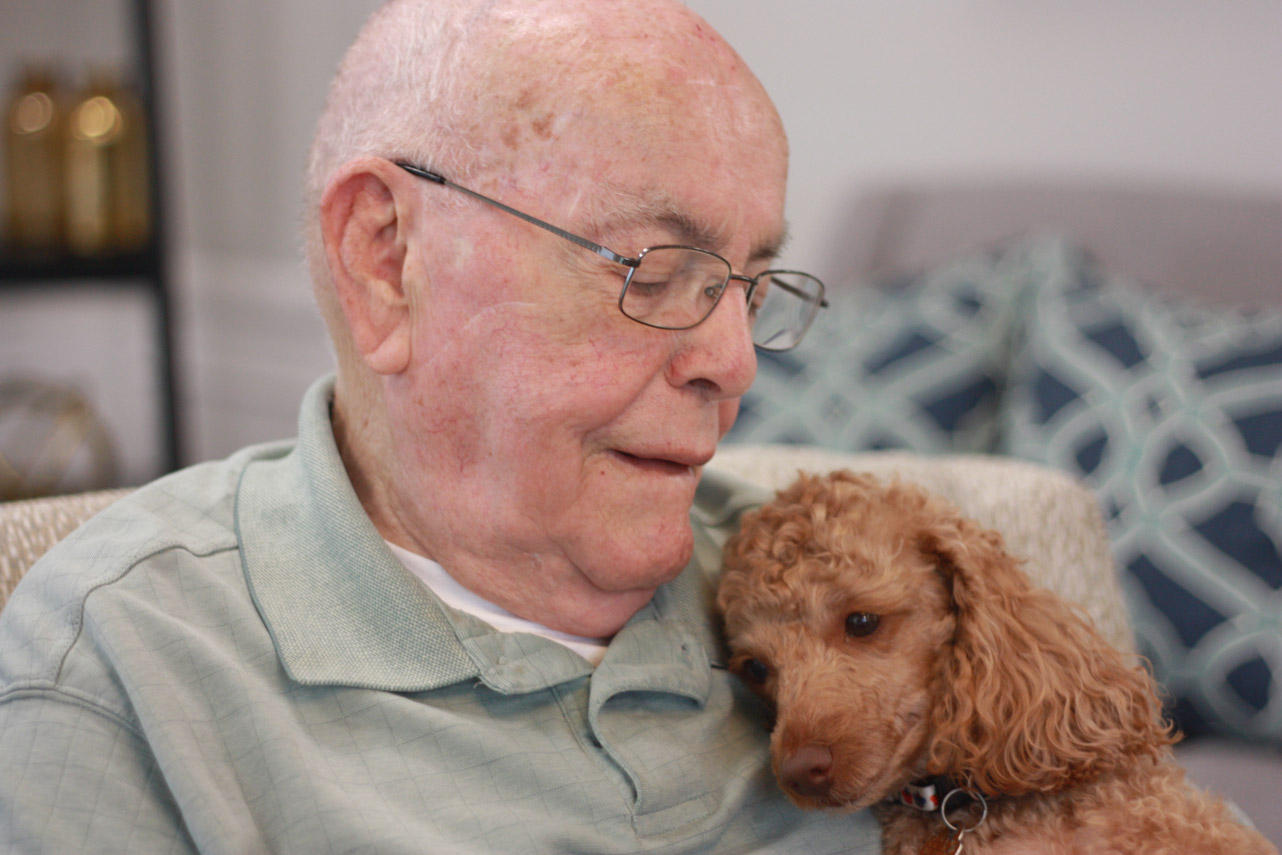 Joe & Fritzie
This beautiful pup is Joe's Puggle named Fritzie. Fritzie was a stray found in the middle of the road in 2008. She is 10 years old. She is quite the trickster – she knows how to roll over, shake, sit pretty and lay down.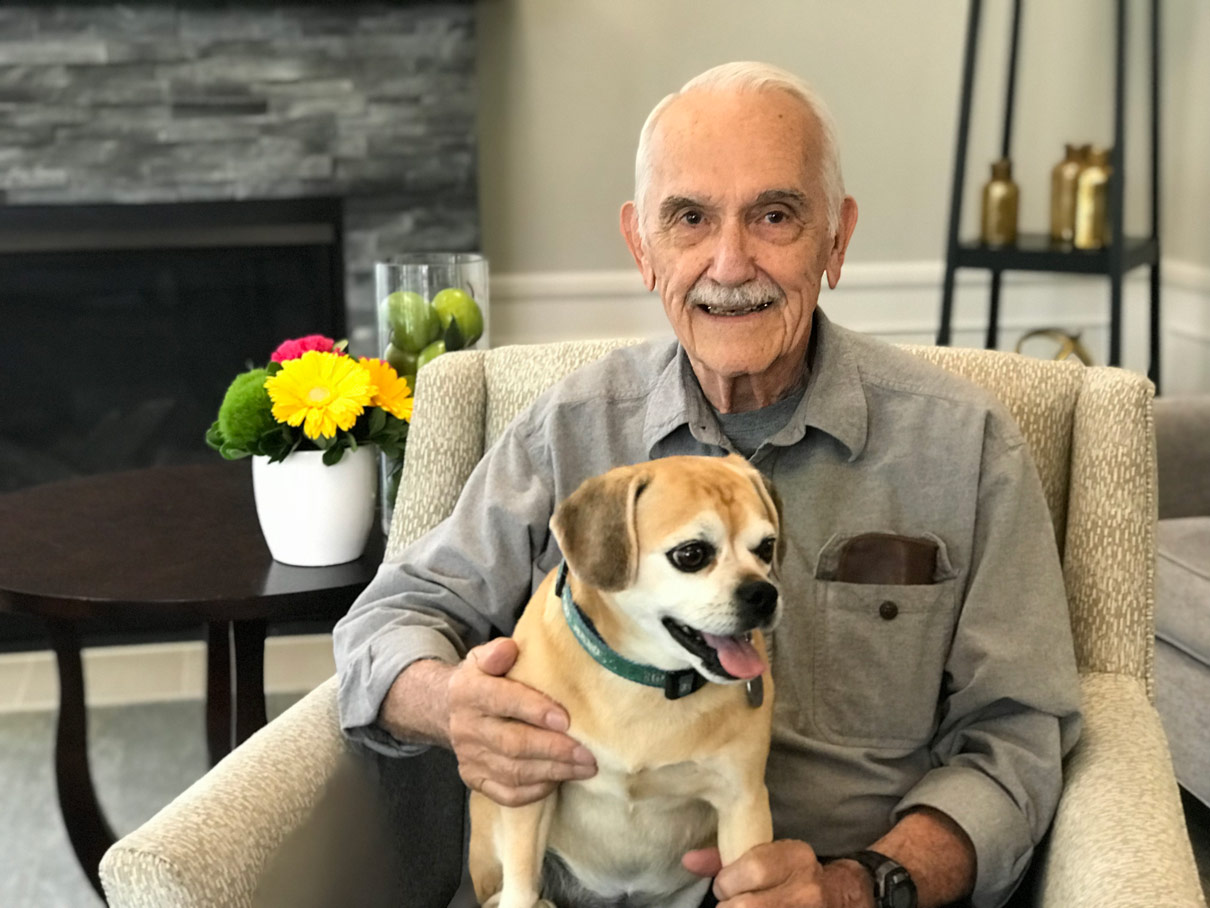 Marcia & Muffin
Marcia's sweet kitty is named Muffin and is 5 years old. She was a gift from Marcia's daughter-in-law. Muffin has earned the nickname "Tyrant." Muffin enjoys throwing her toys in the air and playing catch with herself.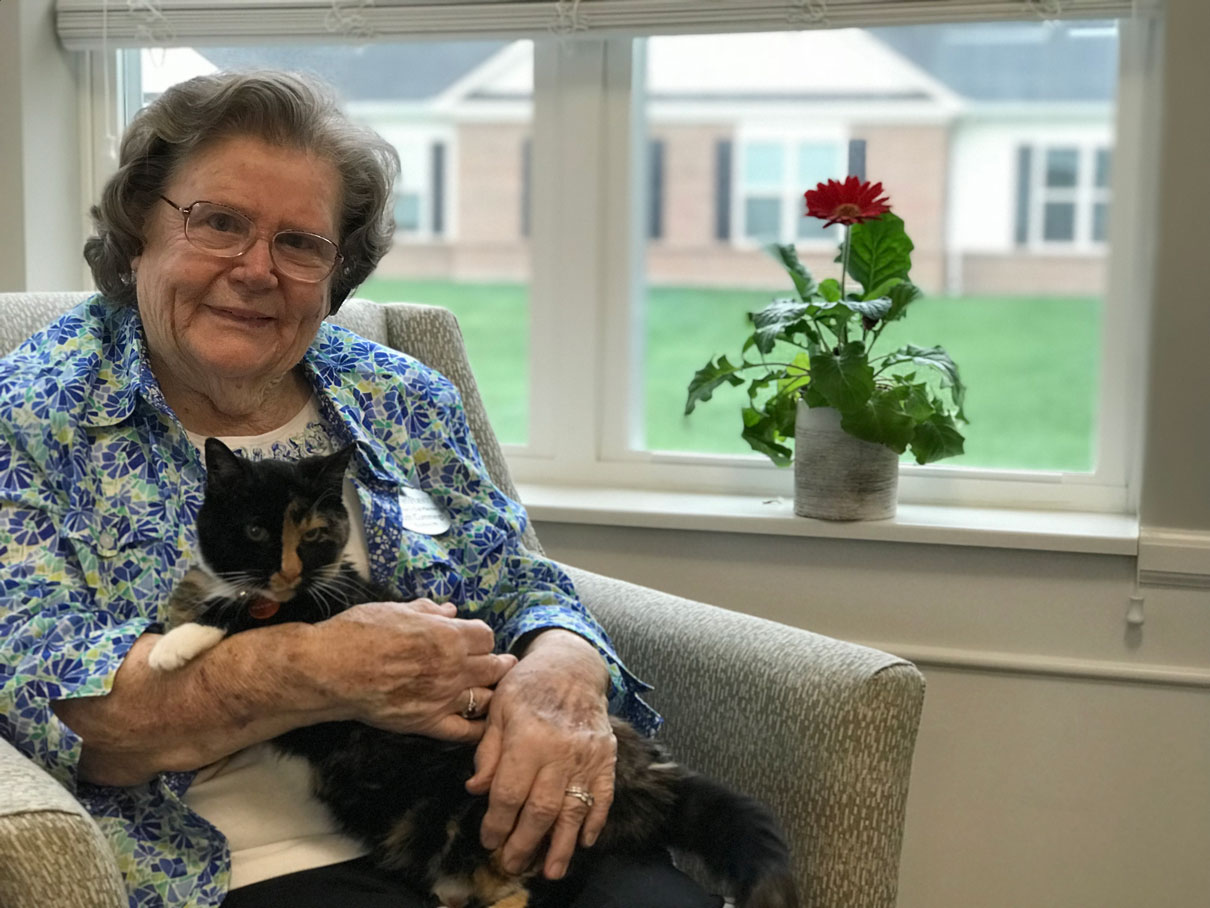 Jean & Annie
Annie is a 10-year-old Party Poodle. Jean said she absolutely would not live at StoryPoint if they didn't allow her "baby girl" to live at the community too. Annie is a therapy dog for the Assisted Living and Memory Care residents twice a week.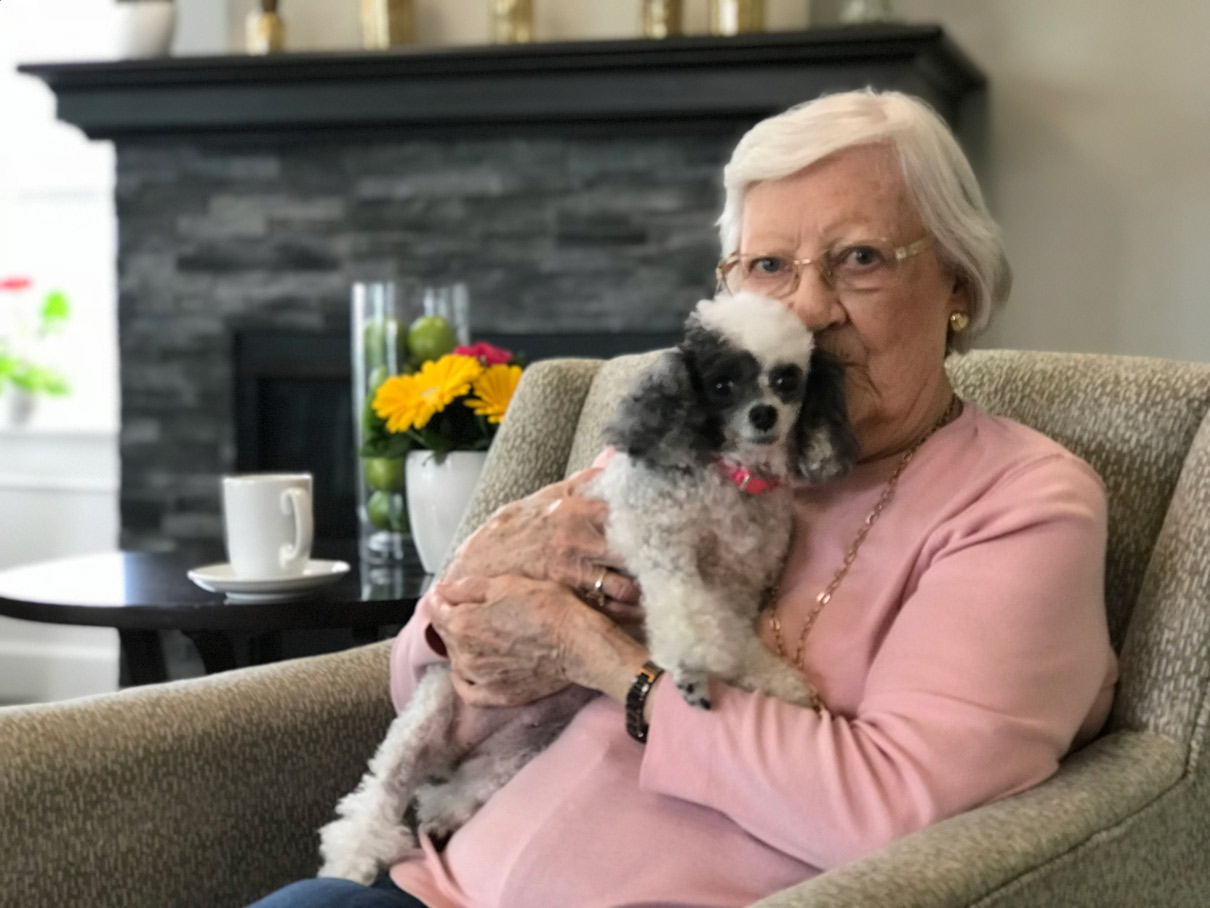 We know that it is hard enough moving into a new home, so we encourage all of our residents to bring their pet friends along with them. The pets of StoryPoint have become very popular with all the residents, employees and any visitors to the community.