The historical town of Chesterton draws many people with its local specialties and beautiful nature reserves — not to mention its close proximity to Chicago (about 45 miles!). Here are just a few of the benefits of choosing to retire in Chesterton, Indiana.
Hidden Gems
Known regionally as an artistic community, Chesterton hosts countless tourists every year. From historical sites to antique shops, unique restaurants and annual festivals, you can enjoy retirement in a small-town environment with big-city opportunities.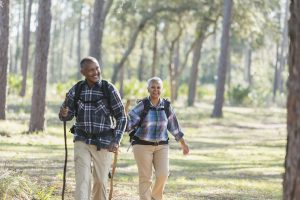 Outdoor Recreation
Chesterton offers various ways to enjoy a day outside so everyone can find their favorite way to get some fresh air. Coast along Porter County's 70 miles of biking trails, head to The Brassie Golf Club for an 18-hole round or check out the Duneland area. Here, you can have all sorts of fun while being outdoors by yourself, with friends or with loved ones.
Prime Location
Retirement doesn't mean you're stuck where you are. In need of a mini-vacation? Hop on the train or take a drive to Chicago for a day or a weekend away. The opportunities are endless with sporting events, concert venues, theaters, shopping districts and restaurants galore.
StoryPoint Chesterton Is Ready For You
Whether it's in-community activities, off-site excursions, or enjoying everyday community life, StoryPoint Chesterton incorporates these daily joys of small-town living in everything we do. If you're interested in experiencing retirement in Northwest Indiana, StoryPoint Chesterton is your senior living destination.
Check out our community page or contact our community specialist to learn more.