According to the Alzheimer's Association, every 65 seconds, someone in the U.S. develops Alzheimer's disease. Alzheimer's affects nearly 6 million Americans and is one of the top leading causes of death in the United States alone.
That's why, on September 21 of every year, Alzheimer's organizations focus on raising global awareness and challenging common assumptions surrounding Alzheimer's disease on World Alzheimer's Day
Debunking Alzheimer's Misconceptions
World Alzheimer's Day birthed World Alzheimer's Month nearly seven years ago to give organizations more time to start campaigns aimed at raising awareness. Even with the increasing amount of global knowledge, misinformation and stigmas regarding the disease remain quite high.
Studies have shown that two out of three people have little to no understanding of Alzheimer's. Most think it is a natural process of aging and only affects those 65 or older; however, Alzheimer's can affect those younger as well. Here are some early warning signs of Alzheimer's to watch out for.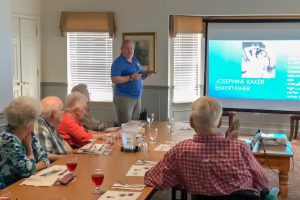 Another misconception is that aspartame or the flu shot cause Alzheimer's disease, but both are just theories with little scientific research to support them.
Alzheimer's isn't completely hereditary. So just because someone in your family has Alzheimer's doesn't mean you will as well. There are many other factors that affect your risk of acquiring the disease.
World Alzheimer's Day Has Helped Increase Research
World Alzheimer's Day has helped with bringing funds for more research and awareness regarding the disease.
From testing medications to combat this condition to research into best care practices and more, World Alzheimer's Day has helped raise awareness and has paved the way for progress to be made in finding a cure.
RELATED CONTENT: Sensory Stimulation And Alzheimer's: The Benefits
Participate In World Alzheimer's Day
There are many ways to participate in World Alzheimer's Day, including:
Talk to your friends and family regarding the disease.
Show your support by wearing the color purple!
Post on your social media to raise awareness by using the hashtags #LetsTalkAboutDementia, #WorldAlzMonth or #WorldAlzheimersDay.
Put up World Alzheimer's Day or Month posters provided by the Alzheimer's Association on community bulletin boards.
Contact the Alzheimer's Association and find out ways you can help, whether that be through volunteering, donations or fundraising efforts.
How to Cope If A Loved One Is Diagnosed
It can be overwhelming to hear that your loved one has been diagnosed with Alzheimer's. Here are some tips on how to manage the diagnosis:
Become more educated on the disease. The more you know about Alzheimer's, the more prepared you'll be for the inevitable changes coming. There are lots of resources to help you navigate this time.
Alter how you communicate with your loved one. Instead of being confrontational or arguing with a forgotten memory, stop and let the moment pass.
Accept that your relationship with your loved one is going to change. You may need to take charge of things you are unaccustomed to doing, whether that be grocery shopping, cleaning or finances.
This will be a challenging time for you and your family, so the more support you have, the better. Try joining a support group and rely on your friends and family for help.
Independence Village Recognizes Alzheimer's
All of our memory care communities at Independence Village are licensed and secure with specially trained staff and sensory stimulation to assist with the challenges of memory loss and ensure our residents' well-being.
Find an Independence Village community near you for more information on our memory care communities.