When your parents are at a crossroad in their life journey that requires supportive care, you may be wondering how to take the next step forward. 
It's a good idea to take a step back, assess your loved one's care needs and the available living options. While every situation is unique, know that you are not alone in navigating your loved one's care.
Finding the best fit for your loved one is an important step, and having a guide along the way can help!
StoryPoint Group communities create experiences, carefully thought out, to accommodate your aging parent's needs and improve their quality of life. Use our expert guide to understand the differences and similarities between assisted living compared to memory care, and to help you choose the best living option for your elderly loved one. 
What Is Memory Care Vs. Assisted Living 
Because no two seniors' needs are the same, the care plan for each person will differ, and that's ok! Understanding the key differences between common senior living options will help you make an informed decision about the type of care that's best. 
What Is Memory Care?
Memory care communities offer a secure, thoughtfully-designed environment, meal services and round-the-clock compassionate care for seniors with memory impairments like Alzheimer's disease or dementia. 
Our unique Connection Points approach to memory care services in our StoryPoint Group communities starts with a more personal, passionate and human approach to memory care. 
See more about memory care and how our team at StoryPoint group have reimagined memory care in the video below.
With cognition-stimulating activities and specially trained staff, memory care offers a personalized approach to support your aging parent's evolving needs. 
Memory care ensures your elderly family member experiencing memory loss is happy and healthy for as long as possible.
What Is Assisted Living?
Assisted living in a senior living community is residential housing (an apartment, condo, townhouse or other accommodation) that combines a cozy residence with 24/7 care. This living option supports those who are able to live independently, but need additional support with daily tasks.
Common care services available in assisted living involve support with the activities of daily living (ADLs), including medication management, support with bathing and dressing, mobility assistance, and more.  
What Are The Differences Between Assisted Living And Memory Care?
Care Services
The main difference between assisted living and memory care is the care services provided. The level of care in a memory care community is higher and more specialized than what assisted living offers, and it often exceeds what at-home caregivers can provide. 
Memory care can give you the much-needed support you would benefit from, while also providing expert care for your loved one.
Memory care goes beyond assistance with ADLs and offers extensive care services focused on helping seniors with dementia maintain their cognitive skills, allowing your loved one to be as independent as possible for as long as possible.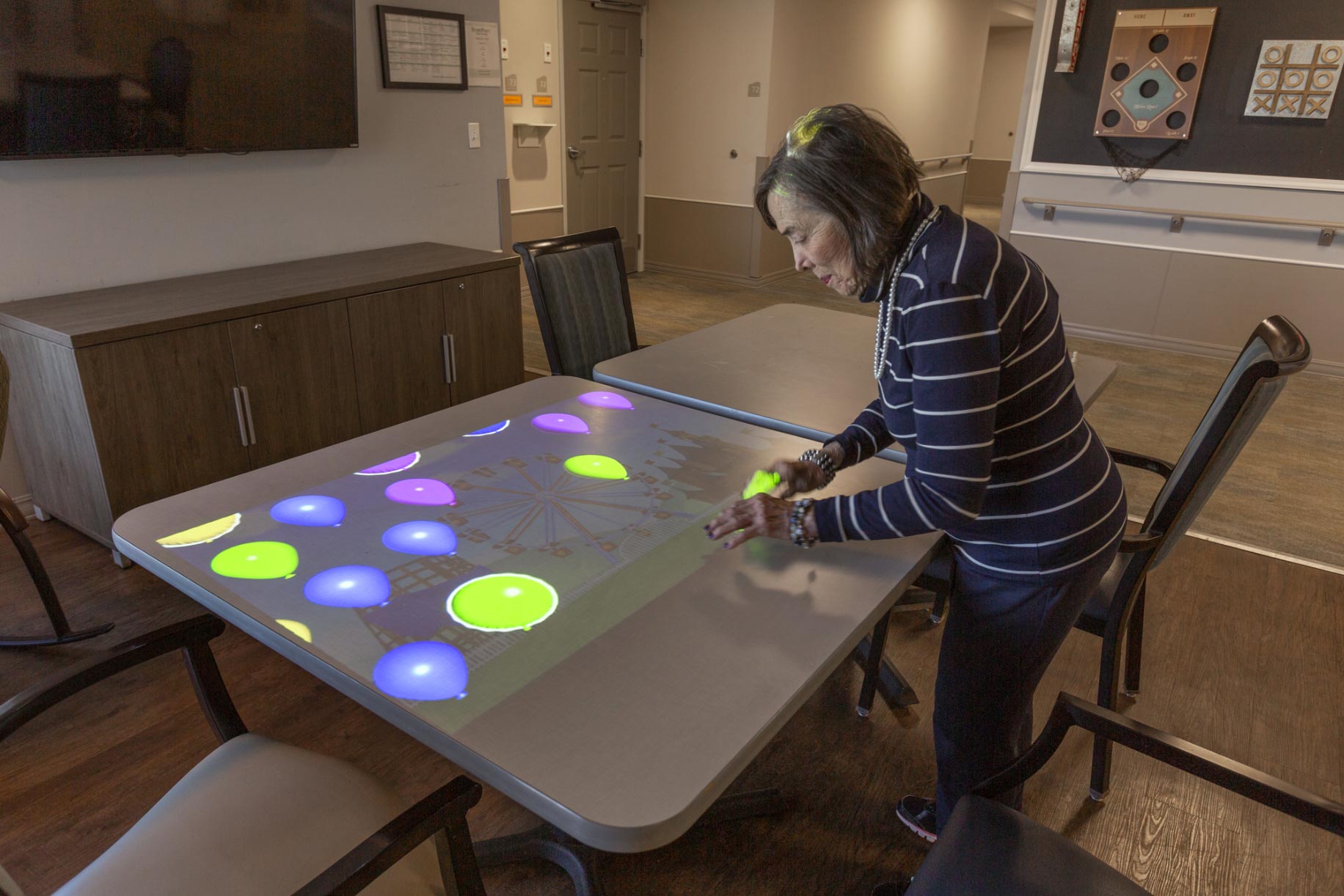 Amenities And Environment
While some amenities may overlap, a key differentiator in memory care communities are the unique layouts and architectural features. These details help create a secure, welcoming environment for residents.
Design elements in memory care communities may include:
High ceilings and enlarged windows to combat "shrinking" feeling, a common effect of memory loss and dementia.

Secure areas, keypad entries or doorbells that signal entering and exiting to help prevent wandering.

Interactive objects such as faux flowers, quilts, instruments and more. Elements in a memory care setting are purposefully designed for residents to engage with their environment. 
The amenities in assisted living communities vary widely, but many include a: 
Beauty salon or barbershop

Fitness center or gym

Movie theater

Library

Game room, billiard or recreation room

Communal courtyard or garden

And more
Related: Nine Best Activities for Dementia Patients According To Experts
Staff Training
While staff members at both memory care and assisted living communities have experience supporting residents with day-to-day tasks, memory care staff are specially trained in dementia care.
From the housekeepers to caregivers, the staff in memory care communities are trained on strategies to compassionately manage dementia behaviors. Their specialized training creates an inviting environment where your loved ones can be supported every step of the way.
Key Similarities Between Assisted Living And Memory Care
Round-The-Clock Care
Memory care and assisted living offer round-the-clock support and assistance with activities of daily living (ADLs), medication reminders, mobility support and more. 
Both care types offer some autonomy while assisting with cleaning, bathing and medication management, though staff in a memory care unit are specifically trained to work with people with cognitive impairments.
These services meet residents where they're at on their journey. That means they offer support in areas that are unique to your loved one's individual needs, whatever those may be. 
Peace Of Mind For Families
For families of those in a senior care setting, one of the greatest benefits is peace of mind. In both living options, families can rest easy knowing that their loved one is receiving the absolute best care from professionally trained employees who will care for your loved one like family.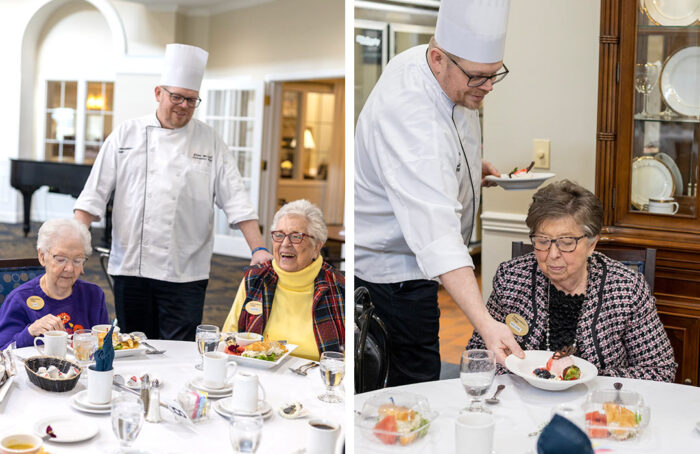 Meal Services
Personalized dining is provided in both memory care and assisted living settings. While meal plans may differ, most offer three meals a day. With a focus on senior nutrition, both living options focus on creating enjoyable dining experiences based on a deep understanding of their residents' individual preferences.
Use The StoryPoint Group Cost Calculator
Our cost calculator is here to help you get an estimate of the cost of assisted living or memory care: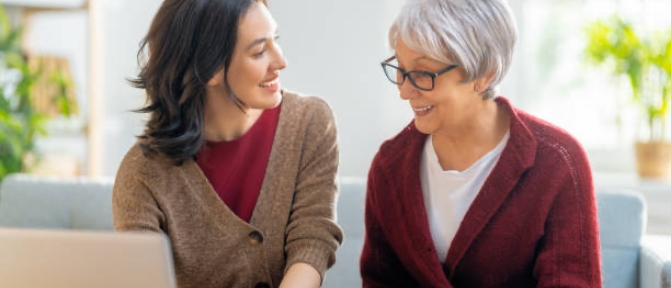 See The Costs Of
Senior Living Compared To Staying In Place
We created this senior living calculator to help you determine the costs of senior living compared to remaining in place.
Get Started
Compare The Costs Of Senior Living
To accurately estimate the cost of senior living, simply enter your monthly expenses in the field below.
To see an estimate of the cost of senior living, simply select the state and level of care you think is right for you or your loved one.
---
*This information is intended to aid in the evaluation and the decision-making process related to senior living alternatives. It is based on information and assumptions provided by you and information compiled from multiple accredited sources for comparison purposes. The calculations and comparisons provided should not be construed as financial, legal or tax advice. In addition, such information should not be relied upon as the only source of information.
Find The Right Living Option At StoryPoint Group
Our StoryPoint Group senior living communities are staffed with experts ready to answer your questions about the best living option for your loved one, care services and more. Let us help guide you on your journey to find the right living option for your loved one.
Schedule a tour of your local StoryPoint Group community or call us at 1-844-275-9990. We can't wait to get to know you!