As your parent or loved one ages, you may begin to notice subtle changes in his or her behavior. If you do, you aren't alone. Studies estimate that 50 million people worldwide are living with dementia.
Here are a few early signs of dementia and some tips on what to do if you suspect your senior is experiencing symptoms.
Dementia Symptoms
Forgetfulness: Memory loss is a focal point of dementia — and for good reason. Forgetfulness is often noticed when your loved one repeatedly asks the same questions, forgets the names of close family or friends, or has difficulty recalling past or future events.
Confusion: Confusion, especially with time, day of the week, or even location, is common for those in early stages of dementia.
Communication difficulties: As dementia progresses, your loved one's communication skills may begin to decrease. It might be challenging for them to recall a specific word or correctly write something down.
Decrease in attention span: Dementia makes it difficult to concentrate. Tasks like balancing a checkbook, solving a basic math problem, or following a recipe become increasingly tough.
Poor reasoning and judgement: Those with dementia may make poor decisions and act irresponsibly compared to their past behaviors. For example, they may give large sums of money away to a telemarketer or say something inappropriate in a public setting.
Inability to perform daily tasks: Dementia causes increased confusion, making performing everyday tasks difficult. If you notice your loved one suddenly stops daily activities they used to do on a regular basis, such as cleaning the house, dementia may be to blame.
What To Do If You Notice Symptoms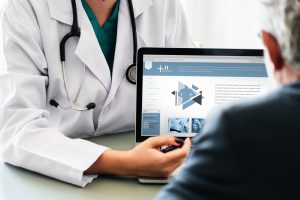 First, take your loved one to their physician where they can receive a proper diagnosis.
It is common for those with dementia to live with their families during the beginning stages of a diagnosis. However, as symptoms worsen, it can be difficult for families to provide the proper care they need.
Senior living communities are equipped to provide proper care for those with memory impairments. Staff are specially trained and communities offer programs designed to help residents engage and maximize their quality of life.
Was Your Loved One Recently Diagnosed With Dementia?
If so, we can help. Learn more about our memory care services by filling out our Contact Us form to connect with a senior living specialist.