When you first look into senior living for a loved one, it can seem a bit overwhelming because of all the options available. Typically, there are three continuums of care offered in senior living communities: independent living, assisted living and memory care. But remember, every community is different—each senior living community has their own established care levels available. To help you find the best type of senior care for your loved one, here's a breakdown of each option.
Independent Living — All The Amenities
If your loved one is completely self-sufficient when it comes to their duties of daily life, independent living is typically the best choice for them. Seniors will often choose to move into senior living to take advantage of the amenities offered in the community and make their days more carefree. These seniors don't need much assistance but appreciate that it is available if they do need any services. If your loved one doesn't require daily help with medication, mobility and personal hygiene, they will likely be best suited for independent living.
Some senior living communities offer in-between care options that allow residents to stay in independent living but get a little extra assistance. This can include medication reminders, escorts to meals or activities and much more.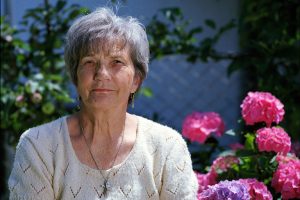 Assisted Living — Everyday Support
Assisted living might be a good option to consider if your loved one seems to need a bit more support with their everyday activities. Assisted living is similar to independent living in that the goal is to allow each resident to live independently. It differs in that it provides more assistance in day-to-day tasks. If your loved one needs help with any of the following things on a routine basis, assisted living could be very beneficial:
Medication administration
Showering
Dressing
Meal preparation
SEE ALSO: 8 Mistakes To Avoid When Choosing Assisted Living

Memory Care — Specialized Support
If your loved one has Alzheimer's or any other form of dementia, memory care is designed to support them with their unique needs. Dementia often takes time to become evident to the family, as it is a gradually progressing disorder. Here are some signs to look for in your love one:
Forgetting to pay their bills
Newly developed unpredictable behavior
Changes in personal hygiene
Failure to remember to take medications
Agitated or repeated behavior
Memory care staff are specially trained to deal with memory impairments and to provide an environment that best supports your loved one. If your loved one is exhibiting any such behaviors, then memory care might be the best choice for them.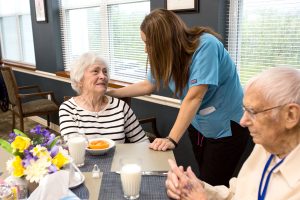 RELATED: 3 Strategies For Reluctant Aging Parents
When choosing a senior living community type, the best way to start is by consulting your loved one's doctor. Their doctor will know their medical history and, likely, their typical behavior, especially their mental and physical abilities. It is also helpful to talk with other family members on what they think might be best for your loved one in a new home. Most importantly, see if you can discuss with your loved one what they want to get out of the senior living experience, as this will set the stage for a smoother transition.