When it's time to downsize, you want to do everything you can to ensure a smooth transition. We're here to help you uncover what the downsizing process looks like and answer your top questions.
Read on for our expert downsizing tips for seniors moving into a senior living community. We've included the step-by-step instructions to help you move confidently into the next chapter of your life journey.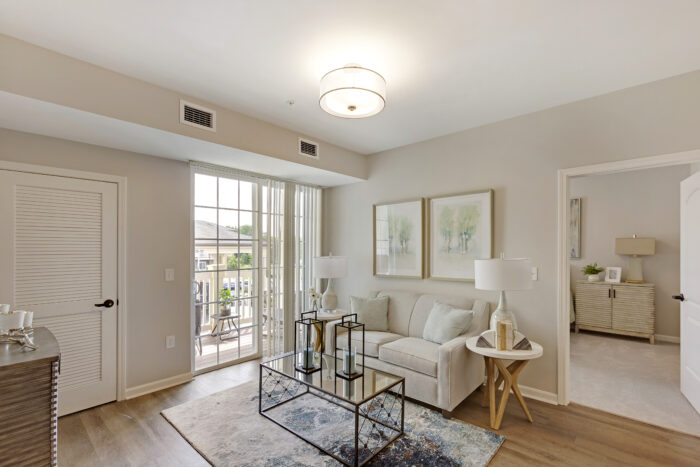 Why Downsize? 
No home maintenance.

One of the most sought-after perks of moving to a senior living community is the freedom from day-to-day chores. Consider downsizing your home to cut down on the time you spend cleaning, and spend more time doing what you love.

Access to on-site social events.

Living in a large home can feel lonesome if you don't need that much space. Transitioning to a senior living community can

help you find a space that better fits your lifestyle and

make new friends with on-site mixers, daily activities, eating with neighbors in the dining room and more.

Cut costs. Moving to a senior living community allows you to stop paying for home maintenance expenses. And, with no more home insurance or property taxes, moving to a community may be more affordable.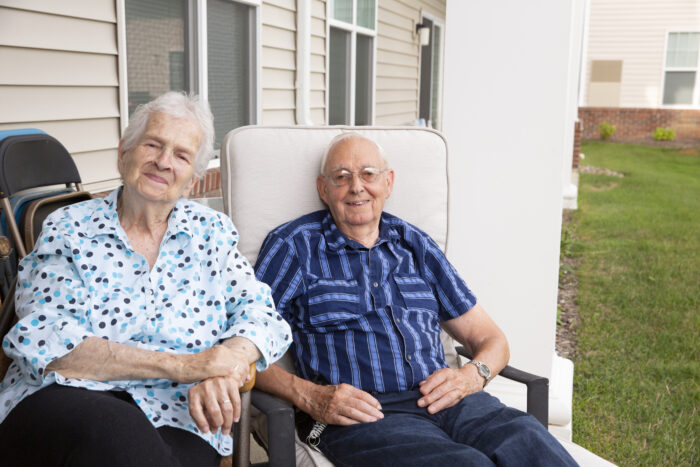 A Step-By-Step Guide To Downsizing For Seniors
Downsizing comes with plenty of benefits, but it can also be a lot of work. Use our guide to help with the transition:  
1. Start As Early As You Can
Be sure to give yourself enough time to move in. You've spent your life accumulating a house full of stuff, so you can't expect to downsize in a week. As anyone who's moved knows — packing always takes longer than you think.
We recommend you begin planning and packing around three months ahead of the move. 
Giving yourself months instead of weeks allows you to decide what items you truly want to keep, store or give away. With some items, like collectibles or mementos, you may need more time to decide where those items should go. 
2. Donate, Sell Or Give Away
Deciding which items won't be coming to your smaller home doesn't have to mean throwing everything in the dumpster. Try sorting your items by labeling them as things you'll want to keep, donate, sell or toss. 
Downsizing requires some preparation. Do you have three winter coats but only wear one? A shelf full of books you haven't touched in years? Donate or sell what you don't use. 
Chances are, you have many high-quality items that someone else could enjoy. So rather than letting them go to waste, you may want to consider:
Gifting them to friends or family members

Having a garage sale

Donating them to charity

Selling them on Facebook Marketplace or consignment 
If you're having trouble parting with your things, enlist the help of friends and family. They can help sort your possessions, take anything you don't want and help you turn any "maybes" into something you'll keep or give away!
3. Declutter
The biggest part of downsizing and a fresh start is the opportunity to declutter. Getting rid of old items can be hard, but also necessary, when moving into a smaller space. Here are some downsizing tips for seniors when it comes to decluttering:
Remove any duplicate items

Consider shredding any files you don't need. If possible, scan them onto a computer or take a photo

Have a spot for all items you plan to keep

Label storage bins to stay organized

Get help from family to make decisions
4. Take Inventory
Be sure to take the time to organize and label your moving boxes. We recommend you label each box by room so you can unpack one room at a time. 
It's helpful to have a list or spreadsheet you can look at to help you decide what's important. It can also help avoid a situation where you accidentally keep three of an item when you only need one! 
With a full and accurate list of all your belongings, you can envision where it will all go. Make an inventory list, and make the most of your floor plan. 
5. Consider Renting A Storage Unit
If everything doesn't fit in your new apartment, it's ok. You may not have the space for keeping a Christmas tree in the closet to only bring out once a year.
You may want to think about investing in a small storage unit. This can help ease some of the stress of downsizing by allowing you to keep some of your seasonal decorations and your most valued items.
Ask your senior living community if they have on-site storage available. Many do, and in the event it's full, you can likely get on the waitlist.
6. Finalize What To Bring
Getting a good sense of your new space is one of our most valuable moving tips. Do a walk-through to envision what your layout might be. This will help you determine what furniture is able to fit and what items are necessary or unnecessary to bring. 
It's also important to think about the amenities provided by the senior living community. Will you grab coffee in the community café instead of making it yourself? Will housekeeping iron your clothes as needed? How often will you prepare your own food versus eating in the dining room? These are questions that can further help you determine what items are needed in your new space. 
7. Preparing For Moving Day
Don't be afraid to rely on friends and family for help. The more hands available to help, the quicker tasks can get done. You can even hire a senior move manager or professional organizer to help with the move. 
When you downsize, you want to be sure your new space and lifestyle will work for you. Before you load that moving truck, take some measurements at your new home. Then, measure your furniture and appliances.
Will everything fit as you've envisioned? If so, that's great! But if not, you'll need to let some things go and possibly purchase smaller versions.
At StoryPoint Group, Our Communities Are More Than Just A Place To Live
As you begin downsizing for your new senior living community, know that StoryPoint Group is here to help.
We can assist you with finding a moving company nearby, answering any of your transition questions and much more. With the right advice and support, we hope to help make the moving experience as smooth as possible.
Find a community today, or learn more by contacting us at 1-844-275-9990.