Having the discussion about senior living with your loved one is tough. It can be difficult to know how to bring it up, what to say, and how your loved ones may react.
Before jumping right into the conversation with your parent, discussing the topic with your siblings and other family members first can help to ensure everyone is on the same page.
Here are some tips on how to navigate the senior living discussion with your family.
Prepare
While conversations about senior living can sometimes be difficult to have with parents, they can be just as challenging with your siblings or family members. For a smooth discussion, preparation is key. Begin thinking of the "what if's," and start gathering information about different options to present to your siblings.
In order for the discussion to be productive, set aside a time to talk instead of initiating an impromptu discussion at a family get together. This way, everyone has the opportunity to gather their thoughts and do their own research before meeting.
RELATED: Getting Your Parent to Consider Senior Living
Communicate
Thorough communication is necessary when siblings are managing care for mom or dad together. It plays an even greater role when family members live farther away and have limited time to chat about future living arrangements for their loved ones.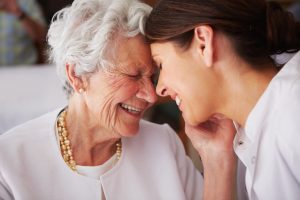 Keep in mind: Senior living can be an emotional topic, and arguments sometimes happen. In these cases, a third-party mediator can help ensure everyone is able to share their opinions in a productive way.
SEE ALSO: Six Tips for Talking to Your Loved One About Senior Living
Create a Plan
Once everyone is on the same page, it's time to create a plan.
A few tips:
Create a document outlining all of the different senior living options, including pricing and what each community provides. It will be easier to present to your parents if you have a detailed list of everything you want to cover in the discussion.
Pick a date and time that works for everyone to meet with mom or dad. When you meet, remember: In the end, your parents' opinions matter just as much as yours.
Make it known to your parents that you want what is best for them, and don't make it seem as though you are pressuring them into senior living.
Unsure Where to Start?
Many families face similar challenges when beginning their search for senior living. If you're unsure where to begin, our simple survey can help. Take our survey here.