If your loved one is having a hard time adjusting to their new living situation at a senior living community, it's important to remind them that they are not alone. Often, senior living transitions take time to get used to, and with these helpful senior living tips, you can help your loved one feel more settled and comfortable.
Find Out The Heart Of Their Unhappiness
When discussing how your loved one is feeling, try to uncover the root of their unhappiness. Are they uncomfortable with the unfamiliarity of the community? Do they not enjoy their new routine? Is it the location of the senior living community? These are all good questions to ask your loved one so that you have a better understanding of how they are feeling and how you can help.
Spend Time Visiting And Chatting With Your Loved One
If your loved one is struggling to adjust to their new home, visiting and chatting with them can help take their mind off their worries. Video chatting or even sending a care package can also be effective when trying to ease feelings of stress and loneliness. Giving your loved one a little extra attention during the first few weeks could make all the difference and help them to initiate conversations with their peers.
Related: Assembling The Perfect Care Package For Your Loved One
While being in regular communication is important, you will also want to be mindful of just how often you are visiting and calling. You may be reaching out to your loved one too often, which can cause added stress.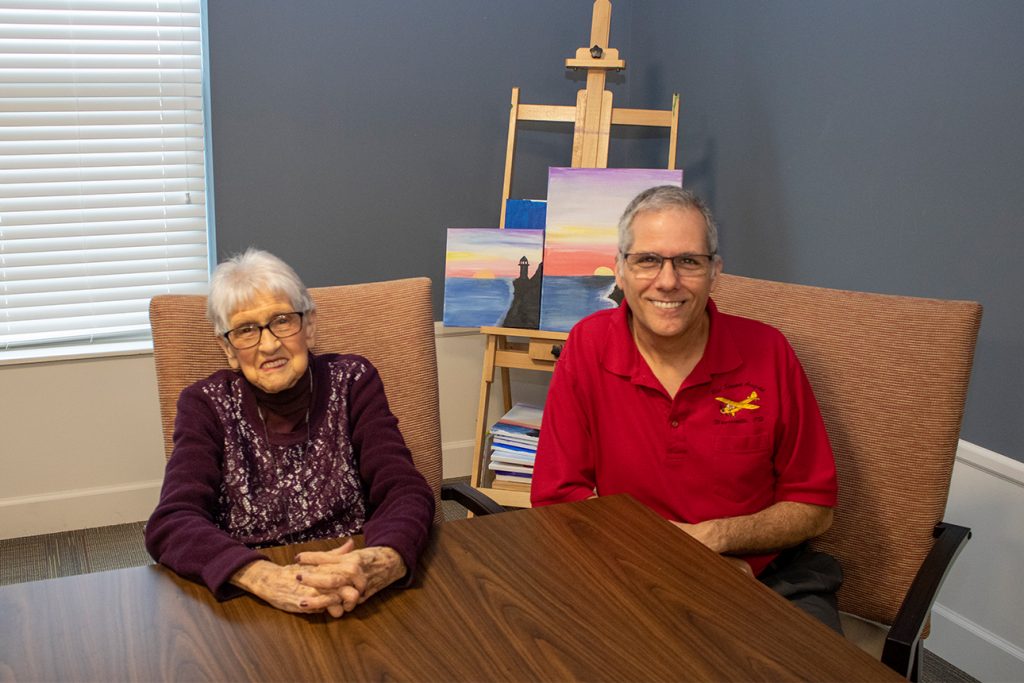 Bring Some Of Home With Them
Having a space that feels too foreign can make your loved one feel uneasy and out of place when trying to settle in. It's important to create an environment that is a reflection of who they are, and the best way to do this is by bringing a few special items from their former home. Some items you can bring to help make their space more recognizable:
Family photographs or picture albums
Pieces of furniture they love
Their favorite blankets and throw pillows
The artwork they have collected or had made for them by family and friends
Plants and knick-knacks
Encourage Your Loved One To Socialize
One of the biggest fears your loved one may face when moving into a senior living community is isolation. Transitioning to a place away from all they've known can be frightening for anyone. It's important that you validate their insecurities and encourage them to socialize with other residents.
The activities and events that senior living communities provide are created for seniors to mingle and establish new relationships. When your loved one starts forming friendships, they'll start having more fun and quickly feel more comfortable as they transition.
Related: The Importance of Building Relationships In Senior Living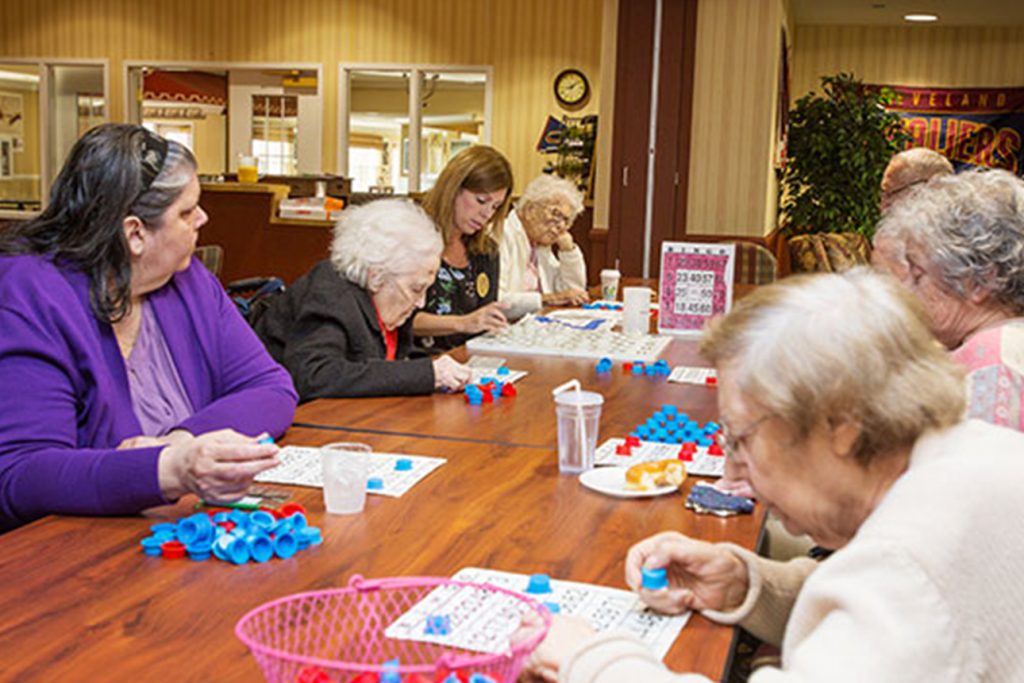 Remember The Why
Making the decision for your loved one to move into a senior living community is not always easy, but even the best reasons are quickly forgotten when frustrations and uncertainties arise. Remember why you decided to start the transition in the first place — and remember to give it time. It typically takes 3-6 months for an individual to become comfortable with these types of life changes, so it's important to be patient.
The StoryPoint Senior Living Team Can Help
For more advice on how to assist your parent with their transition to senior living, reach out to your local StoryPoint community specialist. Our community specialists would be happy to help you and your loved one navigate the path to making their new senior living community feel more like home.
1-855-40-STORY