Having the discussion about moving into an assisted living or senior living community with mom and dad can be tricky. Will they be open to the idea or upset and resistant? Not to mention, how do you even bring up the topic?
While talking about senior living with your parents can feel daunting, it doesn't have to be. Here are some tips for successfully navigating a conversation with your loved one about moving into a senior living community.
1. Research What Senior Living Communities In The Area Have To Offer
From researching senior living communities online to talking with friends and physicians, before you have the senior living conversation with mom, do your homework on senior living communities available in the area and what they have to offer.
A preliminary tour of local senior living communities is a great way to understand what the assisted living and senior living communities around you are truly like, and also to determine if dad would enjoy the community. A few points to keep in mind during your tour:
What is the atmosphere like? Are people spending time in common areas? Do residents seem happy? Are employees professional and thoughtful?
 Is the community clean? Is there clutter throughout the community? Are there unpleasant odors? Do residents look disheveled?
What care services are offered? Are support options personalized to the needs of residents? Is there an ability to 'age in place?'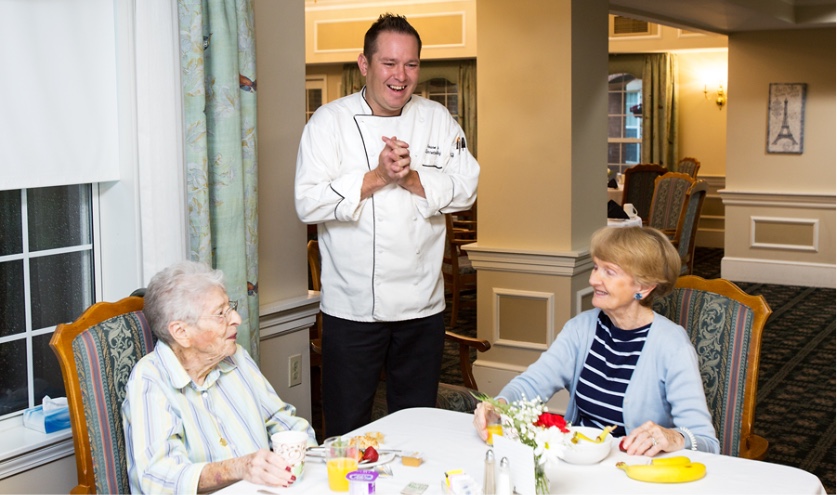 2. Keep The Senior Living Conversation Going
Leading up to your conversation, start casually mentioning senior living. Perhaps you are driving with your loved one and pass by a senior living community — that might be a good time to mention how nice the community looks. Maybe you see a shuttle from a senior living community while at the grocery store — talking about maintenance free living and amenities might be a thoughtful way to broach the topic.
By talking about senior living in a more conversational manner, and when it's not directly tied to mom or dad moving into assisted living, you may find the subject becomes more comfortable to talk about or that your parents start thinking about it more for themselves.
3. Hear Out Their Concerns
Change of any kind can raise concerns for those involved. If mom and dad aren't immediately on board with the idea of senior living, let them express why. Moving into a senior living community is a big decision, so it's natural to have some concerns.
Being equipped with knowledge and informational materials from your research and community visits can help ease their worries. Are they concerned about the food? Show them a sample menu. Are they worried about making new friends or having social activities and events? Let them review the current activities calendar to get a feel for what happens each day at the community.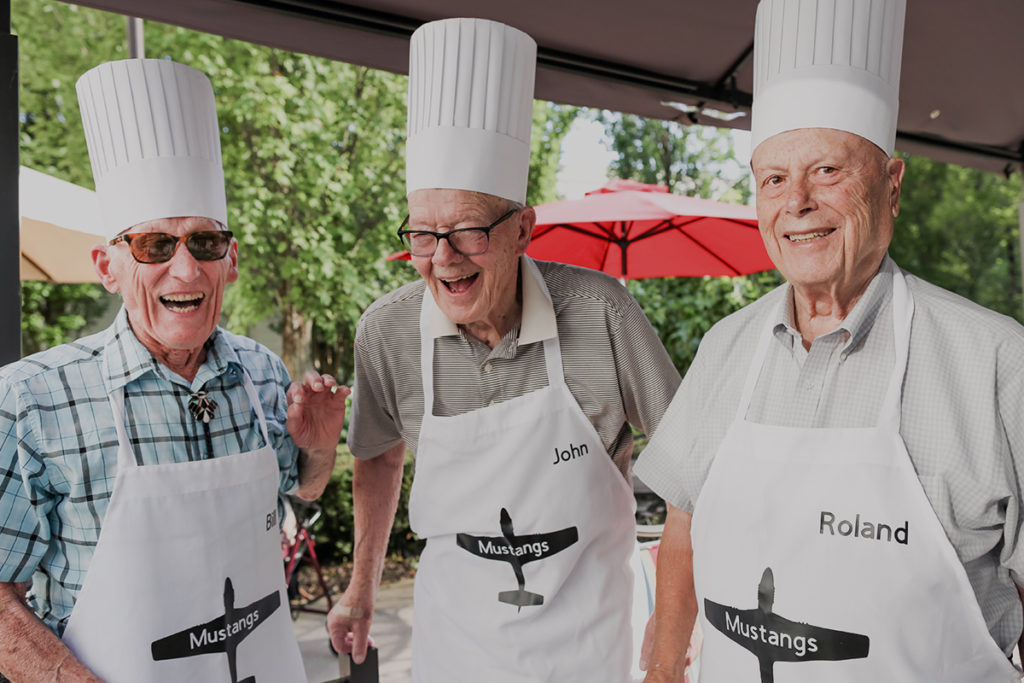 In addition to a variety of materials, StoryPoint offers virtual tours of our communities so that seniors and families can get a sense of the community's layout and look before taking an in-person tour. 
4. Let Your Loved Ones Be A Part Of The Decision
One of the benefits of starting the discussion around moving into assisted living or senior living communities early is that your parents have time to make decisions around where they want to live and what they're looking for on their own terms.
Make sure to schedule tours with them and keep them involved in all correspondences with communities, financial advisors, etc. The more you can support your loved ones in taking the lead to decide what senior living solutions are right for them, the more positive the experience will be for all involved.
How To Cope With Guilt Around Moving Your Parents Into A Senior Living Community
It can be emotional watching parents age, and even more if their needs are growing beyond what they can handle or what you can support with. Here are a few tips for coping with any guilt you may feel when encouraging senior living for your loved ones:
Remember the why. You have your parents' best interest in mind. If they were happy and safe at home, you wouldn't be thinking about senior living. By moving into a community, they can live life exactly as they want while having their needs taken care of by people who are professionally trained and love what they do.
Rely on a support system. From siblings to friends, coworkers to neighbors, others have been in your position. Use them for guidance and advice, and also as a reminder that you aren't alone.
Think about your mental health. It isn't selfish to recognize a situation isn't working for you. If tending to mom or dad's needs is too much responsibility for what you can take on in addition to your other day-to-day responsibilities, senior living communities can help. It's better to have a relationship with your parents that is fun, and to have the opportunity to spend time with them when you want — not when it feels like a burden or you're having to take care of their health and wellness needs.
Thinking About Senior Living For Your Loved One? StoryPoint Is Here To Help.
Wherever your family is along the senior living journey, let us help. With a variety of resources, dedicated team members and more, we would be honored to guide you and help you make the right choice for your family. Call us today at 1-855-407-8679 to get started.