The decision to move into a senior living community can be overwhelming for a variety of reasons – and for many, the packing process nears the top of the list.
From knowing what to pack and how much to bring, to even finding the motivation to start the process of organizing your belongings, this pre-moving checklist is full of helpful moving tips for seniors.
Prepping For Moving Day
1. Engage With Family Members For Help And Support 
Your family has your best interest at heart, so don't be afraid to rely on them. The more hands available to help, the quicker tasks can be completed. Help can range from making calls and arrangements to packing and organizing boxes. Also, this is a great way to introduce family and friends to your new space. During this transition, they can evaluate the space and assist with prioritizing which belongings to move.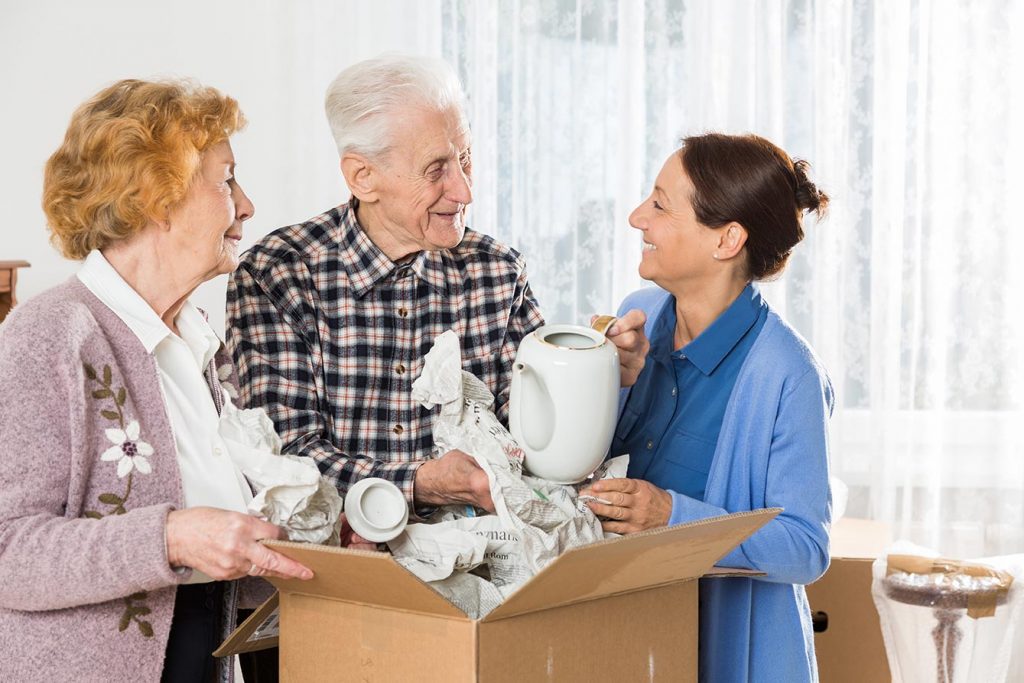 2. Sort Through Belongings And Prepare For Downsizing
Downsizing requires some preparation. Do you have three winter coats but only wear one? A shelf full of books you haven't touched in years? Donate or sell what you don't use. 
During the downsizing process, making lists will help you to stay organized. Many senior living communities can advise on what they suggest new residents should bring with them and what might be better to sell, put into storage or gift to a loved one. 
Moving provides a great opportunity to clear any clutter and get organized. Not ready to get rid of something but don't need to bring it with you? Put items into storage — even in a sturdy bin or two to tuck away in a closet — to help you keep track of these items and relieve some of the anxiety about moving.
Related: Making The Move To Senior Living: Tips For Downsizing
3. Make The Most Of Your New Floor Plan
Getting a good sense of your new space is one of most valuable moving tips for seniors. Do a walk-through to envision what your layout might be. This will help you determine what furniture is able to fit and also what items are necessary (or unnecessary) to bring. 
It's also important to think about the amenities provided by the senior living community. Will you have a coffee maker in your apartment? Will housekeeping iron your clothes as needed? How often will you prepare your own food versus eating in the dining room? These are questions that can further help you determine what items are needed in your new space. 
When coming up with your floor plan, make safety a priority. Here are some moving tips for seniors to keep in mind: 
Keep walkways open to reduce the risk of tripping or falling
Install nightlights to keep pathways lit 
When picking out rugs, look for ones that are non-slip
Install grab-bars if they aren't present already
Related: Fall Prevention Strategies: A Room-by-room Guide
What To Bring
Now that you know what you have and what to expect at the community, it's time to start gathering your belongings. Packing effectively is a critical component of our moving checklists for seniors. Below are some items that you should remember to bring.
Essential Items To Pack
Financial and legal documents: Having these matters in order before moving is crucial. Documents like a will and testament or living trust should be prepared and stored somewhere safe. Also plan to bring any insurance information and emergency contacts with you.
Household items: Aside from clothing, items from home like blankets, bedding, pillows, towels, toiletry items, slippers and other comforts can help you adjust to your new home.
Personal items: Pictures of family and friends, small décor items that highlight your personal style and any keepsakes that you treasure will help your space feel like it's truly yours. Entertainment items like games, cards, books and even a television set will help you enjoy your new surroundings — and make it more fun to get to know your neighbors.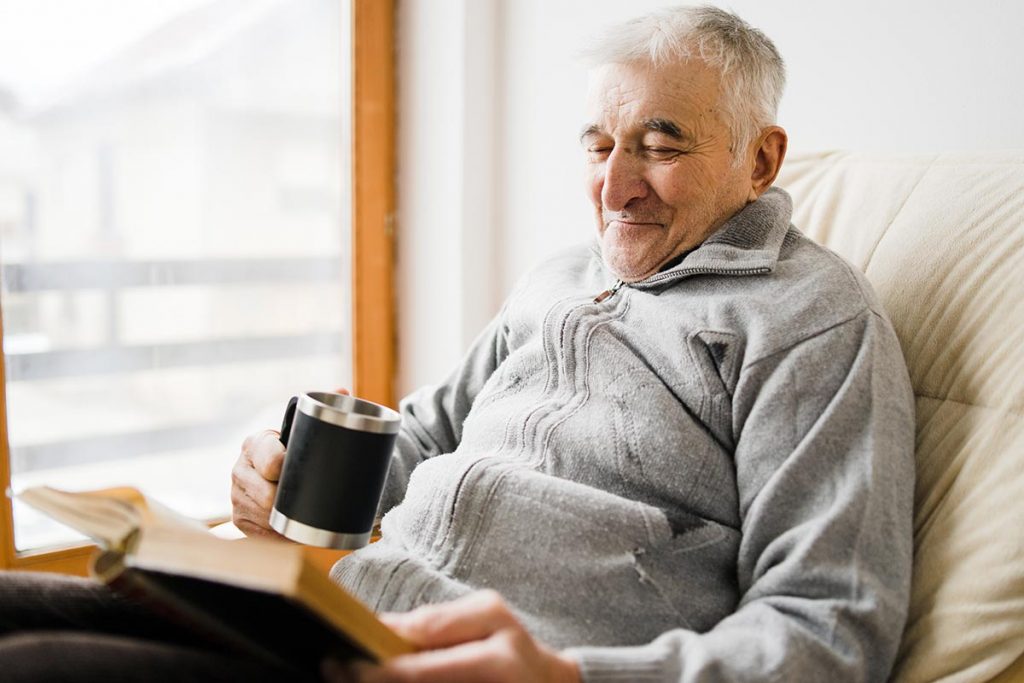 Managing Your Move
1. Hire A Moving Company
Leave the heavy lifting to a specialized company. This can help you to avoid injury or exhaustion from carrying heavy items and walking repeatedly up and down stairs. When researching moving companies, ask friends and family for recommendations. Also, be sure to confirm dates and times with both the moving company and the senior living community to ensure a smooth moving day. 
2. Stay Connected
Moving can be an emotional experience. Lean on your family or support system during this transition. Call them often to keep in touch, and plan visits and other ventures to give you something to look forward to. Adding personal items — such as photographs and keepsakes — will also help make your new environment feel like home. 
In addition, take advantage of opportunities to make new connections. Many senior living communities offer a variety of events and activities to participate in and allow you to socialize with fellow residents. Getting to know your neighbors can provide comfort and feelings of connection to your community.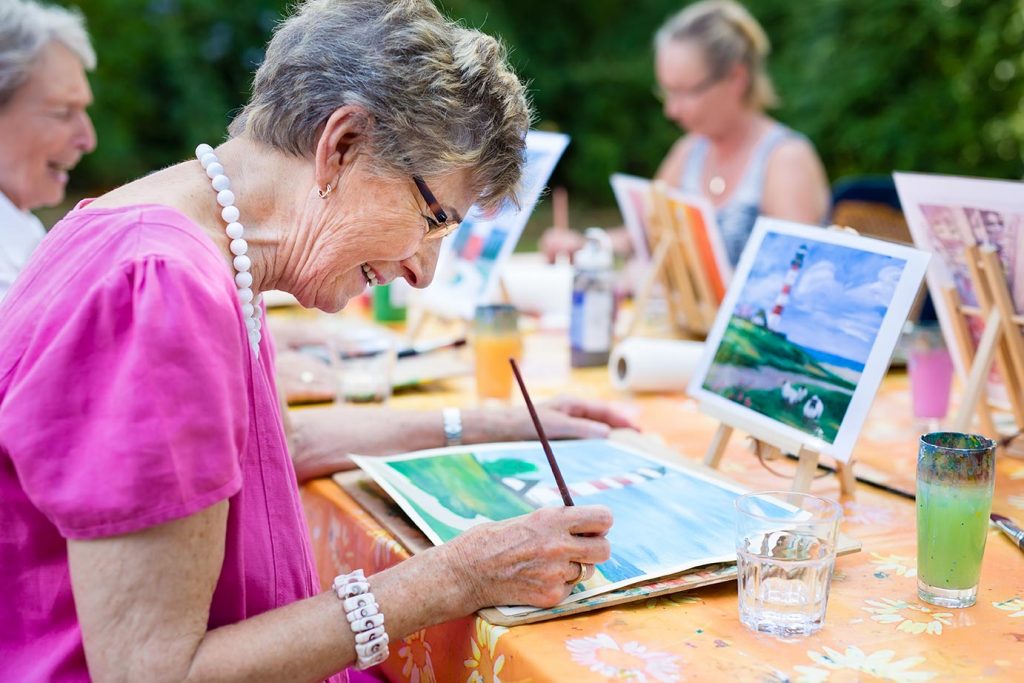 Related: What To Ask When Moving Into Assisted Living
Related: Your Guide to Moving Into Independent Living: Yes You Can Keep Your Car
Find Peace of Mind And Feel At Home At Independence Village
For some seniors, packing makes the move to a community even more real — which can be overwhelming. By tackling the items on your moving checklist a little bit at a time, the process will be easier and will bring you one step closer to enjoying all the benefits your senior living community offers.
At Independence Village, we want all our residents to feel at home and welcome. If you are considering moving into a senior living community, visit our website to learn more.