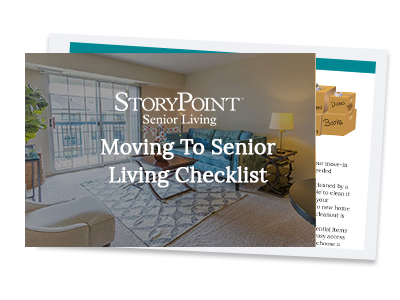 Let's face it: moving can be daunting. Offering moving tips, addressing common concerns and more, this checklist is here to help make the move from your home to your new senior living apartment easier and allow you to settle into your new space quicker.
Download Moving To Senior Living Checklist
Preparing For A Senior Living Community?
The best way to ease into the moving period is to be prepared. Remember to take your time when labeling and sorting the items in your home so that you know what you are bringing with you and what you are not. Sometimes this may include a "keep" pile, a "trash" pile and a "donation" pile.
Being able to take your time making these decisions is crucial. By giving yourself and your loved ones a few weeks for the packing process, you can potentially help reduce high anxiety and stress factors that naturally come with moving.
Another helpful tip is to make sure you or your loved ones have been introduced to the team in your senior community before moving in (this includes life enrichment teams, Executive Chefs, care staff, etc.). At StoryPoint, we encourage pre-move-in visits so you can meet the care team and take a tour of the community. Moving from one place to another is never easy, but seeing familiar faces on moving day can help make your new senior living community feel like home.
If you need more help in deciding what to bring to your new space, read the Senior Living Guide To Moving.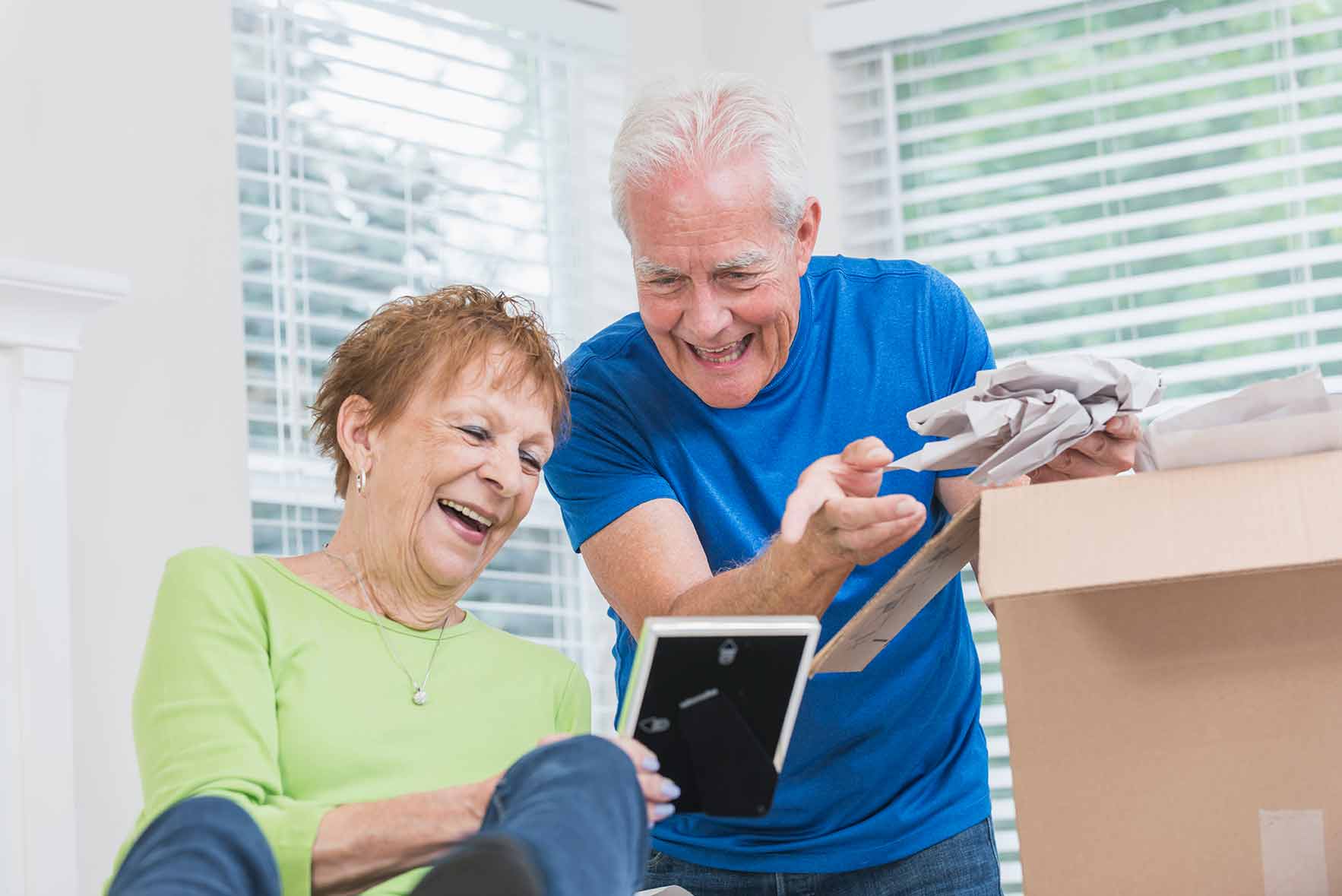 Helpful Tips For Addressing Common Concerns When Settling In
When moving into your new senior living community, our team and care staff are aware that you may have many questions or concerns.
We're here to tell you that you are not alone. Some common concerns include:
Will I have the privacy I need?
Will I be required to participate in community activities?
How often can my friends and family visit?
At StoryPoint, every resident has their own space, and our care staff understands how important independence is. Seniors and their families get to add on additional services based on needs so that every resident receives their own tailored experience.
In regard to community activities, our life enrichment team plans monthly community activities. Based on interests, you can choose to participate in the activities you enjoy. Community activities are not required, but many residents find joy in attending and participating in the different activities planned like sewing, live band performances, nail painting and many more.
StoryPoint communities and the care staff encourage you to invite friends and family to visit when they can. Being able to bond with your loved one is an essential part of life, and having visitors is a great way to keep you from feeling alone. However, due to the current no visitor policy in place to keep our residents and communities safe during COVID-19, be sure to schedule calls and video chats with those that you wish to catch up with. Talking with loved ones is a great way to keep busy and talk about all the new adventures you have had so far in your new senior living community.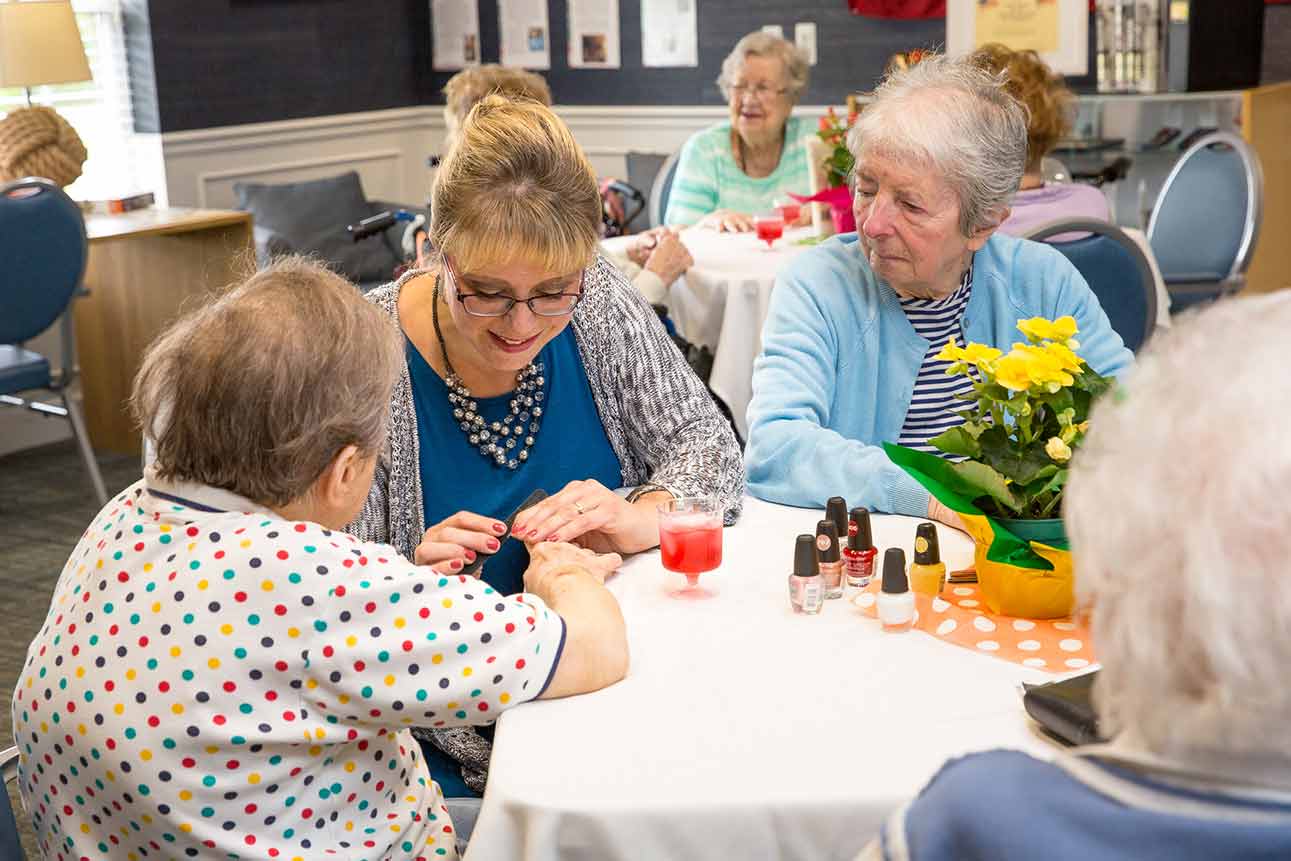 Personalize Your Space
When you start to personalize your space, bring family photos, artwork and wall decor to spruce up your new apartment. Having familiar pieces you already own will help make your new apartment feel more like home.
Decorating tip: Coordinate your favorite color schemes to ensure your home feels like you. Adding elements like curtains, throw pillows and rugs will also help to bring a pop of color or your favorite patterns into your apartment. If you want to learn more about decorating your independent living apartment, find a quick guide here.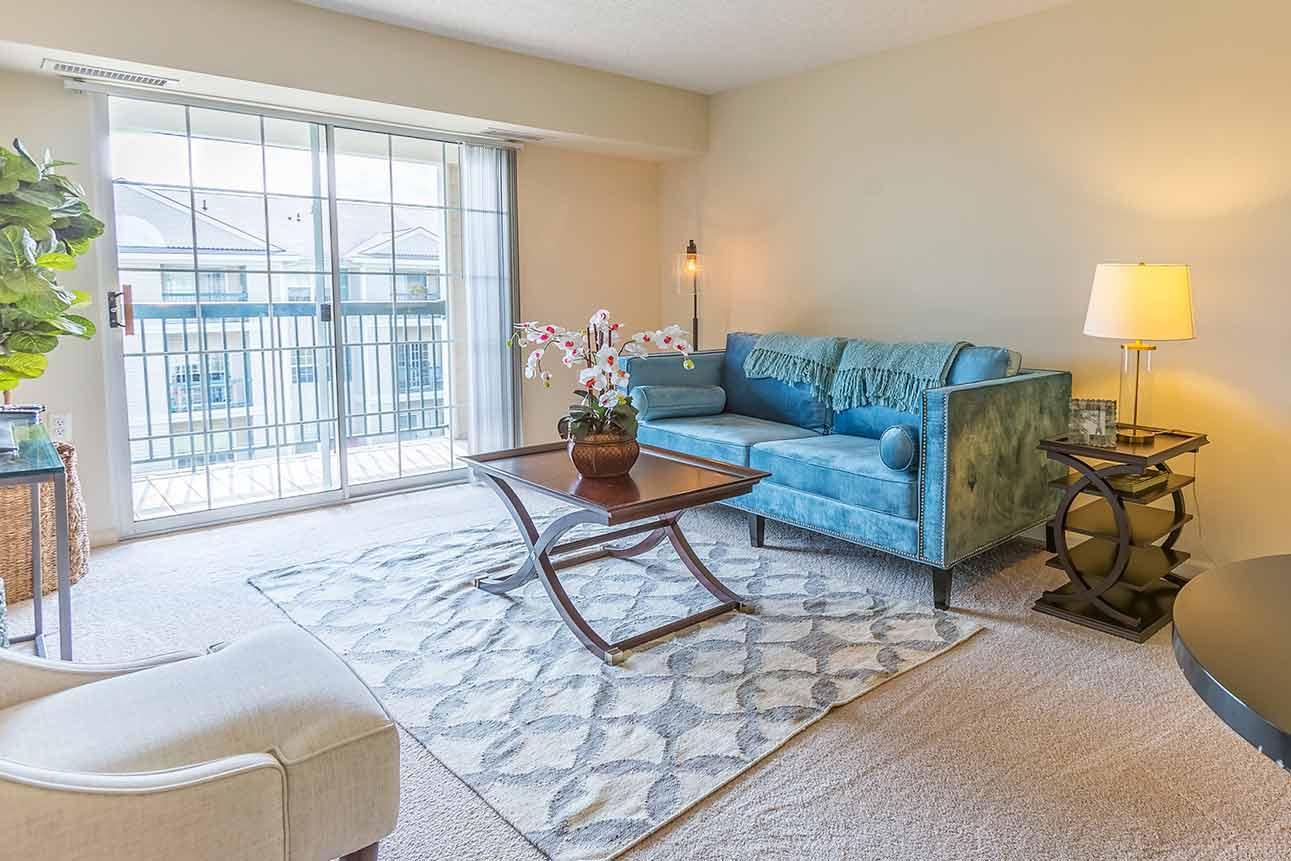 StoryPoint Is Here For You
At StoryPoint, we want all our residents to feel at home and welcome. If you are looking to move into a senior living community or to learn more about senior care, give us a call at 1-855-40-STORY.