For many of us, it can be difficult to admit when we need help or support. But as we age, it's only natural that we require more help from those around us. Especially when living alone, getting the assistance we need can be particularly challenging. Here are four signs of seniors needing help that may indicate that moving into a senior living community is the right next step.
1. Forgetfulness
As one grows older, it is sometimes easy to become forgetful. In fact, senior forgetfulness is very common, especially when you have a lot to remember and numerous responsibilities within your home and personal life. If you find yourself missing appointments, forgetting to take your medications or having trouble completing tasks you used to find simple, it may be a sign that it's time to move somewhere that would provide you with some day-to-day help and support.
At many senior living communities, residents receive any assistance they may need while still maintaining autonomy in how they spend their time. They can receive medication reminders, linen and housekeeping services and even transportation to appointments off-site. This is particularly helpful to those who tend to experience senior forgetfulness. If you're thinking it may be time for you to move, consider finding a senior living community that provides all the support you need so that you can more easily enjoy the fun aspects of life.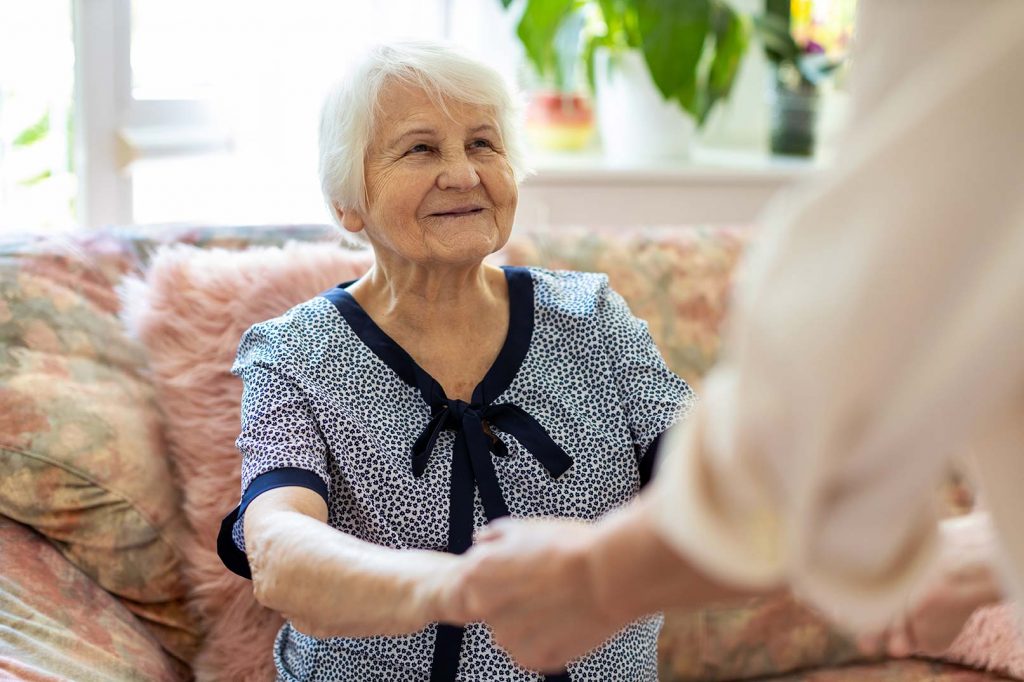 2. Loneliness
Regardless of our age, it is not uncommon for humans to feel lonely from time to time. As a senior, living alone can really accentuate this feeling, especially after losing a spouse. Feelings of isolation and loneliness can be difficult to deal with while living in a house or condo with no one else to talk to or help with things.
One of the best aspects of living in a senior living community is the numerous social opportunities, which really help to combat senior loneliness. Many communities maintain full events calendars, allowing you to choose the activities that interest you most, and do so at your leisure. By engaging with your community, you will feel healthier, happier and more energized. You may even meet your new best friends in the process.
3. When Home Upkeep Is Too Much
Caring for a large home can start to become a burden as we get older, leaving many seniors needing help. Keeping up with home maintenance can be a lot of work, and upkeep tasks can be both exhausting and dangerous. Doing things like vacuuming the stairs or using a ladder to get something out of the attic can increase the risk of falling and injuring yourself. Tasks like these also can be hard on your body. Bending over to clean the bathtub or scrubbing the floors can result in unnecessary stress on your joints. Chores are tiring too, and can deplete you of energy long before you're ready to call it a day.
Another daunting task is tending to the outside of your home, especially if you have a decent-sized yard. Whether it's landscaping in the summer or shoveling snow in the winter, all of this outdoor maintenance can become harder to manage with age. If you're feeling like it's getting harder to keep up, it may be time to reconsider your living arrangements.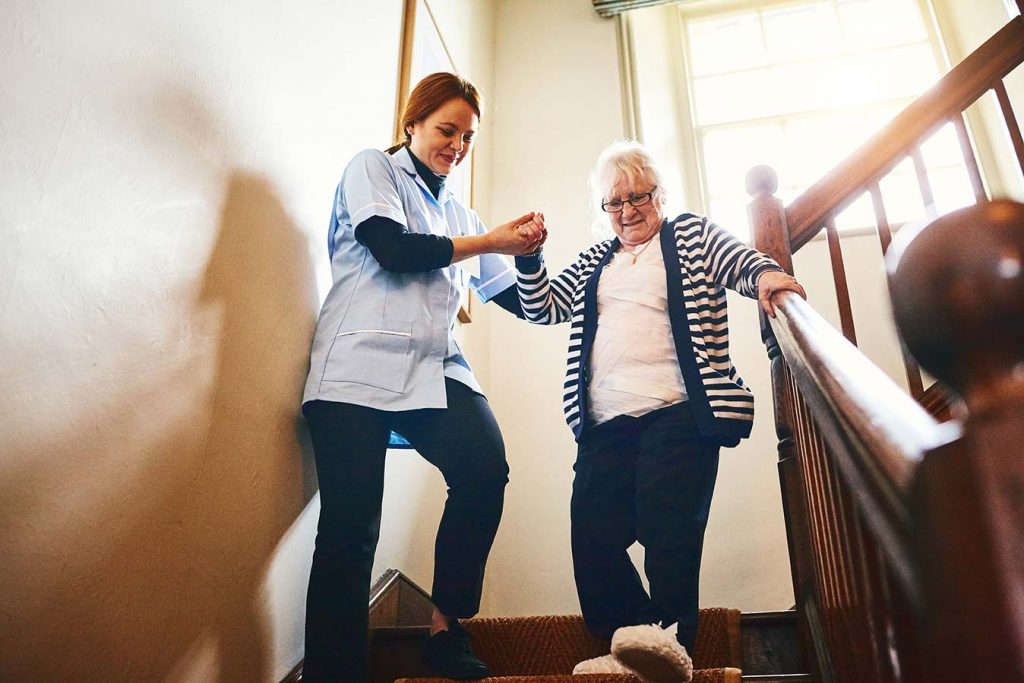 Related: Fall Prevention Strategies: A Room-by-room Guide

Seniors needing help with home upkeep can relax while living in a senior living community, as all of the indoor and outdoor maintenance is likely already handled. Most provide housekeeping and landscape services, which can alleviate some of the pressures and workload, allowing you to spend your time doing things you enjoy.
4. Safety Is A Concern
A house will never feel quite like a home unless we feel safe there. Certain things that may have not been a concern when we were younger can pose a threat to our safety in our later years. There are several major concerns seniors should be aware of while living on their own, such as:
Falling: Many seniors find they lose their balance more easily as they age. This can cause them to fall down their stairs or slip on the corner of a rug, resulting in injury or even death if they are unable to get up on their own or seek help in time. Everyone's home is filled with obstacles and it doesn't take much for an accident to occur.
Fire hazards: This is certainly a concern to be aware of, especially for those who experience senior forgetfulness. If an oven or other kitchen appliance is accidentally left on, a fire could result. Brushing loose clothing against a lit candle or setting a kitchen towel on the stovetop can do the same. Keeping your smoke detectors functional is critical, but eliminating fire hazards to begin with should be your first priority.
Heavy lifting: As we age and our bodies grow weaker, heavy lifting can become a burden. Items like pots and pans, appliances, seasonal items, and storage bins are commonly stored high up on top shelves or in the attic. It can be risky to reach for these items, and may cause injury.
Criminals: Something that can be easily overlooked is the danger that occurs outside of the home. Seniors may appear to be an easy target to criminals and therefore, more vulnerable to home break-ins, especially those who live alone.
Related: 4 Common Scams Targeting Seniors
If you or your loved ones have felt concerned for your safety while living alone, it may be a good time to relocate. Living in a community that specializes in seniors needing help can help you to feel safe and have peace of mind.
Independence Village Is Here For You
Deciding whether it's time to move is not easy. But if you're noticing some of these signs, it's a good time to take action and start doing your research. Here at Independence Village, we are here to answer any questions you may have about this important life transition. Reach out to your local community or call 1-844-403-6569 to learn more.