It's a common misconception to think that the best time to visit a senior living community is based on the season. While spring and summer are wonderful times to make your visit, there are more factors to consider. More important than the weather and season is the stage that your loved one is in and the events that are going on at the community. Generally, the earlier you make a visit, the better. Here are some tips to help you plan your visit.
Visit During Community Events And Holidays
Most senior living communities host regular activities, events and holiday gatherings. Call the community you have in mind or check their website to see what special events they have planned.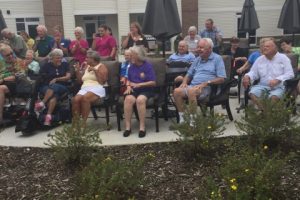 Some regular events you'll find include:
Open houses
Holiday celebrations
Cook-offs and taste testings
Art and music classes
Educational presentations and discussions
Fundraisers
Veterans appreciation events
Games and more
There is always something interesting going on at a community. Scheduling your visit during one of these events is great idea. This way you can see the community and also experience what the social life there is like.
Visit Based Your Loved One's Progression
As your loved one progresses into old age, you might begin to wonder when you should make the visit to senior living communities. You might worry it's too early, but you also don't want to wait until the last minute.
No matter which stage your loved one is in, it is best to start the conversation as soon as possible. Even if you are not sure when to make the transition, it will be beneficial for you to make a visit during these early conversations. This will help both of you get comfortable with the idea and with what to expect.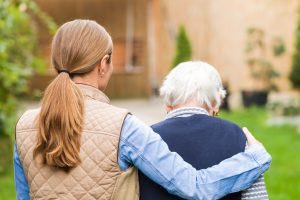 RELATED: How to Determine When It's Time to Move into Senior Living
If they are having difficulty with any of these things, you should think about a senior living community in your plans for the future. Whether next month or next year, you'll benefit from visiting a potential community as soon as you can.
When will your loved one need to move? The answer is not always clear, so it is best to make a visit as soon as you start the conversation.
Next Steps
Identify what you are looking for in a senior living community, write down which ones are appealing, call them and schedule a time to visit. As long as they have availability, a senior living community should be open to giving you a tour. If they are troubling or cumbersome in this step, then this may be a sign that they are not the right community. The right community should be happy to give you a tour no matter which stage in the process you are in.