What Is Continuing Care?
There are a multitude of options available when deciding on a senior community for you or your loved one. Finding a community that specializes in continuing care can be critical in your decision due to potential changes in health or living situations.
But what is continuing care, and is it the best decision for you? Read on to find out.
Continuing Care 101
Offering independent living, assisted living and memory care, Continuing Care Retirement Communities (CCRCs) accommodate the changing needs of seniors as they continue to age, making them ideal for those who don't want to worry about having to move if their needs grow beyond what a senior living community can handle.
In most cases, CCRCs guarantee quality support (known as lifecare) regardless of the level to which an individual needs it.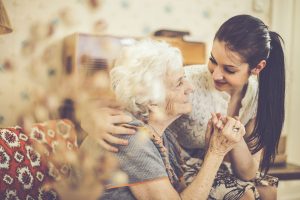 What Do CCRCs Offer?
In CCRCs, services range from those you'd find in an independent or assisted living community — support like medication reminders, mobility assistance, help with personal hygiene, skilled nursing and more — all the way to emergency help, health monitoring, etc.
These types of senior communities also offer extensive amenities ranging from gyms and swimming pools to busy social calendars, various living situations, recreation areas and more.
What Is The Cost Of A CCRC?
Like other senior living communities, residents of CCRCs have monthly fees. The biggest difference? The initial fee. The entry cost of CCRCs can range from $100,000 to $500,000.
Payment options can also vary. Depending on the needs of you or someone you love, you can opt for a contract that provides unlimited access to everything a CCRC has to offer, or you can choose to pay for your health costs separately.
Don't Know Where To Start?
If you're just starting your search for the right senior living community for you or a loved one, Independence Village is here to help. Take our survey here to get started.