To stay happy and healthy, it's important to get your daily nutrients. Better nutrition is related to improved longevity, more energy and better overall health. For seniors, sometimes this is easier said than done. It's common for seniors to experience a loss of appetite or eat smaller meals. That's where nutritional drinks for seniors can help. Nutritional drinks allow older adults to get the vitamins they need in a quick, easy way.
Use our complete guide below on what nutritional drinks for seniors are, how seniors can benefit from them and the best vitamins for senior nutrition. Plus, see how your doctor can help choose the best nutritional drink options for you or a loved one.
What Are Nutritional Drinks For Seniors?
If you aren't able to meet your vitamin requirements in your daily diet, many people use nutritional drinks like smoothies, protein shakes or pre-packaged supplement drinks. Frequent snacking or nutritional drinks such as smoothies or supplement drinks for seniors can help older adults supplement their diet to reach their nutritional needs. 
Depending on dietary needs and lifestyle, smoothies or supplement drinks may be a good option to increase your vitamin intake. We've listed the differences between smoothies and supplement drinks to help you find the best option for you or a loved one.
Related: Healthy Eating And Nutrition Tips For Seniors
Why Choose Supplement Drinks For Seniors?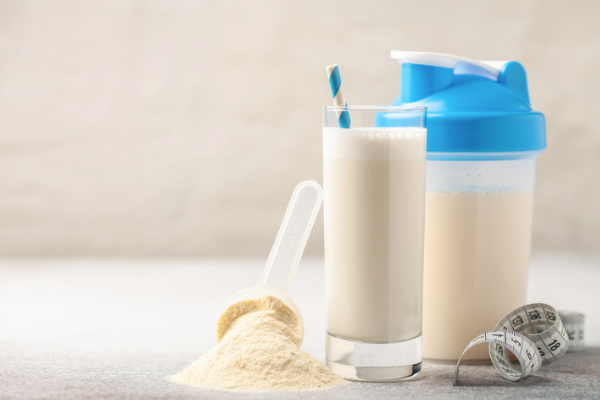 Supplement drinks are packaged pre-made nutritional drinks. For seniors, it's crucial to get your daily dose of vitamins.These protein drinks are specifically made for seniors to help older adults' vitamin consumption. The most common brands are Ensure, Boost and more.
Many older adults tend to have smaller appetites, so using supplement drinks as a vitamin-packed meal replacement or additional nutrient boost can help seniors get their daily dose of protein and vitamins. Plus, these shakes are a low-maintenance way for seniors to get their nutrients, without having to clean a blender!
Nutritional shakes are a great option for those who don't have the appetite to eat three meals a day. Check for specifications that best fit your diet including:
High-protein
Low-sugar
High-caloric
Diabetic
Gluten free
Why Choose Smoothies For Seniors?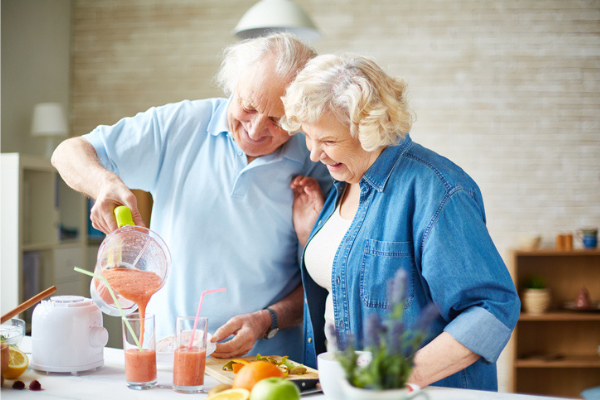 Smoothies are an easy way to get your daily nutrients with healthy, natural ingredients. Blended whole foods provide micronutrients and antioxidants that other drinks don't. Plus, blending fruits and vegetables into a liquid form makes them easier to consume. Mixing different flavor combinations is a great way to get your daily dose of vitamins and minerals. 
To begin, here are some standard tips for smoothie creation: 
Smoothies require a liquid base. Try using a milk base or an alternative to milk such as almond milk or oat milk, water, juice, coconut water or yogurt
Add protein for additional nutrients. Protein powder, avocado, Greek yogurt or chia seeds are commonly added to smoothies for extra protein. 
Fruit or vegetables. You don't need both, but you can mix and match. Common fruits to add in smoothies include strawberries, bananas, blueberries and more. Vegetables you can add include spinach, kale, carrots and more.
Sweetener. Adding honey, syrup, agave or molasses for natural sweetening can make a more flavorful smoothie. 
Additional flavor boost. If the natural fruits aren't enough, there are additional powders you can add to make the most of your smoothie. Some are cinnamon, turmeric, ginger, cocoa and matcha.
Related: Healthy Eating Tips To Avoid Heart Disease
Ingredients And Vitamins To Look For
Check the ingredients of any supplements or nutritional drinks before purchasing. Protein shakes will help you get your nutritional supplements, but be aware that many nutritional drinks for seniors have added sugar to help seniors gain weight. 
If you're watching your sugar, checking nutrition labels is a good place to start. Watch for high-sugar content in pre-made beverages along with corn syrups or other artificial ingredients. (One gram of sugar equals 4 calories, so you can calculate the number of calories of sugar per serving.)
The Most Crucial Vitamins For Senior Nutrition
Vitamins to look for in supplement drinks or to add to your at-home smoothies are:
Vitamin A. Supports a healthy immune system, bone health, vision decline and may lower the risk of certain cancers.
Vitamin B. Boosts energy levels, cognitive performance helps prevent infections, promotes red blood cell growth, digestion and muscle tone. 
Vitamin C. Boosts antioxidant levels, immunity, protects memory, lowers blood pressure and may lower risk of heart disease.
Vitamin D. Supports bone health, muscle strength, immunity, diabetes, high blood pressure and may lower the risk of certain cancers.
Calcium. Builds and maintains strong bones and teeth, supports heart, muscle and nerve function.
Protein. Builds and repairs body muscle, boosts metabolism, immunity and high blood pressure.
While all these vitamins have their benefits, you do not need all of them at once. Combining too many vitamins can be hazardous with mixing medications. Before alternating any medications or supplement intakes, consult with your doctor. 
Related: How Nutrition Can Improve Your Bone Health
Why Consult Your Doctor?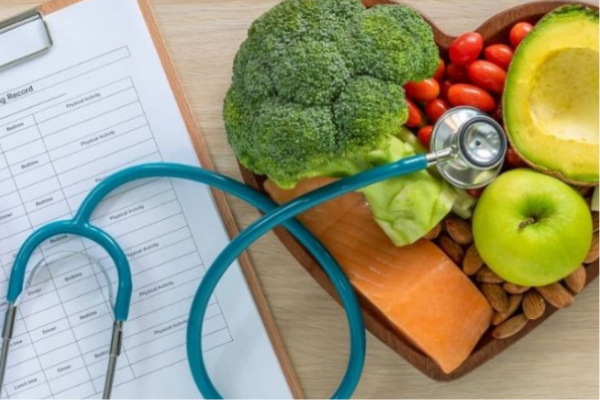 Consulting with your doctor during this process is important for many reasons. First, they can identify what vitamins your body is lacking. Your doctor can help determine what nutritional drinks for seniors you should be consuming to satisfy your body's need for vitamins and minerals. 
Once you begin adding supplements to your diet, your doctor will also advise the dosage and frequency. If you are on other medications, they can recommend what nutritional drinks will work best with your current medications.
Energizing Cuisine At StoryPoint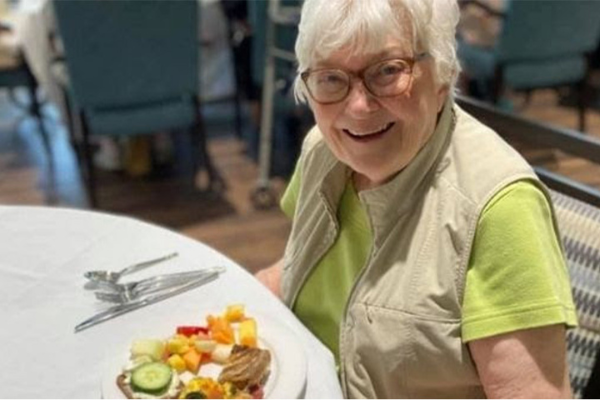 How do we know about the best nutritional drinks for seniors? At StoryPoint, we offer more than just healthy and delicious meals. Our culinary team works hard to ensure that every meal is a nutritious, gourmet experience. Not only are residents able to choose from multiple personalized meal options each day, they also have access to a registered dietitian and personal nutritional plans.
Our chefs use only high-quality ingredients, often from local farmers, and can cater to dietary needs, such as a low-sodium diet. Our communities offer extraordinary restaurant-style dining rooms and fresh bistros on-site that can cater to your nutrition needs.  
We are here for you in any way you need during your senior living journey. To learn more about our dietitians and nourish program options, contact us today.