As we age, our bodies are constantly changing, so of course, you can't have the same diet at 60 as you had at 25. This doesn't mean that your diet has to become tasteless and routine. Instead, there are a lot of ways older adults can maintain a healthy diet. Here are some of our favorite dietary tips to eating healthy, nutritious foods while also getting the exercise you need.
Eating Healthy
It's so important to keep a healthy diet as you age while maintaining all the nutritional necessities that your body requires. Research suggests that for seniors to stay their fittest, a diet should be comprised mostly of fresh foods. An excellent source of nutrition for seniors is iron-rich foods. Here are some that we recommend for you to try out: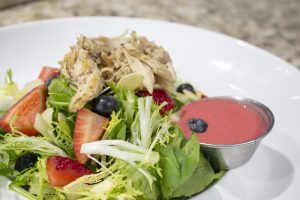 Red Meats (e.g., beef)
Dark Leafy Greens (e.g., spinach)
Seafood (e.g., mussels)
Nuts (e.g., walnuts)
There are many other iron-rich foods you can try. We recommend you speak with your doctor on other iron-rich foods that can help you stay healthy and avoid anemia.
Exercise Well
Getting a little bit of exercise each day will ensure that you have a healthy heart, mind and body. Because everyone has different physical abilities, you will want to consult your doctor about any strenuous activities before trying them on your own. If you're going to try a few low-risk workouts, here are our favorites:
Speed-Walking
Light Yoga
Dancing
Light Weight-Lifting
Typically, it's recommended that you try to get 30 minutes of exercise every day. For someone with a very busy schedule, sometimes breaking it up into two 15-minute sessions can be helpful.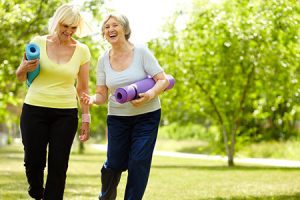 As someone who is retired or approaching retirement, staying active and healthy can be fun. After planning a diet and workout routine with your doctor, try implementing what you discussed in small pieces, so you don't feel overwhelmed by too much change at once.