Let's begin with a simple truth about sodium. Most of us, especially older adults, could benefit greatly from monitoring or cutting back on our salt intake. 
It's no secret we've gotten used to a high-salt diet in this country. Our bodies only need 1/4 teaspoon of salt every day, but the average American eats five or more teaspoons daily.
That's about 20 times more than the body needs! If you're wondering about a low-salt diet, including what it is, and the basics of low or no sodium, you're in the right place. 
We'll go over flavorful and healthy low-sodium meals for seniors, including ideas for breakfast, lunch and dinner. See how older adults can benefit from focusing on nutrition and our favorite resources to find more low-salt recipes.
What Is A Low-Sodium Diet?
A "no salt added" or low-sodium diet refers to a diet that purposefully limits a person's sodium intake. A doctor may recommend it to treat certain conditions like high blood pressure or heart disease, improving the person's nutrition and overall well-being. 
A low-salt diet attempts to limit daily sodium intake to the CDC's recommendation — under 2,300mg of sodium per day or lower. 
Whether it's doctor-recommended or a precaution to lower your risk of sodium-related health issues, a low-salt diet monitors levels to ensure you're happy and healthy for as long as possible.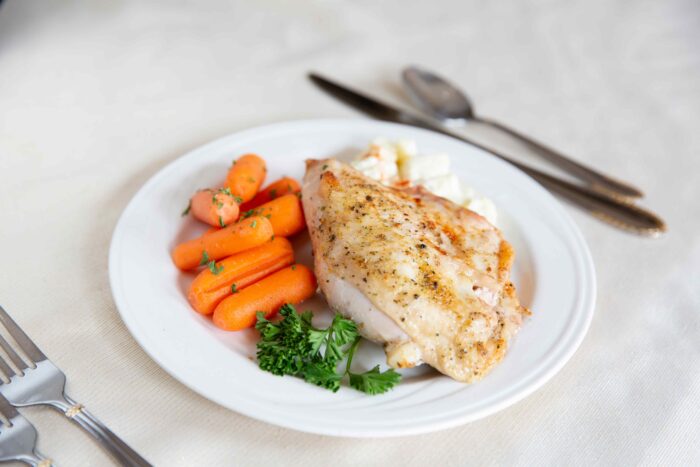 Tips To Maintain A Low-Sodium Diet
Read The Nutritional Labels
If you're new to a low-sodium diet, reading the nutritional labels is a great place to start. Be sure to analyze both the serving size and the amount of sodium. Check the nutritional facts carefully to see how much sodium is in the item per serving.
Take Salt Off The Table
The best way to remove the temptation to sprinkle salt on your food is to take it off the table, literally! Let pepper and other flavors be the star of the dish. You can also find low or salt-free versions of your favorite spices like taco or cajun seasoning.
Avoid Foods That Are High In Sodium
Large amounts of sodium can be hidden in canned, processed and fast foods. A low-sodium diet limits processed foods like chips and frozen dinners, where salt is added during processing to enhance flavor. Here's a short list of high-salt foods to avoid, according to the CDC:
One way to be sure that you're avoiding high-sodium foods in restaurants is to cook your meals at home. Use our top recipes for low-salt meals for the elderly below.
Low-Sodium Recipes/Ideas For Each Meal Of The Day
Breakfast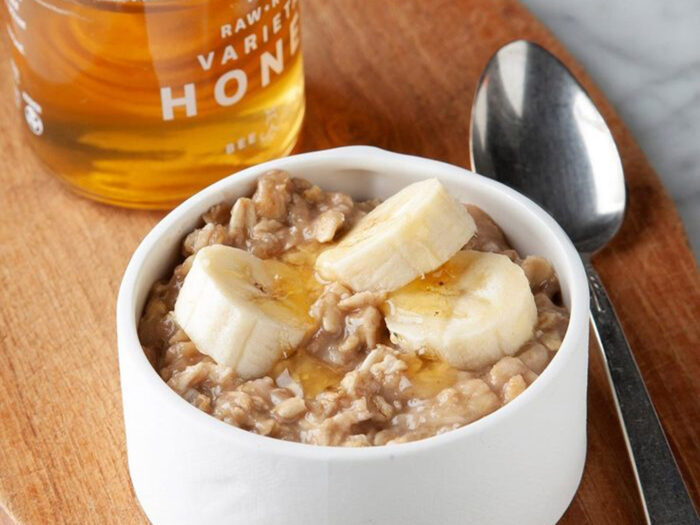 Peanut Butter Banana Overnight Oats Recipe photo by Taste of Home
Lunch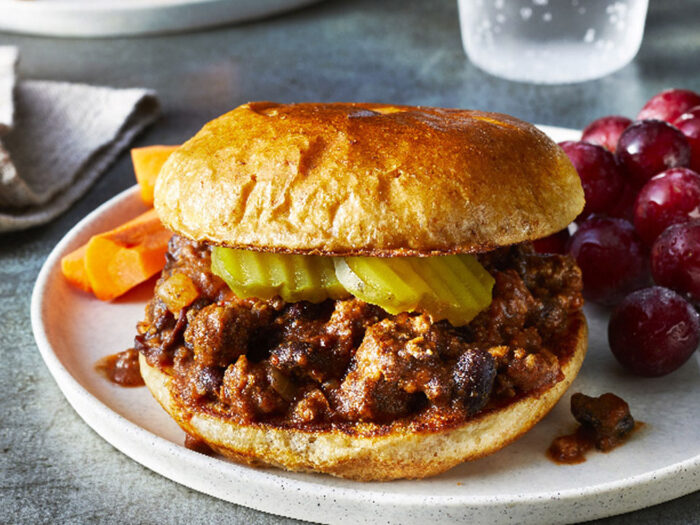 Beef and Bean Sloppy Joe Recipe photo by Eating Well
Dinner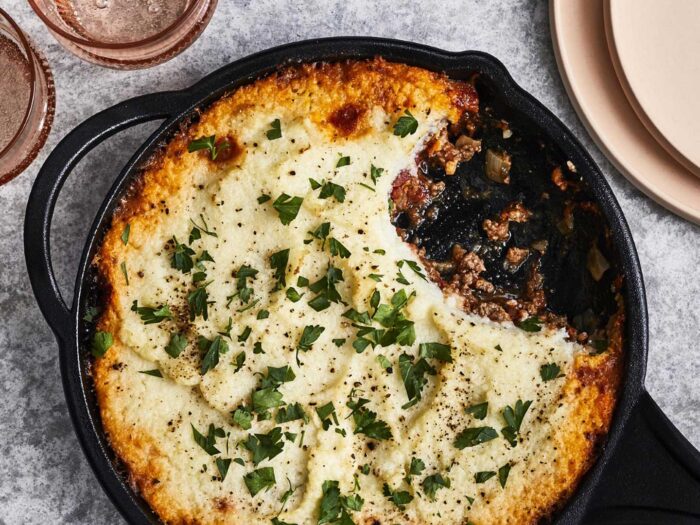 Shepherd's Pie with Cauliflower Topping Recipe photo by Eating Well
We Cater To Your Tastes And Dietary Needs
At our StoryPoint Group communities, we understand healthy eating for seniors. Not only are our residents able to choose from multiple, personalized meal options each day, they also have access to an in-house, registered dietitian and personal nutritional plans.
Our chefs use only high-quality ingredients, often from local farmers, and can cater to your dietary needs, such as a low-sodium diet. 
Our Sensible Sodium program provides lower sodium meal options for residents. Our registered dietitian and Executive Chef work together to provide residents with meal options that are lower in sodium content, ensuring they're low-salt and exceptionally delicious. 
Experience the benefits of our community by scheduling a lunch or dinner tour at one of our StoryPoint Group communities. For more information, call us at 1-844-275-9990.