As your loved one ages, their diet needs will likely change, too. When helping them adjust to and maintain healthy eating habits, be sure to emphasize energy, mood, and longevity. Though there are many different strategies to not only changing but supporting healthy habits, it is crucial to keep in mind that not all changes are the right solution for your loved one. 
Nutrition can be a tough topic to discuss, but with encouragement and some of the helpful tips below, the transition to a healthy lifestyle can be much easier than expected.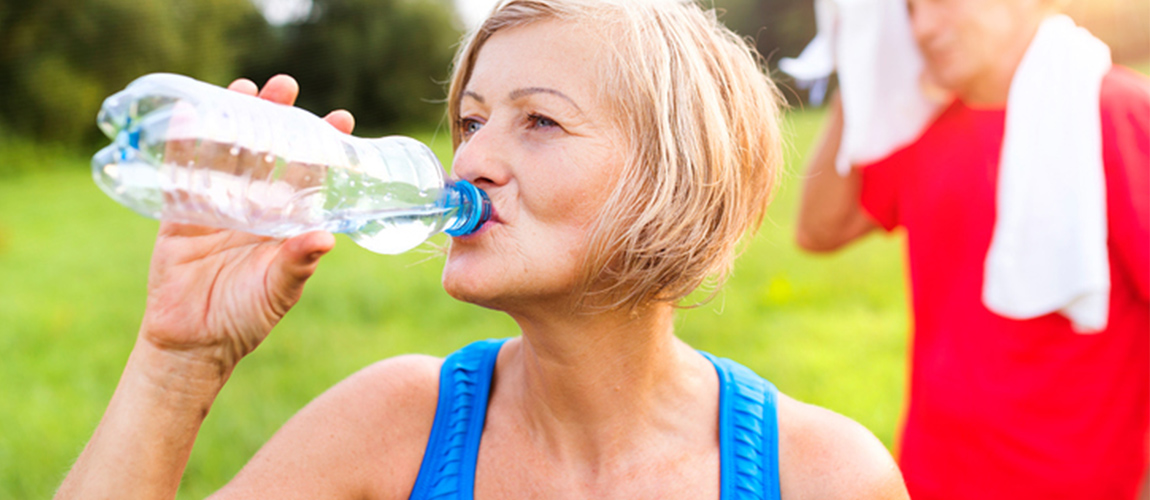 Drink Water
Drinking water may seem like a simple solution, but the key is to drink eight cups of water a day throughout the entire day. Also, due to aging, our bodies are faced with more health conditions, and the medications your loved one is taking can cause dehydration. By bringing this possibility to their attention, it may help them remember to drink more water or to increase their water consumption. 
Some families find it helpful to purchase a special water bottle as a gift; having a special water bottle may make it easier to track how much water your loved one is drinking and if they are drinking enough water. Also, setting friendly reminders on their phone or placing colorful notes around the house can be helpful when trying to increase water intake.
Eat Balanced Meals
Eating balanced meals shouldn't be a challenge; it should be an opportunity to try new foods and can spark some creativity in the kitchen. Not only does Independence Village craft healthy meal options each day, but high-quality and fresh ingredients are used to ensure balanced meals are top-of-mind. 
Another tip for promoting balanced meals is sitting down with your loved one to set up a meal plan that can help endorse a healthy lifestyle. Developing a routine with them can help shift the focus from only getting necessary servings of fruits and vegetables to being more nutrition-oriented when choosing their daily meals. 
Also, planning weekly grocery shopping trips with your loved one ensures healthy items are going in the basket. Besides, this is a great way to spend more time with each other in a new setting. Cooking well-balanced meals will help your loved one feel their best. Some foods to consider when purchasing groceries include:
Lean Meats (salmon, turkey, chicken, etc.)

Fruits and Vegetables (bell peppers, onions, bananas, cantaloupe, etc.)

Whole Grains (oatmeal, brown rice, quinoa, etc.)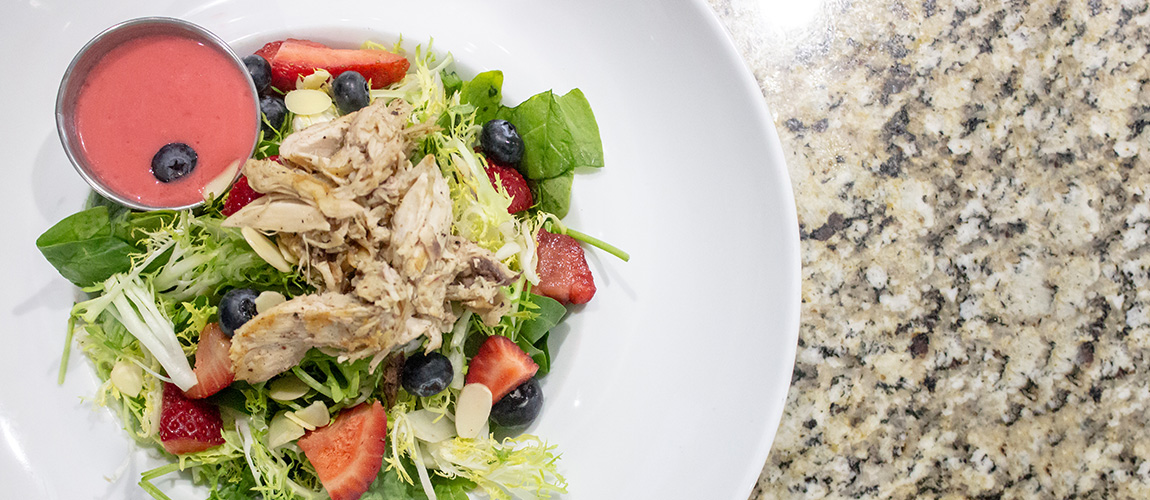 Try New Recipes
Another opportunity to connect with your loved one while advocating for a healthy diet is to set up a weekly cooking night. You and your parent(s) could recreate old family recipes or try something completely new.
Your new cooking adventures could also turn into meal prep time so that their meals are ready for the week. Meal prepping can seem like a daunting task for many, so meal prepping together can save your loved ones time and energy and encourage the switch to a healthier lifestyle. 
Use Resources
Healthy eating and nutrition are trending among all age groups, offering many options to consumers. Many of these might appeal to you or your loved one and are worth checking out. Here are some popular resources:
My Fitness Pal App

– This app allows users to track their meals and workouts easily.

Blue Apron

– This company delivers meal ingredients and instructions to your doorstep.

Choose MyPlate

– This website provides information and tips on healthy eating.
Independence Village also creates nutrition blogs as another resource that can help guide your loved one's nutrition journey. You can find them all here. 
It can also help to talk to your loved one's physician to see if they can provide additional resources that might help you outline a healthy, balanced diet.
We Prioritize Nutrition
Independence Village goes above and beyond to provide nutritious meals for its communities. Find out how we support our residents by contacting your local community today.