Healthy snacks are the key to leading a healthier lifestyle. The right snacks can help older adults get the calories and nutrients they need in small portions, providing boosts of energy throughout the day. 
Better snack food choices are the building blocks to more energy and longevity. That's why we're sharing our five best snacks for the elderly and an exclusive StoryPoint Group community recipe to help kickstart a healthier you. 
Why Healthy Snacks Are Important For Seniors
Eating correctly and making healthy choices are important for an active, fulfilling lifestyle. For seniors especially, a nutritious diet is one of the best ways to stay fit and energized throughout retirement. 
Good nutrition can help regulate blood pressure, and even has the potential to prevent diseases like diabetes and cancer. Better snacking habits can lead up to all the benefits of nutrition. 
Instead of making certain foods off limits, it's a better idea to focus on eating less unhealthy foods. These healthy snack ideas are all about making small changes in your daily life that can help you live longer and better. 
5 Of The Best Healthy Snacks
Some of our top healthy snacks for the elderly include: 
Hard-boiled eggs or egg salad

Peanut butter energy balls

Yogurt

Smoothies

Sweet potato brownies
1. Hard-Boiled Eggs Or Egg Salad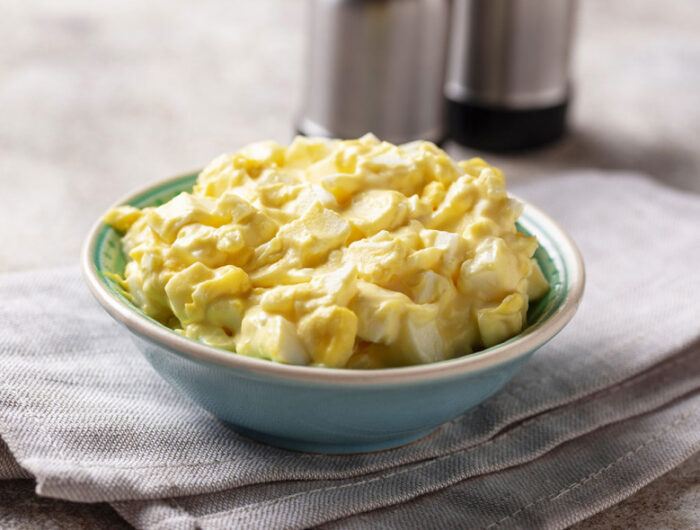 Image courtesy of www.diabetesfoodhub.org
If you're looking for a tasty midday snack, opt for eggs for a healthy, quick bite. Eggs are high in protein and help older adults build and maintain muscle strength, keeping you ready to move throughout the day. 
Egg salad is a healthy protein and it's easy to chew, so it's also a great soft snack for seniors. Another positive feature of egg salad is that it's a food that's great pureed or mashed. Pureed egg salad tastes the same, just with a smoother consistency. 
Serve this creamy egg salad (shown above!) on a bed of lettuce or on whole wheat bread for a delicious, healthy snack. 
Related: 6 Delicious Soft Snacks For The Elderly
2. Peanut Butter Energy Balls
These decadent peanut butter energy balls aren't just great protein-filled snacks for seniors – they're also a favorite in our StoryPoint Group communities! 
These energy bites are super easy to make and take less than 10 minutes. They're loaded with fiber and healthy fats to keep you full and motivated throughout the day. Best of all, you never have to turn on the oven.
Click here or the image blow to download our exclusive recipe!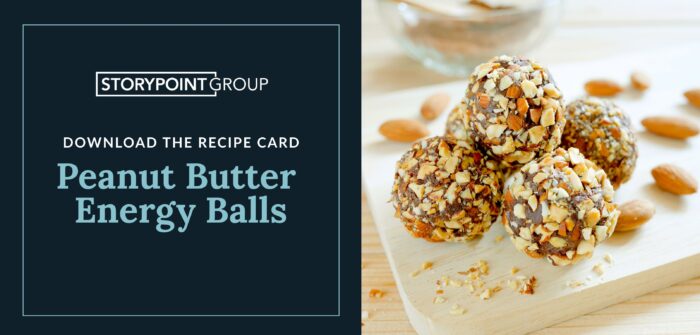 3. Smoothies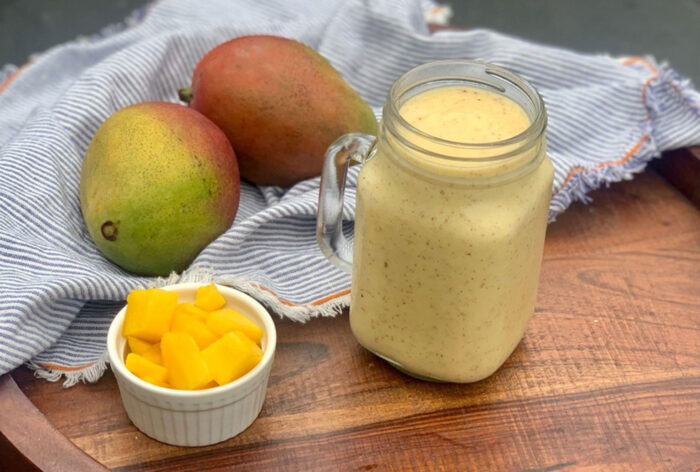 Image courtesy of seasons.com
Fruit smoothies can help older adults supplement their diet to reach their nutritional needs, with a delectable variety of flavors. 
Depending on your dietary needs and lifestyle, smoothies may be a good option to increase your vitamin intake. Plus, blended fresh fruit (and even frozen fruits) provide micronutrients and antioxidants, which adds up to a healthier, happier you.
With plenty of flavor combinations to choose from, smoothies are one snack that doesn't have to be boring. Try a tangy tropical or power-green smoothie, because the flavor combinations are up to you! 
Related: The Best Nutritional Drinks For Seniors
4. Plain Greek Yogurt And Fresh Berries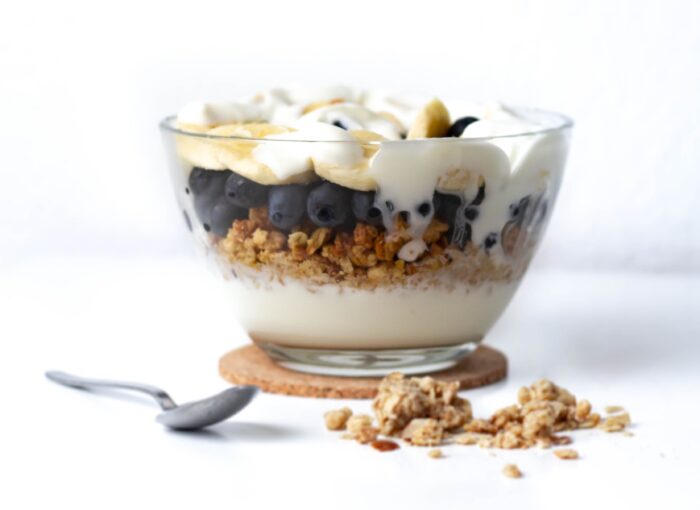 Why plain yogurt? Flavored yogurt from a grocery store is often loaded with added sugars and many contain artificial flavors. It's best to buy plain yogurt and add your own flavors, fresh fruits or added sweeteners. 
There are plenty of ways to make your store bought yogurt taste great, or you can even try making it at home.
5. Baked Sweet Potato Brownies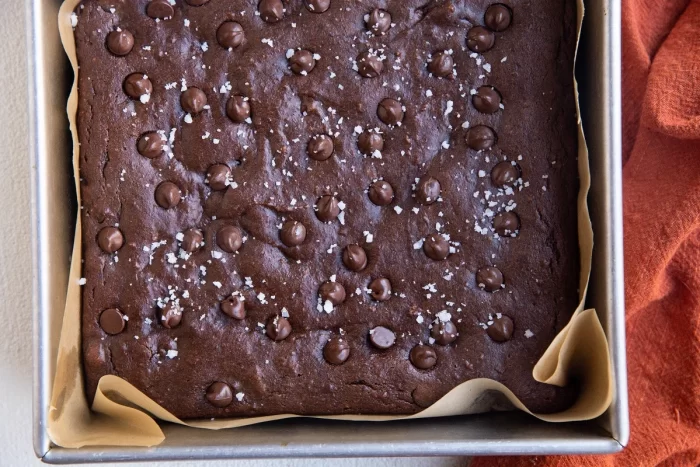 Recipe courtesy of the roastedroot.net 
When your sweet tooth demands dessert, sometimes it's ok to give in. If you find yourself craving a sweet snack, try a healthy version of your favorite dessert. 
From sweet potato brownies to kale cupcakes, or even a healthy version of edible cookie dough, you can turn a healthier version of a favorite dessert into your new favorite snack.
These heart-healthy, dairy-free sweet potato brownies shown above can help you fall back in love with snacking. If your diet allows, add some dark chocolate for extra richness. 
Decadent Dining In StoryPoint Group Communities
We all know that snacks taste best when they're shared with friends. Join us at one of our communities and share a snack. We'd love to get to know you.
If you're interested in senior living, experience the various dining (or snacking!) options in our StoryPoint Group communities. Find a community or call today to schedule a lunch or dinner tour on us at 1-844-275-9990.