A proper diet and a healthy lifestyle are important for people of all ages, and dietary fiber is a particularly important part of a balanced diet as you age. 
A fiber-rich diet can help you feel your best.  Ever feel sluggish or tired after a meal? Fiber helps prevent that by making you feel fuller quicker, which helps to prevent overeating.  
The Academy of Nutrition and Dietetics recommend that after age 50, men should consume 30 g of fiber a day, and women should consume 21 g a day. 
Here's why fiber is important for your diet, what foods are a good source of fiber, and steps you can take to incorporate healthy habits into your diet as you age. 
The Benefits Of Fiber
Fiber plays an important role in digestive health — plus, it helps to control blood sugar levels. If you aren't eating enough fiber, you're missing out on its many benefits, which include:
Fiber creates a sense of fullness after eating, which helps promote a healthy weight.

Adequate fiber intake can help lower "bad" cholesterol levels and potentially reduce the risk of other heart-related problems.

Fiber helps prevent constipation and plays a key role in digestion.
Ways To Add More Fiber To Your Diet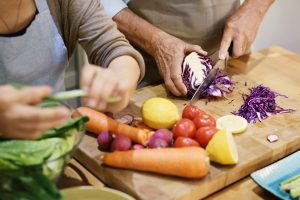 Fiber is found naturally in nutritious foods including produce, whole grains, nuts, seeds, and beans or lentils. Here are a few healthy swaps to up your fiber intake:
Breakfast: Choose steel-cut oats with nuts and berries instead of low fiber cereals. Avocado and grapefruit are other good sources of fiber.

Lunch: If you're making a sandwich, use whole-grain bread or a whole-grain tortilla. Remember to include some fresh vegetables as another source of fiber. Fiber-rich veggies include spinach, zucchini, broccoli, and brussel sprouts.

Dinner: Try using brown rice or whole-grain noodles, or make vegetable soup. 

Bonus: For a snack, opt for pistachios. Other options include apples, bananas or grapes.
Don't Forget Water
Remember: Drink plenty of water as you add more fiber to your diet.  Aim for eight glasses of water a day to help your body break down and digest fiber more easily. It's important to drink more water to avoid feelings of discomfort, constipation, cramping or nausea.  
Eat Right At StoryPoint
Our StoryPoint communities offer chef-prepared meals every day. Our gourmet food options are prepared with farm-fresh, local ingredients so you get the most out of every meal. To learn more about our dining options, or anything about StoryPoint, call us at 1-855-40-STORY. 
---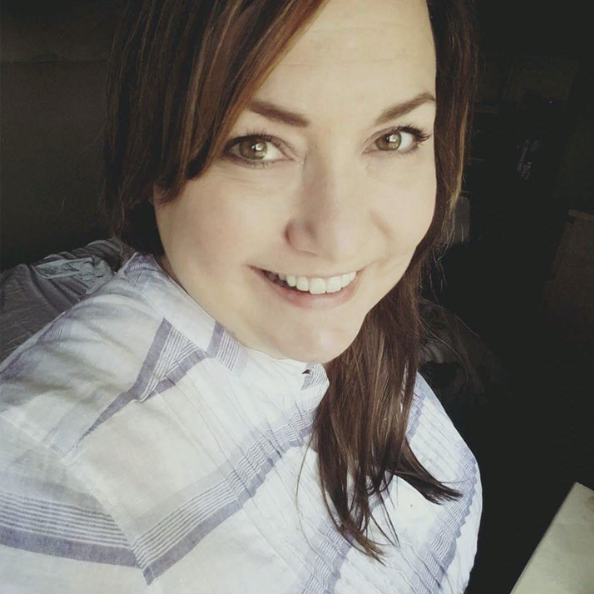 Kelley Cox, MS, RD, CSG is the director of Nutrition for Independence Village and StoryPoint. As part of the culinary team, Kelley ensures nutritional menu standards are met for all licensed neighborhoods and provides guidance to our chefs in developing healthy menu options for all residents.
Kelley holds a Bachelor of Science in dietetics and a Master of Science in human nutrition from Eastern Michigan University and has been a registered dietitian since 2010. She is a board-certified expert in gerontological nutrition.