While looking at adult living community options for your elderly family member, you may have come across the term assisted living. If you're asking yourself, "what is assisted living?" — we're here to help you answer this question and more.
Keep reading to learn more about assisted living and its benefits. We'll also compare it to other options to help you make an informed choice about your family member's future. Additionally, we'll explore the cost of assisted living and give you some expert tips to help you choose a community that fits your loved one's needs and preferences.
What Is Assisted Living?
As your family member ages, they may need more help than can be provided at home. What if there was a living arrangement that provided a perfect balance between caregiving and personal independence? Well, that's what assisted living does.
Assisted living is a community for seniors who value their freedom and autonomy, but require help with activities of daily living (ADLs), like housekeeping, meal preparation and medication management.
Benefits Of Assisted Living
It's not always obvious when your elderly loved one requires more help. If they're struggling with home-keeping tasks, experiencing feelings of isolation and loneliness, or having trouble managing their medication, it might be time to consider assisted living.
Here are some key benefits of assisted living:
Assistance with activities of daily living: Trained caregivers provide around-the-clock help with activities of daily living such as housekeeping, bathing and meal preparation to help your loved one get through their day.
Safety and security: Assisted living communities have added safety and security measures such as emergency alert systems to ensure the safety of residents.
Social interaction: Everything is more enjoyable with friends. Assisted living communities offer a variety of enjoyable group activities that encourage social interaction, helping residents to combat feelings of loneliness and isolation.
Access to health care: Although assisted living communities aren't designed for seniors with medical needs, trained medical staff are available around the clock.
Nutrition and dining: Your family member gets to enjoy nutritious and delicious meals and snacks without worrying about grocery shopping and meal preparation.
Transportation services: Most communities provide transportation services to residents. Even if they don't own a car or have difficulty driving, your family member can still get to the grocery store, pharmacy, the mall, doctor's appointments and more.
Assisted Living Compared To Other Living Options
When it comes to senior living, there are many options to choose from, depending on your family member's needs and preferences. Let's look at how some of them compare to assisted living:
Active Adult Communities
Active adult living, often called 55 plus living, is designed for independent seniors who are looking to get the most out of their retirement. Together, like-minded older adults try new hobbies, join clubs or social groups, and get involved in the surrounding community together.
Independent Living
Unlike assisted living, residents in independent living do not need assistance with ADLs. They are typically self-sufficient seniors who value an active lifestyle free of daily chores and the pressures of home upkeep.
Enhanced Living
Enhanced living is designed for those who would benefit from personalized support and care, while enjoying the residential setting and freedom of independent living. Your loved one will get all the benefits of independent living, along with affordable, custom service offerings that can be tailored to their specific needs.
Memory Care
Memory care communities are equipped with trained professionals who assist residents with memory impairments or memory related-illnesses like Alzheimer's and dementia.
Nursing Homes
Assisted living is a home-like environment. In contrast, nursing homes provide a medical setting and more on-site medical professionals to care for residents with complex medical needs.
Continuing Care Retirement Communities
Also known as CCRCs, continuing care communities provide a continuum of care to residents, enabling them to access different levels of care in the same community as their needs change.
Home Care
In assisted living communities, residents have 24/7 access to trained staff to assist them with activities of daily living. With home care, caregivers visit seniors and provide care as needed in their homes.
Aging In Place
While assisted living requires moving to new housing, aging in place allows seniors to remain in their homes while getting help from family or visiting caregivers. Aging in place requires making necessary modifications to seniors' existing homes to accommodate their changing needs.
Respite Care
Unlike assisted living for seniors, which is designed for long-term stays, respite care offers short-term stays to seniors who need specialized medical assistance. Residents are discharged to go home after recovery.

Understanding The Cost Of Assisted Living
Understanding the cost of assisted living helps you plan for your loved one's care. While most communities have an all-inclusive, flat rate fee, some charge à la carte, meaning you'll only pay for what your family member needs.
In the latter case, the cost is typically structured into three parts:
The community charges a base fee (take this as the "rent" for the housing).
You'll also pay for care services. The amount will depend on the level of assistance they need.
Ancillary services may also be charged separately if your family member needs medical support while in assisted living.
Does Insurance Cover Assisted Living?
Most private health insurance policies will not cover assisted living costs, but long-term care insurance (LTCI) does. Please note that coverage amounts vary between LTCI policies, and some policies will require the holder to need assistance with at least two activities of daily living (ADLs) to qualify.
Please review your policy with your assisted living community to find out what it covers.
Does Medicare Cover Assisted Living?
A common misconception among seniors and caregivers is that Medicare will help cover their assisted living costs. Please note that Medicare will not cover assisted living costs. It only covers medically necessary services.
Does Medicaid Cover Assisted Living?
Each state has its Medicaid eligibility and coverage regulations, so there can be variations depending on your location. In most states, Medicaid will cover caregiver assistance and medical expenses in assisted living, but you'll likely have to pay for accommodation and boarding fees out of pocket.
What Is The Average Cost Of Assisted Living?
Assisted living costs vary widely depending on location and how much assistance your loved one needs. Genworth's 2021 Cost of Care Survey places the national media cost in the U.S. at around $4,300 monthly.
This is the national average, and prices can fluctuate dramatically between states. Fees typically include three meals a day, assistance with activities of daily living and access to the community's services and amenities.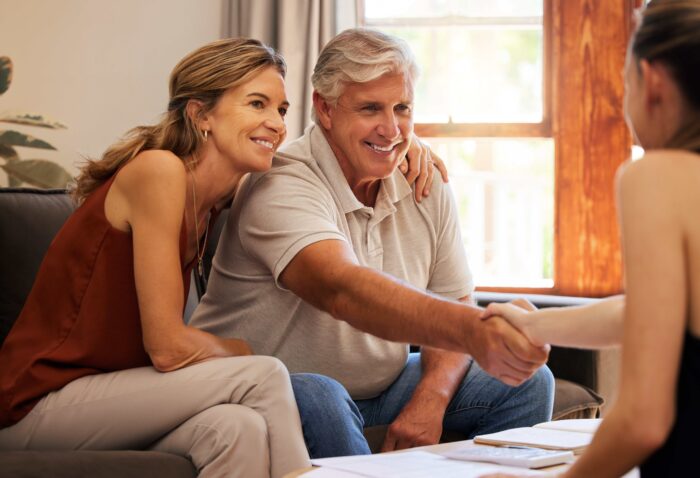 How To Choose An Assisted Living Community
Selecting an assisted living community requires careful consideration of your loved one's situation to ensure they'll be in a supportive environment that aligns with their needs. Here are some steps to help you choose the right community for them:
Assess their needs: Define their needs, including assistance with activities of daily living, housing preferences and medical conditions.
Set a budget: Set a financial budget depending on available resources.
Research options: Use online resources and referrals to compile a list of potential options.
Visit and tour communities: Schedule site visits and tour the communities to get a feel of the atmosphere. If possible, interact with residents and get their feedback.
Review paperwork: Carefully review the policies and pricing structures to find a community that falls within your budget.
Make a decision: After considering your family member's needs and budget, visiting the communities and reviewing the paperwork, pick the community that feels like home to your loved one.
Questions To Ask When Considering Assisted Living
Asking relevant questions will help you narrow your search and find the perfect assisted living community. Here are a few questions you can ask:
What level of training has your staff completed?
What safety features do you have?
Do you have on-site medical professionals?
What housing and floor plan options are available?
What type of dining services are available?
What amenities and social activities do you offer?
Do you allow senior couples to move in together?
Please note that this list of questions is not exhaustive. Depending on your family member's unique needs and concerns, you can ask fewer or more questions.
Let StoryPoint Group Be Your Guide
At StoryPoint Group, we understand that transitioning your loved one into a senior community can be an emotional journey — that's why we're here to support you.
If you think a family member or loved one could use additional help, give us a call today at 1-844-275-9990 or schedule a tour with your nearest community.