Retirement gives you the time to live your ideal lifestyle, and for many seniors, it's the perfect time to get out and see the world. The only problem is this: traveling requires prep work. How can you get the most out of your vacation? Where do you start?
We've listed five of our favorite senior vacation ideas below with some of the best vacation spots for seniors with limited mobility. If you're looking to explore the country, or simply want to travel but don't know where to begin, use this list as a starting point to embrace your next adventure.
The Best Senior Vacation Ideas
Travel should be meaningful. It gives us a chance to explore our passions and spend time with our loved ones. When planning your next vacation, think about what vacation ideas excite or inspire you.
Are you interested in lying on a beach, a serene walk through a botanical garden, or have you always wanted to explore a certain museum? This list of senior vacation ideas can help you plan your next getaway.
A Day Trip: Perfect For Seniors With Limited Mobility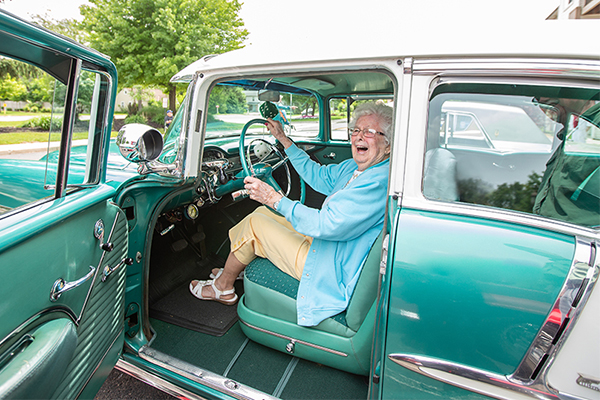 For seniors with limited mobility, long vacations may seem daunting. A day trip could be the perfect quick getaway. Here's a few quick tips on how you can plan the perfect day trip.
Research what's around you. Certain cities are more suited to those with limited mobility. Do a little bit of research to find the most accommodating places and find lesser known attractions. 
Pick a trip "theme." Think about the "why," your purpose for traveling. Maybe it's finding the best creamery in your state or exploring local history museums. Whatever the theme, stick to one or two to avoid a watered down itinerary. 
Keep it local. ​​Small towns are full of hidden gems. Check out wine tasting events or live shows in local parks within a few hours of your location. There are plenty of resources to find local events, but start with checking out your town's website homepage for an event calendar.
Senior Citizen Group Tours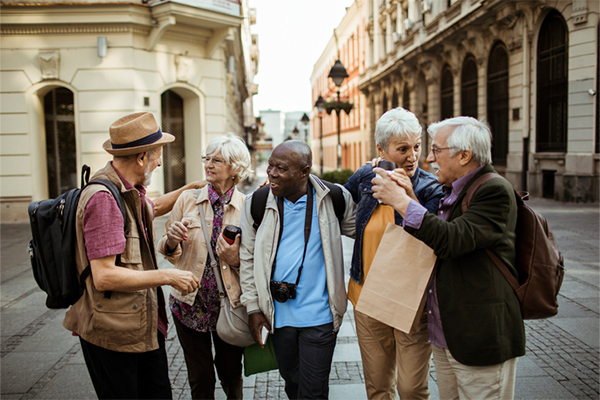 If you're someone that loves to learn, consider a senior group tour. You'll get to explore a new place and travel with like-minded people, allowing you to engage with people that share your passions. Plus taking part in shared, enriching experiences is a great way to make new life-long friends.
No matter what motivates you – whether it's exploring unfamiliar surroundings or sharing meaningful experiences with friends and loved ones – there's an ideal trip for you. Here's a few resources to help you find your next tour:
Road Scholar is a travel site that offers educational tours specifically for older adults. Participants are typically over age 50 and you can search for tours by interest. The best part: you're able to search for events designed for you to bring a family member or grandchild. With everything from broadway tours to exploring the history of trains with your grandchild, you're sure to find something that piques your interest.
AARP offers a number of vacation packages for older adults. AARP can be especially helpful if you already have an idea of what you'd like to do for a vacation, and are looking for deals for seniors on hotel stays or travel expenses.
YMT Vacations is another travel company that caters specifically to older adults. With a focus on convenient, all-inclusive trips, YMT's offerings include educational guided tours and cruises in the U.S., Hawaii, Alaska, Europe, Asia and more.
A Cruise Or Boat Tour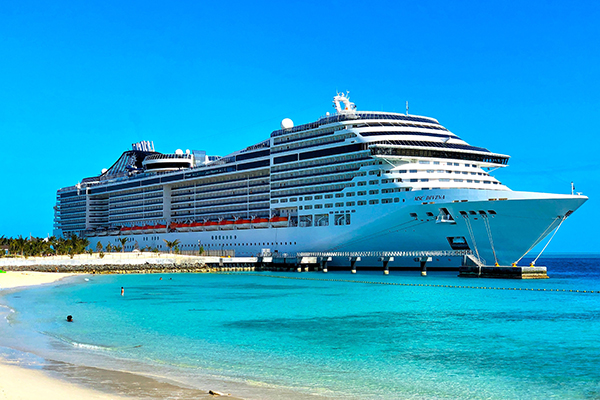 If walking around a city or trail all day doesn't sound appealing to you, cruise ships offer an opportunity for you to explore new places while also enjoying a cruise ships' all-inclusive lifestyle. Here are just a few perks associated with cruises:
Relaxing travel between multiple destinations.
They're family-friendly.
Variety of food and dining options.
Onboard activities and amenities.
A cruise is one of the easiest ways to take a vacation without too much physical exertion, which makes them a great choice for many senior citizens.There are plenty of options when it comes to the best cruises for seniors, but you should consider choosing one that accommodates your activity level and fits into your vision of an ideal vacation. Thankfully, there are plenty of cruise lines that accommodate mobility issues.
A Food Road Trip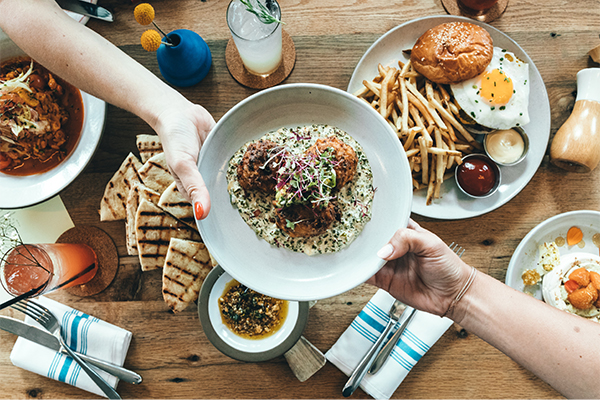 Vacations are all about indulgence, and one of the best ways to indulge on a trip is through trying new cuisine. A food road trip makes travel alluring with the chance to taste local delicacies. Road trips are also one of the easiest ways for people with limited mobility to travel, and with some planning and preparation, accessible road trips can be truly amazing! If you've never thought about folding some food destinations into your travel plan, now is the time. 

Think about what foods you'd be willing to travel for. What about a Chicago pizza tour or a barbeque road trip? Here are a couple ideas for your next food adventure:
Travel based on your absolute favorite food. If you're in love with  Philly cheese steak, why not travel to where it originated? You'll be able to taste test the best of what you love. 
Visit the most iconic food destinations to see what all the hype is about. If you don't know where to start, check out the places other foodies think are the best. If you're someone that loves food but is indecisive on what to eat, check Yelp reviews or other review sites like TripAdvisor for the best restaurants. 
Customize your own food tour– from hitting all the stops on a self-curated Wisconsin cheese tour or going to just a few New Hampshire ice cream destinations – you're sure to be satisfied with a trip you've designed.
Visit All 50 States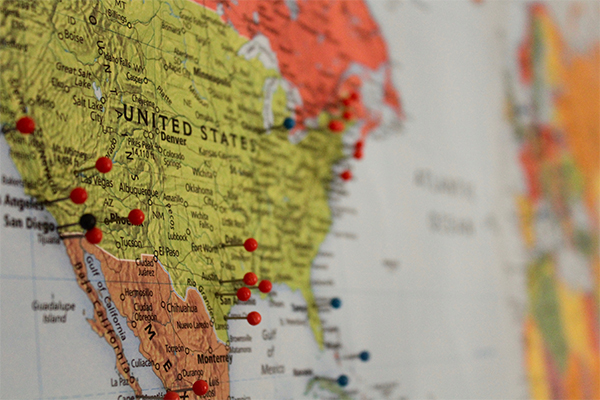 If you're someone that really likes to "conquer the vacation," visiting all 50 states is the ultimate vacation checklist. Whether you're someone that wants to explore the country's natural splendor or indulge in unique regional dishes, the United States has it all.

How do we know that this is a great vacation idea? Because we've experienced it! When one of our residents said she was only one state away from her goal of visiting all 50 states, the team at StoryPoint Chesterton knew exactly what to do. We made Audrey's big dream of visiting all 50 states come true.
How StoryPoint Helped A Resident Visit All 50 States
The only state Audrey had not seen was Maine. So we, StoryPoint Senior Living, packed her bags and flew her to Maine!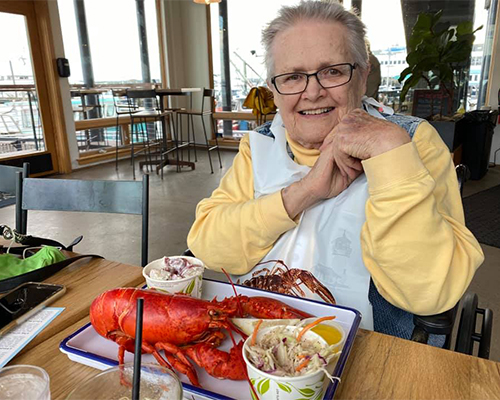 It was a magical moment for Audrey and the team to share. Read the full story and watch our video documenting the trip here.
Make StoryPoint The Next Stop In Your Life Journey
Many of our StoryPoint communities are located next to major cities, making them the perfect place to arrange an exciting adventure close to home. If you or your loved one want to learn more about your local StoryPoint community, reach out to one of our Community Specialists or find a community near you. With over 40 years of experience, our care team puts seniors and their families first. Call 1-855-407-8679 to learn more and schedule a tour.