After years of working hard, retirement is a rewarding time to do what you want, on your own terms. No more worrying about a busy schedule or stressful projects, you have the time to accomplish things you enjoy outside of your professional career! But with all the time in the world, what should you do first?
We've identified how you can find the best retirement activities specifically for you. Use our guide on the best types of things to do in retirement and start living life to the fullest!
How to Find The Best Retirement Activities For You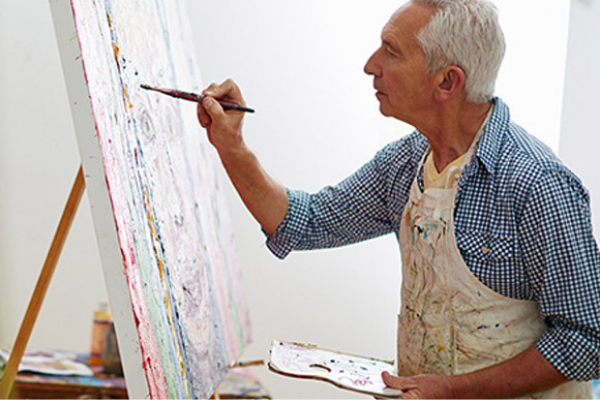 If you haven't already, take time to think about what truly makes you happy. Your passions should be the compass that guides the things you do in retirement. Use our steps below to start brainstorming the best retirement activities for you during the next phase of your journey!
Prioritize Your Hobbies
Is there a hobby you raced to get home to after a long day at work? Think reading, writing, gardening – or anything that brought you joy outside of work. Now is the time for that hobby to get your focus full-time. This is a great way to have fun in retirement while also making friends. Some activities in retirement to look into could be: 
Painting
Reading
Writing
Theater 
Cooking
Fitness
Try writing a list and prioritizing your favorite past times. These hobbies can be done on your own or with a group, whatever works best for you. If you enjoy reading, consider finding a local book club. Or maybe some of these hobbies are passions that you never got a chance to explore – it's never too late to take lessons to learn something new.
Find the Best Types of Activities That Appeal to You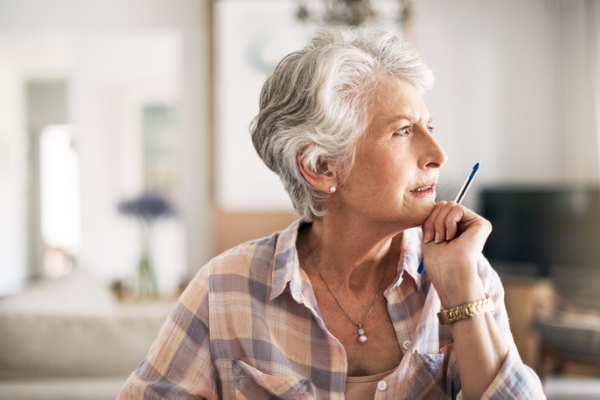 The key to finding the best type of retirement activities for you is combining your hobbies and activity level. Are you more active or laid back? Does the thought of doing a workout class make you excited, or does staying at home watching a new movie seem more your speed?

Once you prioritize your hobbies, create an actionable plan based on your favorite activities and physical ability. If you want to travel but going out of the country is too much, try a road trip. Love being outside but walking sounds dull? Do some research on gardening.

It's ok to need some help – many of us aren't sure what one thing makes us happy. We've identified a wide range of things to do in retirement that can help keep you physically active and engaged. Check out our list below for activities that appeal to your personality type.
1. Retirement Activities For Those That Like Volunteering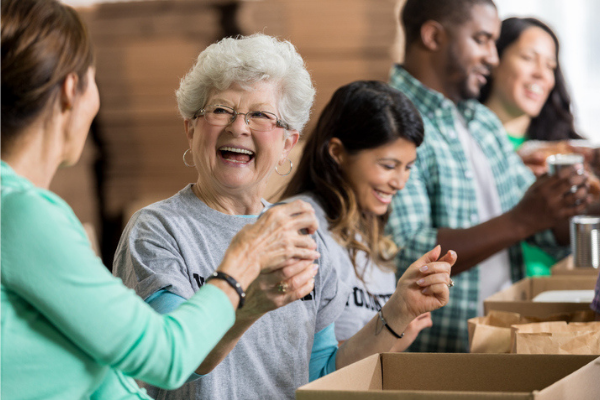 If you're still passionate about your industry and want to share knowledge: consider volunteering, teaching or mentoring. Use your expertise to become a mentor for the next generation. Be proud of the work you've accomplished and you can share this wealth of knowledge with others. 
Some ways to volunteer are:
Volunteer at a local or national park.
Become a foster grandparent.
Lend a hand at your local library.
Run, walk or cycle for a good cause.
Volunteer virtually.
Organize your own bakesale or fundraiser.
Volunteering or teaching opportunities like this can help you find your purpose in retirement. Take some time to research local or worldwide organizations that you can aid to make a positive impact. See an example of volunteering at Independence Village below.
Independence Village Residents Volunteer at a Local Elementary School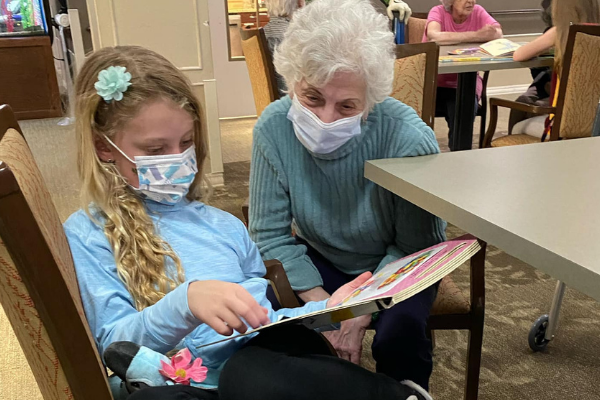 Residents at Independence Village of Avon Lake look forward to their monthly reading and game nights with a local elementary school. During these events, residents volunteer their time to help students learn to read and share their wisdom. It's a great opportunity for our residents to help students hone their reading skills – and it's something you can do too!
2. The Best Fitness Retirement Activities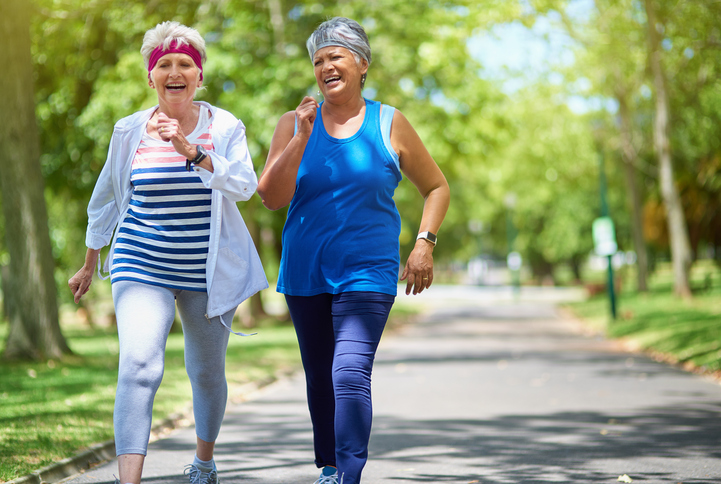 Balancing fitness with a full-time job is hard work. Now that you have the free time to focus on fitness, try to incorporate some fun, simple exercises into your daily life. When retiring from a consistent work schedule, some worry about losing the routine. Creating a workout schedule can provide the structure to your day that you're looking for. 
Some fitness activities in retirement to try are: 
Daily walks.
Biking outdoors or on a stationary machine.
Yoga or low-impact workouts.
Swimming or water aerobics.
Zumba or other structured classes.
Weightlifting.
3. The Best Travel Retirement Activities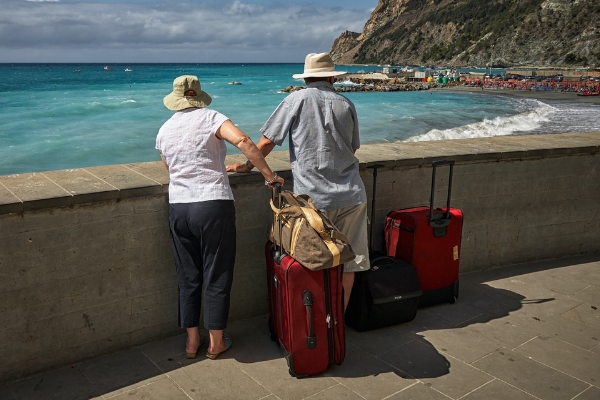 No need to ration your paid time off, retirement gives you the freedom to travel as often as you'd like. Break out the bucket list and take a look at the destinations you hoped to visit one day. Even if they aren't written down, there must be at least one place you have dreamed of taking a trip to. Here are some trip ideas to help you get started: 
A day trip.
Senior citizen group tours.
A cruise or boat tour.
A food road trip.
Visit a neighboring state.
If you're looking to relax on the beach, find a tropical paradise. If you're a history buff, consider a spot with rich historical value. If you're feeling adventurous, pick a place with plenty of excursions. When planning a trip, you are sure to find something that aligns with your interests and desires – the world is your oyster!
4. Retirement Activities You Can Do With Friends And Family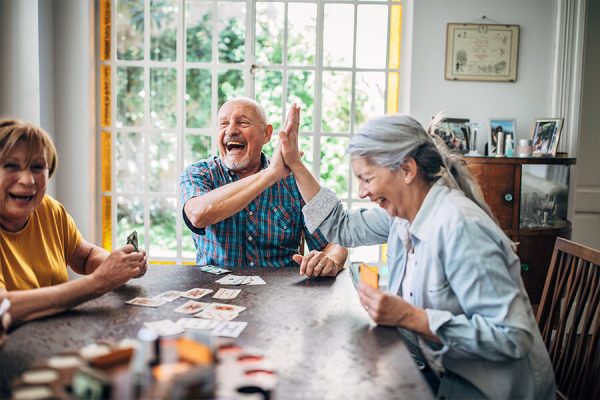 One perk of retirement is fewer scheduling conflicts. No need to prioritize busy work schedules above time with friends and family, especially those out of state. Retirement gives you the free time to be there for your loved ones more than ever. Some ideas of things to do in retirement with friends or family include:
Playing cards or board games.
Planning golf outings.
Joining a bowling league.
Signing up for dance lessons.
When coordinating plans, aim to make them recurring. For example, joining a bowling league rather than one night out bowling can ensure that you keep in touch while also providing a routine to provide structure in your retirement.
5. The Top Retirement Activities For Seniors that Want to Relax and Unwind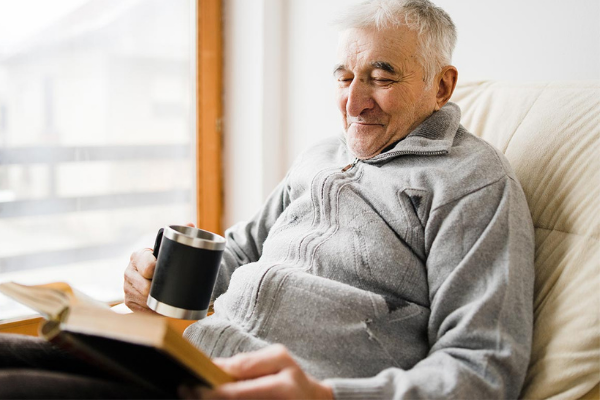 When you think of activities in retirement, most people's minds go directly to the big ones – traveling, volunteering, starting a fitness class. Relaxing activities like catching up on shows or doing a puzzle can be overlooked.
Every day doesn't have to be planned, some days are just made for catching up on the relaxation you missed during the hustle and bustle of your career. If that sounds more like your speed, here are a few activities that will probably appeal to you:
Read.
Do a puzzle.
Play a fun brain game.
Practice yoga or meditation. 
Become a film critic. 
Bonding over a shared entertainment interest is another way to keep in touch with family and friends! If you're unsure where to start, reach out to them for any suggestions or browse online to see what's trending. 
Find Fun In Retirement At Independence Village
At Independence Village, we are 100% resident-focused. That means we get to know our residents in order to create an enjoyable and meaningful experience for them. Our community events and various amenities and features can help residents prioritize their hobbies while having fun and feeling fulfilled in their retirement. To learn more about our community's resident-focused approach, call 1-844-403-6569 to learn more. Or find a community near you and schedule a tour.