When your parents were young, a gallon of gas cost 25 cents and the best show on tv was "I Love Lucy." Times have surely changed, and so have your parents. The role of "caregiver" is not always an easy one to step into, but with this caregiver's checklist for aging parents, you'll have a tool to navigate this new phase of life.
We understand that you want to keep your elderly parents healthy, safe and active for as long as possible. As a new caregiver, it can be overwhelming trying to keep track of what you should be aware of, but this checklist is here to help! 
Use our caring for aging parents checklist to help you stay organized as you create a plan for the path forward.
Safety Upgrades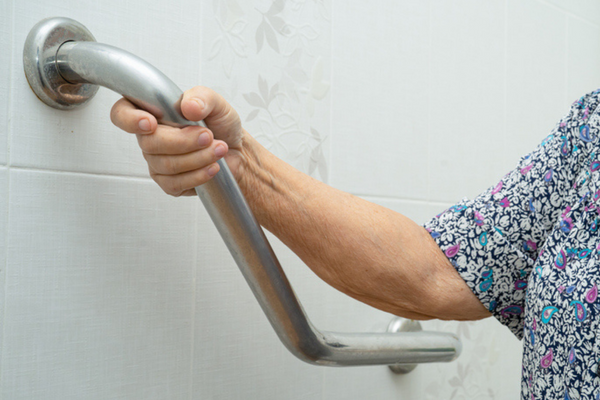 In our caring for aging parents checklist, safety is the top priority. Updating your loved one's living space will give you peace of mind knowing that your parents are in a comfortable, secure environment. Prioritize mobility and make sure there are minimal fall risks around your parent's home. Key home safety upgrades include:
Install railings and grab bars. These are helpful in the shower, near the toilet, on exterior steps, or anywhere that can assist your loved one. Bathroom upgrades can also include raised toilet seats and non-slip shower mats.  
Replace stairs with ramps. If exterior steps become too much, install a ramp to allow for easy access into the home without the danger of steps.
Declutter their space. Walkways should be wide and free of any clutter. Cords can be potential tripping hazards. Be sure to keep the walkways clear. 
Add lighting. Brighten spaces so your loved one can see where they're walking or any items they're looking for. 
Purchase a digital clock. Seniors may not be able to see as well as they used to. Large, digital clocks can help seniors navigate the time without squinting or misreading numbers. These clocks can also display the date and if it's morning or evening to avoid any confusion.
Schedule Activities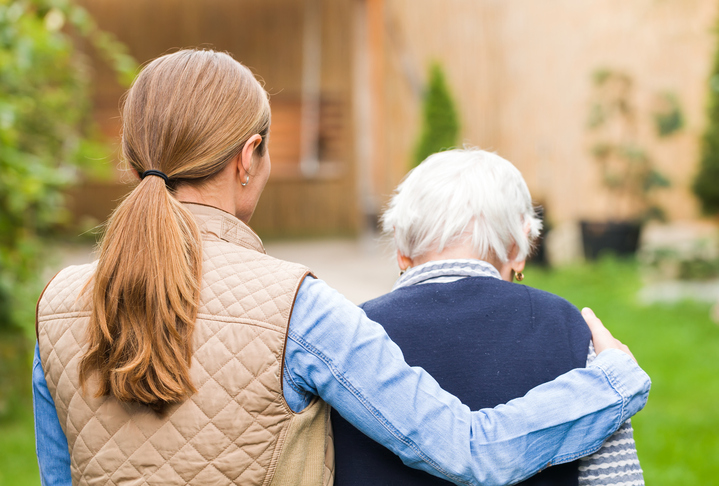 Managing a schedule of activities invigorates your aging parents and improves their overall well-being. Here are a few activities to keep your loved one active:
Try low-impact fitness classes. Regular exercise helps to improve balance, maintain energy levels and keep overall brain function sharp.
Attend community events. Social activities, like events at the local library, keep your aging parents socially engaged. Being out and about with people can help to combat loneliness, which can unfortunately be common for seniors, and boosts their happiness.  
Join a local club specific to their interests. An avid reader may join a book club while someone who loves crafts would enjoy a knitting club. Discover what clubs would interest your loved one and encourage them to join. 
By staying active, seniors can strengthen muscles and increase mobility while having fun.
Related: Making Friends In A New Environment
Monitor Medication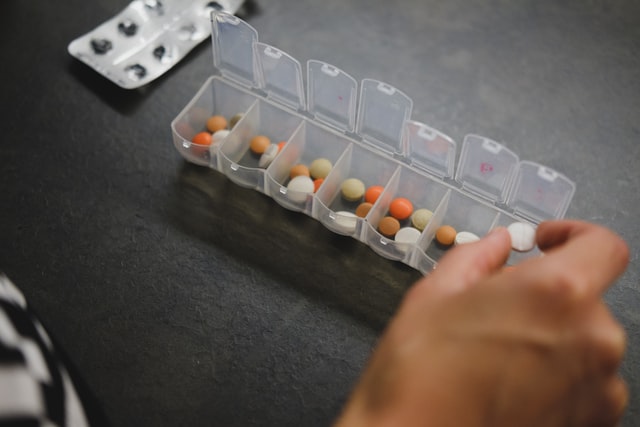 Older adults may need help with monitoring their medications. Reminders include:
Print or write out their medication schedule. Be sure to make note of each medication and what it does. It's important that the medication list and schedule are clear to understand for you and your loved one. 
Set alarms or timers to go off when it's time to take medication. If your loved one struggles to remember to take their medication, be sure to assist them or create reminders for them.
Clearly identify pill bottles with medication schedules. You can try color coding, using stickers or other visuals to match the bottle with its designated slot on the schedule. This way if a different family member or caregiver is assisting your loved one, the directions are clear and concise.
Find where your loved one stores their paperwork and take the time to sort and organize the documents for them. Creating a storage and labeling system can help you and your family in the long run when you need to quickly identify important files.
Organize Documents
Organize all your loved one's important documents so you know exactly where to locate them. It's important that documentation like legal, financial and medical documents are kept safe and easily accessible. You should:
Know the types of financial documents your parents have. Many seniors have a life insurance policy or a long-term care insurance policy, but not everyone does. Be sure to put important financial docs, like bank account information, in a place you remember. 
Secure medical documents. Insurance cards and health insurance policies should be organized and easily accessible. 
Know the location of legal documents. In case the need arises, you'll want to know the location of any legal papers like a property deed, vehicle title, power of attorney, ID and birth certificate.
Find where your loved one stores their paperwork and take the time to sort and organize the documents for them. Creating a storage and labeling system can help you and your family in the long run when you need to quickly identify important files. 
Determine the Best Care Option for Your Parents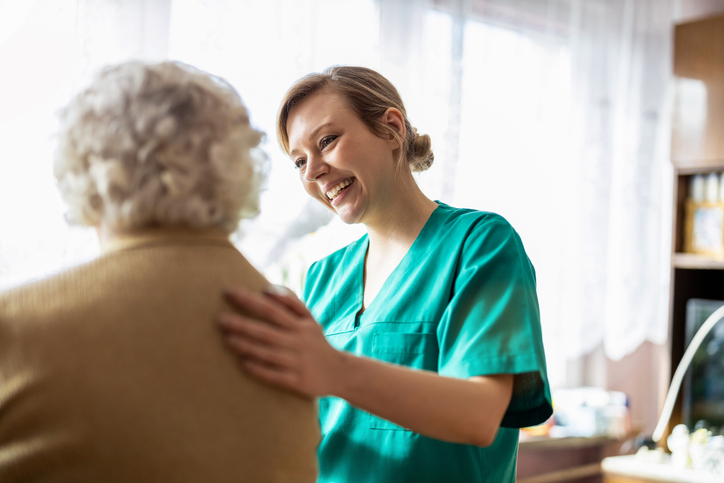 Your care plan will need to adapt as your parents' care needs change. If your elderly parents' care needs exceed the checklist items on our caring for aging checklist, seek out professional help. Here are some things to consider: 
Designate caregiving responsibilities with your family. Decide who will be responsible for which tasks. Many families find the best first step is to name a primary caregiver, even if one is not needed immediately.
Explore various care options. Try doing some research or reaching out to a professional to determine the level of care that your loved one needs. There are many great senior living options, so it's up to you to determine the option that best suits your elderly parent's level of care. 
Related: 4 Tips Caregivers Need To Know
At StoryPoint, We're Here For You
At StoryPoint, we provide a range of senior living options to allow your parents to have access to any services they may need, when they need it. We're here to not only check the boxes on this list, but to provide a safe living environment, enriching activities and more for your aging parents. 
For more information about our senior living communities, please contact us at 1-855-407-8679.