Wintertime brings to mind holidays, snow-covered trees and the comfort of a warm fireplace. However, winter also can bring an extra layer of hazards for seniors in the form of cold temperatures, ice, snow and wind. 
As a result, the risk of an accident for a senior is higher during this season. However, there are a number of safety precautions you can take to stay out of harm's way. Follow these senior safety tips for winter to protect yourself. 
Keep Yourself Warm
It's the number one winter rule: dress appropriately! Warm clothing prevents heat from escaping your body and protects you from the cold. Seniors without proper clothing are at higher risk for hypothermia and frostbite, according to the Centers for Disease Control and Prevention (CDC). 
Items that help keep you warm, like those listed below, are necessary safety items for seniors this winter, but it also goes beyond just the clothes you wear. Here are some of the best ways to stay warm during the winter:
Dress in layers to stay warm. 

Wear a hat and gloves when leaving the house.

Keep warm blankets accessible to you in your home and car. 

Invest in a heated blanket to provide additional warmth.

Make sure windows are tightly closed so cold drafts don't sneak in, and be sure to wrap any leaky windows.

Warm up with a hot beverage such as tea, coffee or hot chocolate. 

Stock up with firewood to keep your fireplace going.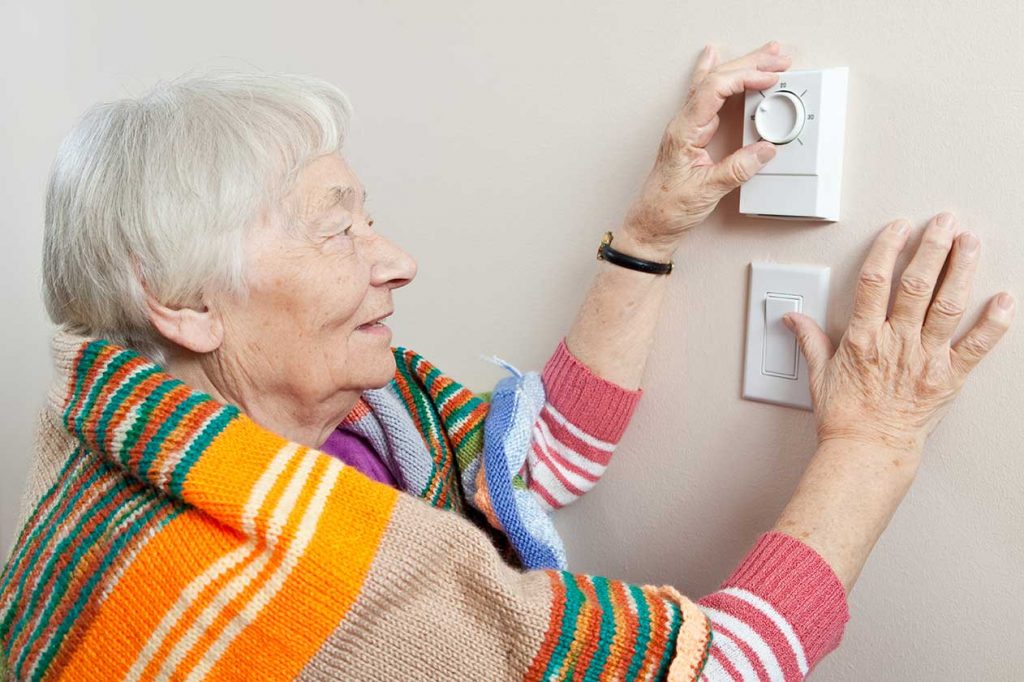 Avoid Slipping On Ice
Avoiding falls is vital for senior safety all year round but taking precautions during the icy, winter months is especially necessary. To avoid slips and falls, follow this list of senior safety tips for winter and handling ice.  
Ask a friend or family member, or hire someone to help clear your driveway and walkways of snow as soon as possible.
To avoid ice from forming, make sure your driveway is salted. Many snow removal companies provide this service. 
Avoid walking on icy sidewalks unless they are dry or salted. 
Wear shoes with traction.
If you use a cane, consider investing in additional safety items for seniors such as spike ice tips or rubber tips for added stability. 
Use a walker, which provides a larger footprint with additional points of contact with the ground, for increased balance.
When weather conditions are particularly bad, it's best to avoid walking outside altogether if possible. If you must go out, try to at least wait until someone has cleared and salted your driveway. It's also a good idea to have someone go with you, just in case you do happen to slip and fall.  
Watch The Forecasts 
Check the weather forecasts regularly so that you are not caught off-guard by any surprises. Be prepared for very cold weather, freezing precipitation and snowstorms. Being aware of the forecast predictions can help you plan your week, and identify which days are safest to venture out. Some ideas for helping seniors stay mindful of the weather include:
Make it a habit to check the weather every morning in order to plan ahead. Check your mobile phone's weather app each morning when you wake up or tune in to your local news broadcast.
Dress appropriately for the weather that day to avoid getting sick due to harsh temperatures.
Let the weather report help you determine whether or not you should be out on the roads. Decide which days are best to run errands and get groceries. Consider asking a loved one or hiring a service to do these things for you.
Smart technologies including Siri, Alexa or Google Home are good for helping seniors learn the weather report and road conditions when asked.
If possible, don't venture outside when it's dark. It is much safer to be out during the daytime, when you (and others) have better visibility. 
Stay Home As Much As Possible
During any inclement weather, the safest place to be is home. If it is necessary to leave, be sure to alert your family members, friends or neighbors. You may even want to consider asking one of them to drive or escort you to your destination safely. Here are some tips for living comfortably at home this winter:
Keep your home stocked with nonperishable food items. This will ensure you have something to eat when you are unable to make it to the store or sign up for grocery delivery services. 
Refill medications. Look into prescription delivery options to avoid having to drive to the pharmacy in dangerous conditions. 
Take your vitamins. During the winter, everyone tends to have decreased levels of vitamin D in their bodies due to lack of sunlight exposure. Speak with your doctor about which vitamins you may be deficient in and consider taking supplements.
Reschedule plans. If you are uncomfortable driving due to snow or ice on the roads, it's safer to stay put and go out another day.
Arrange transportation. For mandatory outings, come up with a transportation plan ahead of time to ensure you get there safely. Ask someone you know and trust to drive you or see if there's a local shuttle service available to pick you up. 
Related: Fall Prevention Strategies: A Room-by-room Guide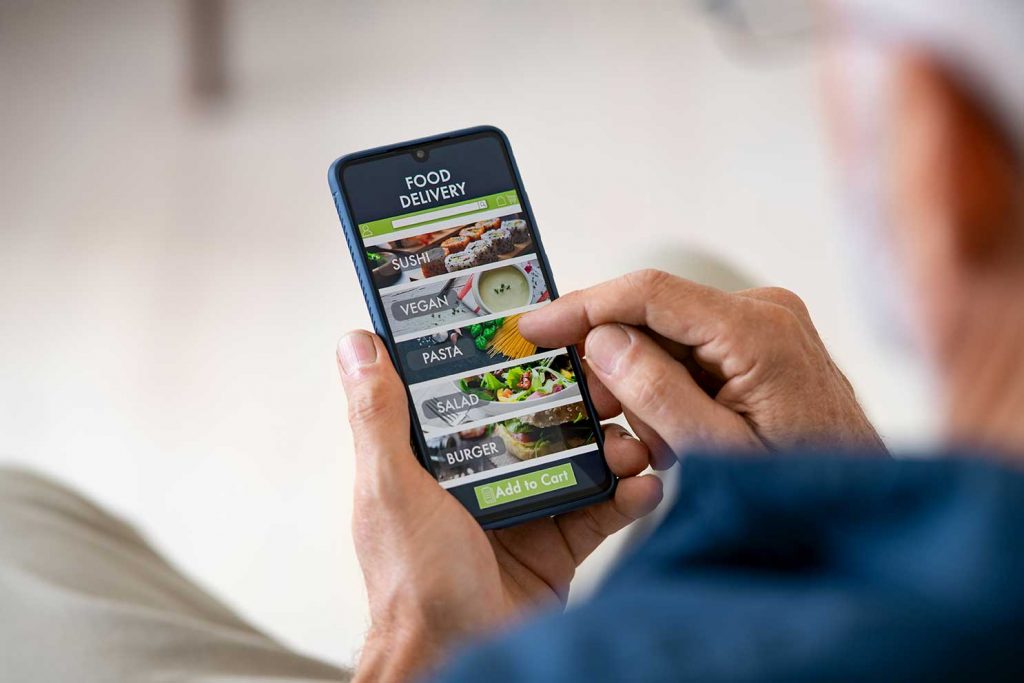 If leaving the house is necessary, make sure your car is prepped for the cold. Stock up with antifreeze, extra blankets and check that everything is working properly and no warning lights are on before driving away. Don't drive too fast, leave extra space between you and the cars around you, and always be aware of the other drivers nearby. 
Be Prepared For Power Outages
Winter often comes accompanied by strong winds and snowstorms, which can lead to power outages. Food, water, flashlights and batteries are helpful safety items for seniors to have readily available. Here are some ways you can be prepared for an outage: 
Stock your home with food, water and supplies.
Keep devices like your mobile phone charged up.
Have several flashlights or lanterns on hand, as well as plenty of batteries.
Consider installing a generator.
Although losing power may seem unlikely, it's a major inconvenience when it does happen and can be quite dangerous for seniors. Whether you lose power for a few hours or several days, preparing ahead of time will provide you peace of mind. 
Helping Seniors Stay Safe
At Independence Village, we understand the importance of senior safety, particularly during the winter months. Our staff works hard to provide a safe environment for seniors so they never have to worry. Find a community near you today.