Gift-giving is one of the many ways that we show our loved ones how much they mean to us. But what do you give someone who seems to have it all?
Gift ideas for older parents or grandparents can seem challenging on the surface, but there are many creative options to consider. Try choosing gifts and experiences that your loved one wouldn't normally get for themselves, or things that can make their lives easier.
Here are some gift recommendations to consider for your loved ones this holiday season:
Quality Time
Unique gift ideas for older parents or grandparents include an experience or outing. Whether it's a visit to their favorite restaurant or tickets to see their favorite team, gifts that include quality time with loved ones can be priceless.
Other examples of quality-time gifts for seniors include:
A visit with the grandkids.
An evening at their favorite restaurant.
Day trips to local area attractions.
A trip through the botanical gardens.
Tickets to a sporting event, play or concert.
Classes you can take together such as cooking or painting courses.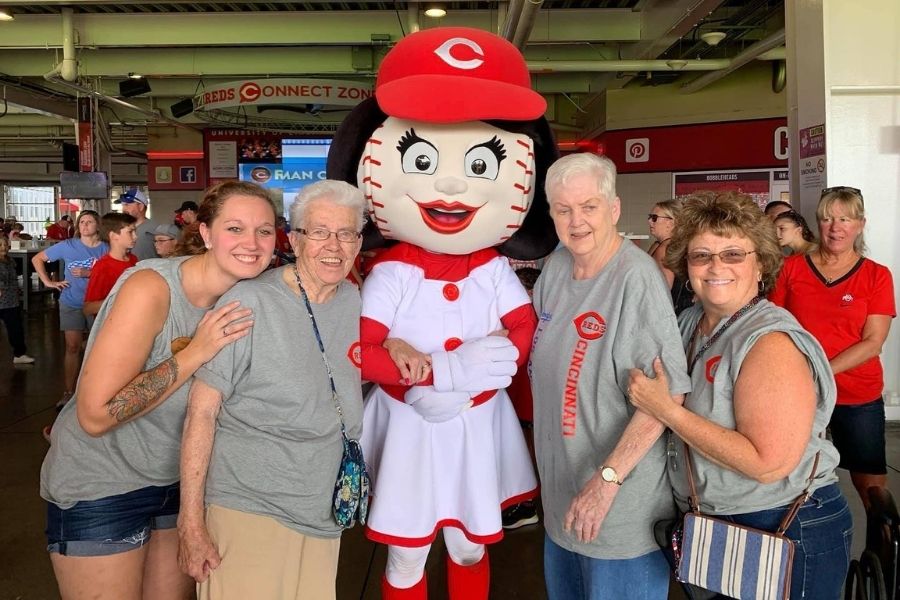 Comfort And Relaxation
Items that provide comfort and warmth are perfect for the cold winter months around the holidays, and therefore make popular gifts for seniors.
New bedding, cozy pajamas, warm slippers with non-slip soles and personalized blankets or quilts all make excellent gifts of comfort.
Another idea is to combine quality time with relaxation by planning a massage or spa day with your mom or grandmother. You could also gather some of their favorite drinks, snacks and personal items and create a personalized care package.
Related: Assembling The Perfect Care Package For Your Loved One
Activities And Hobbies
Do your parents have favorite hobbies? Maybe your dad lives for the golf course, or your mom loves to play cards with her friends. Whatever it is that they love to do — an excellent gift idea is to give them more opportunities to do these things.
Here are some entertaining gift ideas for older parents:
For garden enthusiasts – An indoor gardening kit.
For quilters – New fabric and sewing supplies.
For gamers – A chess set, book of card games or a board game.
For crafters – DIY crafting kits.
For golfers – An indoor putting green or a day out on the course.
For book or movie buffs – Subscription services to streaming movies or e-books.
For the chefs – New kitchenware or cookbooks.
Related: StoryPoint Senior Living's Favorite Holiday Cookie Recipes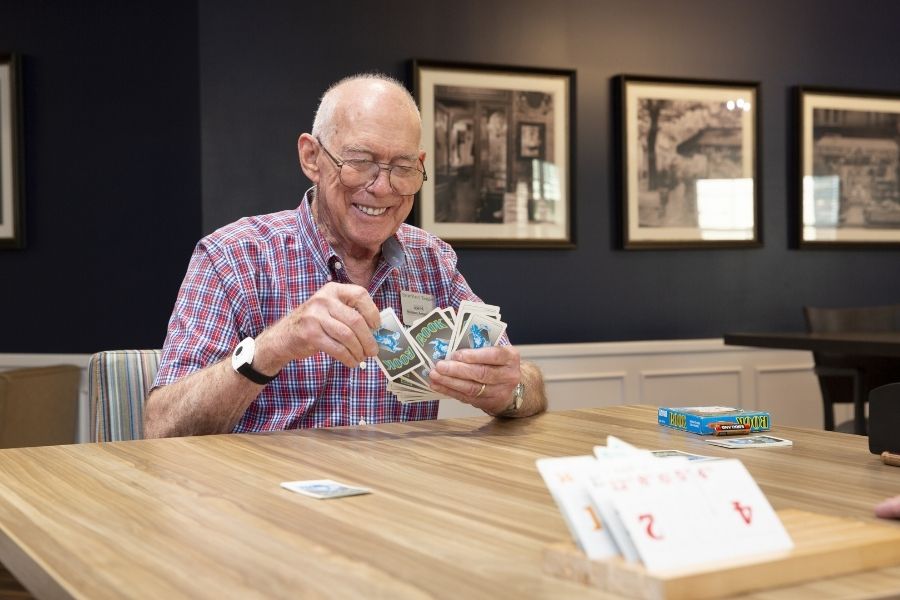 Sentiments From The Heart
When it comes to gift ideas for older parents or grandparents, handmade items that come from the heart can be popular options.
Grandparents often enjoy receiving artwork, crafts and cards made by their grandchildren, as these are items that can be cherished for years to come. Place the artwork in a decorative frame or have it printed on a customized mug, so that it can be used and enjoyed over and over again.
Another personalized gift idea is to add images of your loved one's friends and family to home objects like drink coasters, pillows, blankets and calendars. Are you artistic and crafty? Make your parent something handcrafted for their homes such as a wreath for their door featuring their favorite colors and flowers.
By creating something yourself or adding customized touches to everyday objects, you can turn an everyday gift into something extraordinary.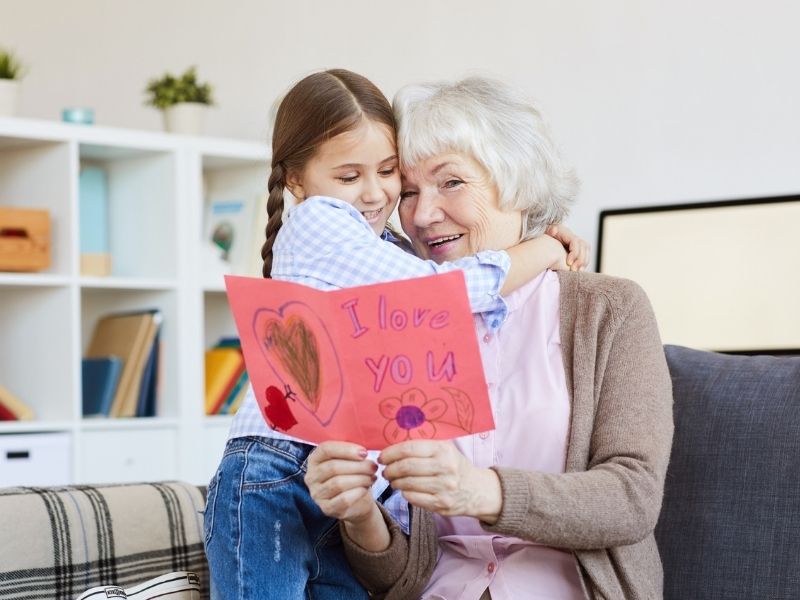 Gifts For Those In Memory Care
Do you have a parent or grandparent in memory care? Consider gifts that exercise the mind or that help stimulate memory.
Before choosing a gift for your loved one, take into account what stage of memory loss they are experiencing. In the early stages of Alzheimer's, a gift may not be much different from what you'd give your loved one before their diagnosis. In later stages of the disease, sensory stimulating gifts become more important, as they can be beneficial to your loved one.
For later stages of memory loss, consider these gift suggestions:
Time keepers such as a clock that clearly displays the time, day and month.
Decorative night lights that turn on automatically when it gets dark.
Music recordings of your loved one's favorite songs.
Photo books or digital frames depicting loved ones from that person's life labeled with names and other significant details.
Memory games or activities designed specifically for those suffering memory loss.
At StoryPoint, We're Here For Families Every Step Of The Way
Having the opportunity to care for our residents and their families is a gift that we cherish every day. For 40 years, StoryPoint has been honored to bring the absolute best experiences to those who call our communities home.

To learn more about senior living at StoryPoint, call and speak to a Community Specialist today at 1-855-407-8679.