When coordinating living arrangements for you or your loved one, safety needs to be top of mind. As we get older, risks may increase for falling, burns or other accidental mishaps. Whether you're planning for in-home care or a senior living community, there are safety precautions you can take to reduce hazards. 
Read our guide to safety proof a home for elderly residents. Start by examining each room, and we'll guide you with tips to consider for prioritizing safety. Implementing the following suggestions can help prevent injuries and maximize independence for you or your loved ones. 
Why Home Safety For Seniors Is Important
Home safety for seniors is essential to keep you or your loved one safe during day to day activities. With less mobility as we age, you must be aware of what tasks may present risks that weren't a concern before. 
Some seniors may take pride in doing things like cooking or cleaning. However, both activities come with safety risks to consider. Mixing certain cleaning products has the potential to produce poisons that are harmful. 
To avoid this, place large labels on products to ensure they are being used for the right purpose and get rid of unnecessary products that aren't essential. This tip can be helpful for both cooking and cleaning practices. You can create a safe space with the following tips on home safety for the elderly.
Essential Phone Numbers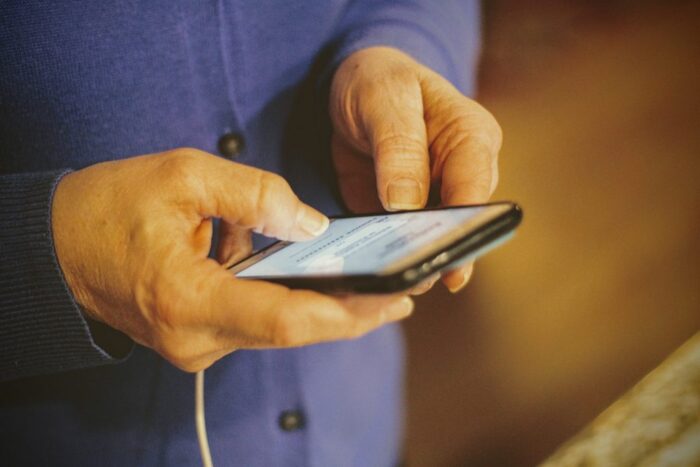 In case of an emergency, essential phone numbers should be easy to find. Save emergency contacts ahead of time so you're prepared. You can also provide printed versions for them in a large font which will be easier to read. Some contacts to include are:
911

Nearby Family

Neighbor

Healthcare Provider

Poison Control 
If you have an Alexa-enabled device, you can also set up emergency contacts through the communication settings. This can be helpful in a situation where accessing a phone isn't an option such as a fall or simply misplacing the device. With Alexa's Emergency Help feature, the phrase "Alexa, call for help" will dial your programmed emergency contact. 
Technology Assistance
Devices like Alexa can be a saving grace in emergency situations. You can also try Life Alert or similar technology that can call for an emergency when you or your loved one have fallen and are unable to reach the phone. Other devices that can be beneficial for elderly safety in the home include:
Medication Reminders

Automatic Pill Dispensers

GPS Tracking Devices

Senior-Friendly Cell Phones

Telehealth Services 
Technology has the ability to assist you and your loved one in various ways. Medication reminders, alarms or timers will notify them when it's time to do something in case they have forgotten or lost track of time. 
Taking advantage of technology can also allow for handling certain tasks in the safety of the home. For example, telehealth services offer virtual meetings with nurses and doctors to save a trip and any stress from arranging transportation. This feature also provides customer service, 24/7 emergency response services and advanced remote patient monitoring. 
Related: How Technology Is Changing Senior Living
Home Safety Guide
When safety-proofing the home, start with high traffic areas. Three common rooms to update include the bathroom, the living room and the kitchen. With falls, burns and poison being the leading cause of injuries in older adults, these rooms present the highest risks. Prevent danger with our home safety guide to promote elderly safety in the home.  
Bathroom
The bathroom is a room commonly frequented, so it's important it is easily accessible and free from hazards. To optimize the bathroom with safety features, try implementing the following:
Grab bars.

Install grab bars in the shower and near the toilet to lean on for support.
Non-slip mats.

Excess water from the shower or sink area can cause slips. Make sure to wipe up wet areas and also install non-slip mats or wear non-slip shoes. The flooring in the bathroom may be slippery for seniors. Place a rubber mat in the shower for additional protection. 
Shower chair.

Keeping a chair in the shower provides an option for seniors to sit down when they need a break from standing.
Raised toilet.

Installing a raised toilet seat can help seniors use the restroom easier. Standard toilet seats can be low to the ground and require extra work when standing.
Kitchen
The kitchen can quickly become cluttered with food, dishes and empty packaging. To keep this area safe, start by keeping it clutter free. Items in the kitchen that are used every day should be easy to reach. Avoid reaching for heavy pots and pans by keeping bulk items stored at waist level. Other things to consider include: 
Smoke detectors.

Keep smoke and carbon monoxide detectors up to date and with fresh batteries.
Auto appliances.

Purchase appliances that have the ability to automatically shut off after use. 
Loose clothing.

Avoid wearing loose clothing when cooking. The fabric can catch fire if dangling too close to the stove or other heating source.
Clean spills.

Prevent slips by cleaning spills as soon as they happen. 
For seniors experiencing memory loss, look into child-proof locks for the kitchen. It is helpful to lock up areas such as drawers with knives, cleaning supplies or medication. 
Related: Kitchen Safety For Seniors
Living Room
The living room is often the focal point of any home. If you or your loved one is spending a lot of time here, it must be free from safety hazards. Keep this room safe by simplifying the area and only keeping the furniture and decor that serves a purpose or brings you joy. Some safety tips for the living room include:
Install lights.

Make sure the room is well-lit so you can see where you are walking. Consider installing a night light in dark corners or where needed. 
Cover cords.

Avoiding having electrical cords run across walkways unless it's the only option. If that is the case, make sure to tape down the cords or cover them to prevent tripping. 
Clear walkway.

With the majority of safety hazards related to tripping, make sure to clear all walkways. Remove clutter or extra boxes to make sure walkways are wide and free from obstructions. If needed, try rearranging furniture to create more space for walking.
Remove rugs.

Area rugs are major tripping hazards and should be removed from the home.
Outdoor Safety
When it comes to the outside of the home, safety is just as important. Make sure the journey from the car to the inside of the home is safe, even if it's only a few steps. To prevent any outdoor hazards, consider the following tips:
Security system.

Protect the home with an up-to-date security system with a functioning alarm and camera features. 
Exterior handrails.

Any exterior staircase should be accompanied by handrails for extra support. These areas can include the front door, side door, garage door or patio. 
Clear walkways.

Free pathways from tripping hazards such as weeds, ice or uneven cobblestone. Keep up with maintenance on walkways to avoid accidents on the way to the mailbox, driveway or front door. 
Install lights.

If the exterior of the home is not well-lit, install lighting or motion detector lights to brighten areas to access the home.
Senior Home Care vs. Senior Living Communities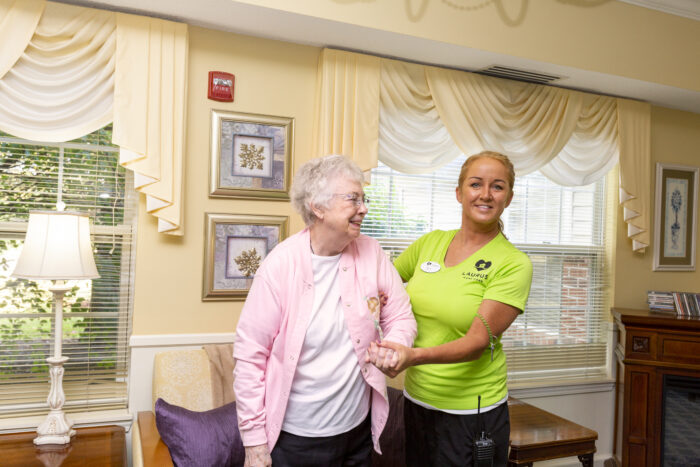 No matter where you or your loved one lives, safety will always be a top concern. With in-home care, it is up to you to install the necessary features to implement home safety for seniors. 
At senior living communities, all living options are well prepared for senior safety. Each room is designed to have open, wide walkways to get through easily. Additionally, security is also available at senior living communities. Some security measures include:
Security Alarm

Security Personnel

24-Hour Staff

Dedicated Visiting Hours

Fire Safety Plans

Maintenance-Free Living

Staff Background Checks
These safety and security features also can be implemented at home. If choosing in-home care, consider making these safety installations if they aren't in place already. 
Related: Senior Living Communities Vs. In-Home Care
Safety With StoryPoint Group
At every StoryPoint Group community, we prioritize our residents and their safety. Our apartments are designed with seniors in mind along with safety features such as grab bars, raised toilets and other support where it's needed. 
Our maintenance-free lifestyle allows our team to handle the chores, repairs and maintenance that could potentially lead to falls or other safety hazards. We are happy to take on the work to allow you the time to do what brings you joy. Learn more about the benefits of our community by contacting us at 1-844-275-9990 or by scheduling a tour.