Though the kitchen can bring families and friends together, it's important to keep kitchen safety top of mind. Whether you're creating a new recipe, hosting guests or cooking with your family during the holidays, the goal is to create happy memories and not hazardous ones. Many precautions can be taken to prevent risks and mishaps in the kitchen. Here are a few quick tips on kitchen safety for seniors:
Preventative Tips
Frequently check your smoke detectors and keep a spare set of batteries.
Keep a step stool handy to reach your smoke detectors or other kitchen items that may be out of reach.
When storing kitchen supplies, keep your heaviest items at waist level to avoid reaching overhead.
Have a fire extinguisher handy and keep an up to date fire escape plan.
To avoid fires, don't leave your cooking unattended, and be aware of what items are near your appliances.
Loose clothing, towels or other paper products can all be fire hazards. Remember to keep these types of items away from flames.
Reduce the use of extension cords in the kitchen.
Avoid shocks by keeping appliances away from water sources.
Remember to stir away from your body when handling boiling water, as this can prevent burns on the arms and hands.
If you do spill, clean it up immediately to avoid any risk of slips or falls.
Make sure your cooking area is well lit.
Keep up with cleaning out the fridge and pantry by routinely checking expiration dates.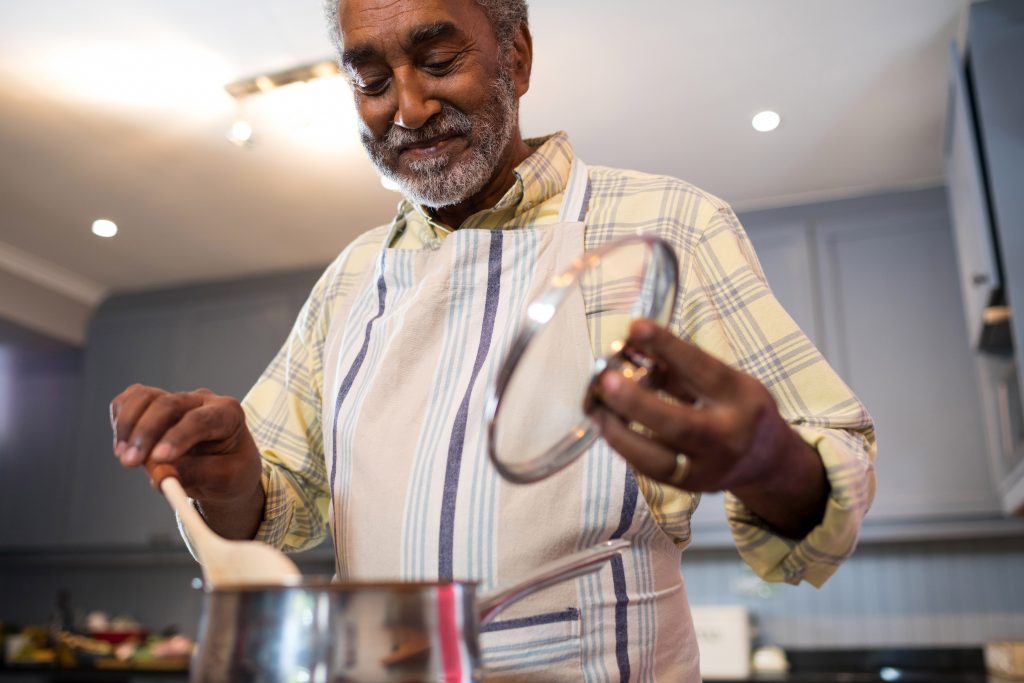 Helpful Kitchen Tools For Seniors
There are many new gadgets and kitchen tools that are available to seniors. For example, automatic plugs help prevent fires if you forget to turn off a kitchen device or appliances like the coffee maker or oven.
Another helpful kitchen tool for seniors is a food thermometer. As you age, foodborne illnesses become more dangerous. The best way to avoid getting sick is to be sure you are cooking meat to the proper temperature. If you're unsure what temperature certain meats are supposed to be cooked to, use this chart for a quick reference.
Another way to avoid foodborne illness is to store your leftovers correctly. This can be done by purchasing Tupperware containers that seal tightly and adequately.
Lastly, non-slip floor mats are essential to ensure your kitchen is safe. Slips can be common in the kitchen, so it's good to be prepared. Plus, non-slip floor mats can help absorb spills if they should occur.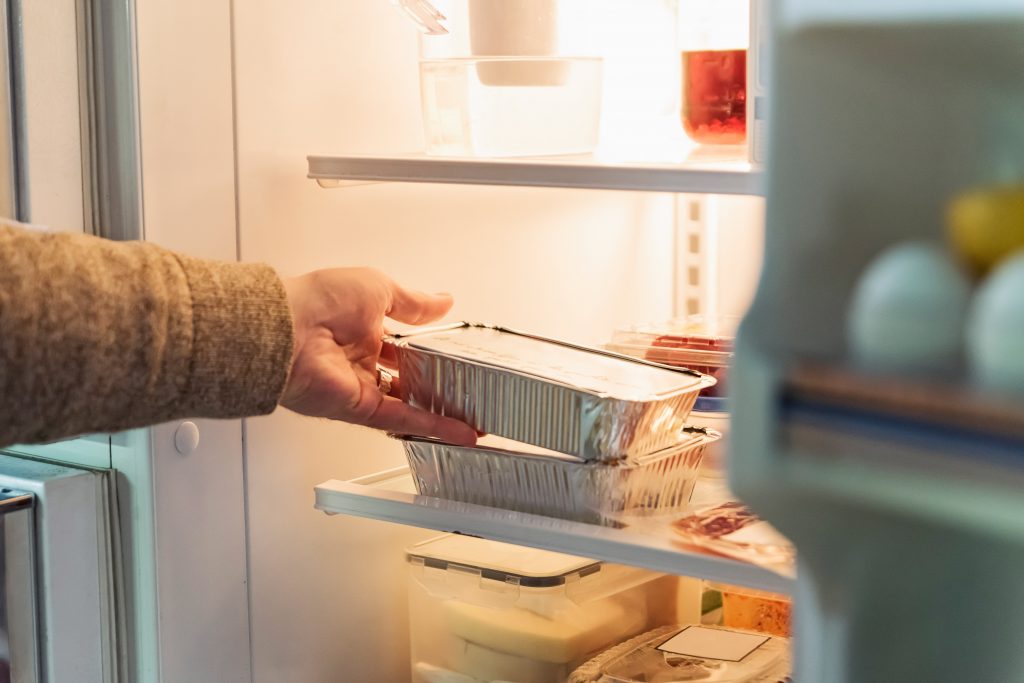 Clear The Clutter
It's important to keep surfaces in the kitchen clear. Not only is it sanitary, but in case of a fall, it is much more reliable to grab onto a clear, fixed surface rather than reaching for objects on the counter that could potentially cause more harm. To avoid this, stay organized and tidy.
When organizing your kitchen, remember to have a place or a container for everything. Steer clear of laying kitchen tools on the counter and place them back in their designated areas to help with organization. Plus, having a clear workspace to mix and prep your food can make a significant difference when preparing dinner.
Leave The Cooking To Us
Though cooking can be fun and memorable, sometimes you want to leave the cooking and kitchen safety to someone else. At Independence Village, we offer various homestyle meals that bring residents together each day for laughter and conversation. You can enjoy an old favorite or explore new flavors with our restaurant-style menu. See the type of meals our culinary team is busy preparing here.