Everyone could use a little support, and fortunately for older adults, there are caring organizations across the country designed to help you live life to the fullest!
When it comes to support for seniors, older adults can benefit from nonprofits in a number of ways — from assistance with access to nutritious food, support for veterans, finding the perfect pet and more.
If you're interested in organizations that help senior citizens, but aren't sure where to start, this is the guide for you. See our list of the top six organizations that help the elderly.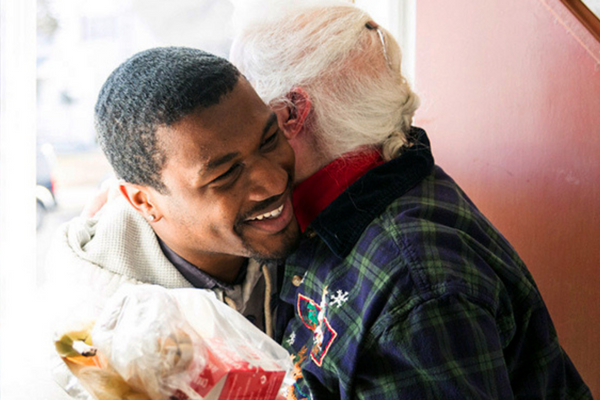 Image source: Meals on Wheels
1. Meals on Wheels America
With over 5,000 offices across the country, Meals on Wheels America provides nutritious meals to seniors nationwide. They actively help seniors who have a hard time leaving their homes or cooking for themselves, improving the health and quality of life of the seniors they serve. 
Their mission goes beyond ensuring older adults have access to healthy food. One of the nonprofit's main goals is to support seniors to extend their independence and health as they age. Meals on Wheels is serving love (and lunch!) directly to seniors across America.
2. AARP
AARP (the American Association of Retired Persons) empowers Americans over age fifty to live their best retirement. The nonprofit offers a paid membership in exchange for membership benefits ranging from exclusive senior discounts, health care options, insurance products and educational programs, just to name a few. 
AARP's website is also an excellent resource for news and information that's important to older adults like health care, caregiving resources, Social Security and more.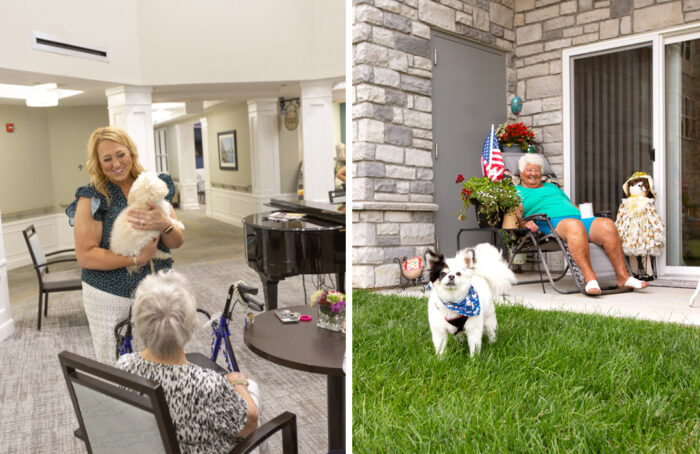 3. Pets For The Elderly Foundation
The Pets for the Elderly Foundation helps seniors find their perfect pet and combat loneliness by making pet adoption easier. The charity pays a portion of pet adoption fees for seniors — so both the elderly and their pets have a forever friend.
They also provide funding to help new senior pet owners pay for veterinarian services, food and any necessary surgeries for their new companions.
Related: The 6 Best Dogs for Seniors
4. Second Wind Dreams
The mission of Second Wind Dreams is simple — to change the perception of aging through the fulfillment of seniors. 
Second Wind Dreams fulfills the dreams of older adults who live in senior living communities, ranging from simple wishes to the wishes of a lifetime. Examples of fulfilled dreams include a cruise, a makeover with a photoshoot and even a trip or a ride in a fighter jet.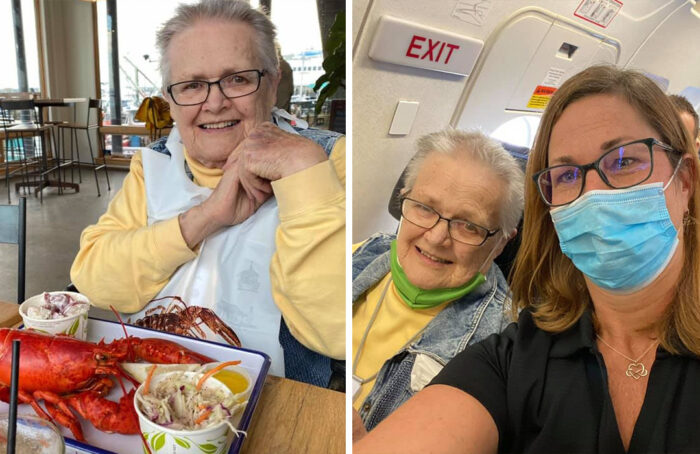 A StoryPoint Dream Come True
We love this idea because we're committed to making our residents' dreams come true! When one of our residents said she was only one state away from her goal of visiting all 50 states, the team at StoryPoint Chesterton knew exactly what to do. We made Audrey's big dream of visiting all 50 states come true with a trip to Maine.
Related: Online Learning for Seniors: The 6 Best Free Online Courses
6. Honor Flight
Honor Flight is a nonprofit that celebrates America's veterans by inviting them to share in a day of honor at our nation's memorials – giving them a hero's welcome every step of the way. 
With over 125 hubs across the country, they freely donate their time and talents to coordinate flights, bus trips, welcome home ceremonies and so much more. Their goal is to honor our nation's heroes with the trip of a lifetime, showing our veterans the appreciation and honor they deserve.
StoryPoint Troy Honors Community Veterans With Honor Flight
StoryPoint Troy had the honor of taking four of its veteran residents on Honor Flight. We were honored to engage these four veterans in an adventure unlike any they had experienced before. See the story here or watch the video below!
StoryPoint Group Communities
For over 40 years, our StoryPoint Group communities have been dedicated to supporting our residents and helping them shine every day. We understand that little changes and added support make all the difference for our residents and their families.
Whether you're tired of housework and cooking, looking for extra daily support, or just want more options for your social life, you'll find a variety of flexible living options and à la carte services to meet your needs.
Find a community today or reach out to us at 1-844-275-9990 to discover our full range of social activities.