Medical advances are happening every day — and this includes how care services are administered to patients. While telehealth, which is the delivery of health care services via remote technologies, isn't necessarily new, it has grown in popularity — and necessity — as COVID-19 continues to impact businesses and the capabilities of medical facilities.
It's fair to be skeptical at first. Does telehealth really work? How can doctors care for patients through a screen? Yet, advances in this area of medicine are making it possible for patients to receive the care and medical consultation they need without always having to make an in-person appointment.
Here's everything you need to know about telehealth for seniors and how this type of service could be beneficial for you and your health care needs.
What Is Telehealth And How Does It Work?
Simply put, telehealth uses technology to deliver health information. This includes live video conferencing, texts, calls, emails, video streaming, uploading information to an online medical portal, mobile apps and more.
Telehealth services can be used when it isn't clinically necessary to meet with a physician face-to-face. While it is beneficial for health consultations such as reviewing test results with a physician, consulting with your provider about questions related to a condition or treatment, requesting a refill on a prescription, and more, telehealth is just one facet of health care. It isn't meant to be a replacement for all medical services, such as a yearly physical and other routine, in-person examinations that are key to overall health.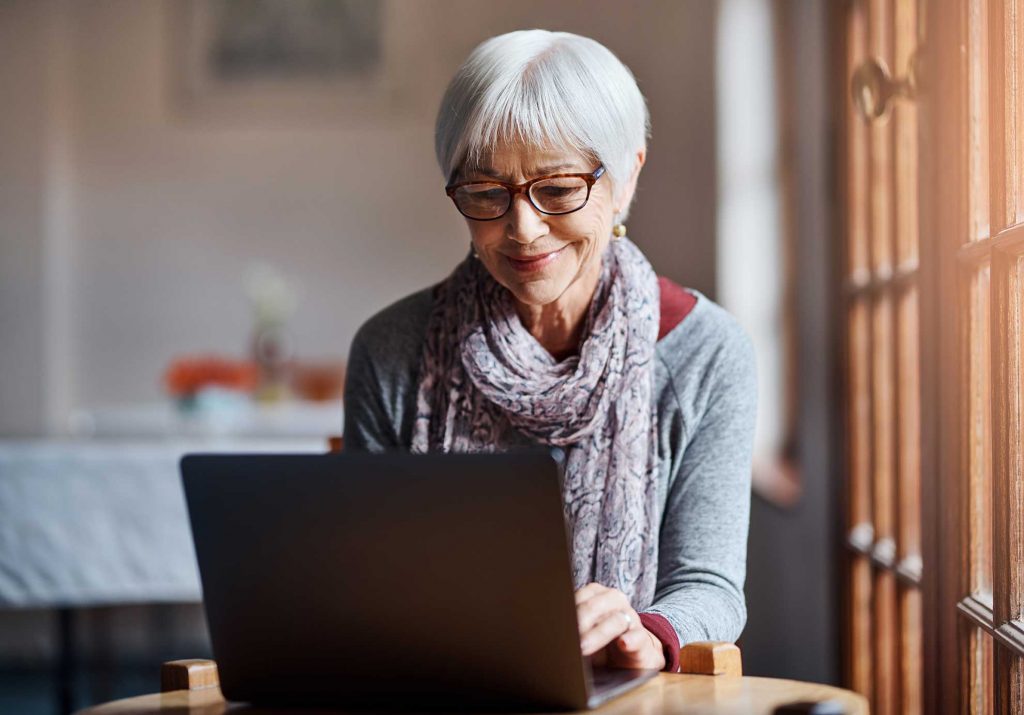 Examples Of Telehealth Services
There are many uses for telehealth when it comes to senior care, and some of these services you may already be using. Examples of telehealth services include:
Receiving a text reminder to get your annual flu shot
Ordering or refilling prescriptions online
Viewing a test result through an online patient portal
Scheduling a video conference with your physician to review your condition
Communicating with a physician via chat in an online patient portal to share health data such as medical records.
In addition, there are many health technologies that record and monitor symptoms of a disease or condition, and this data is automatically sent to your care provider. Wearable sensors and routine tracking through mobile apps are two examples of the ways in which telehealth for seniors is making it easier to stay on top of your health.
What Are The Benefits Of Telehealth For Seniors?
So what is telehealth doing for you? Telehealth offers a variety of benefits in terms of care, but also simply for everyday life. Some of these benefits include:
Convenience: In general, telehealth for seniors is a more convenient option of accessing health care than traditional methods. Receiving a text asking if you are ready for your prescription to be refilled is typically easier than having to call in your prescription or make a visit to the pharmacy; reviewing your test results with your doctor via a video-chat service is more convenient than making a trip to their office. For seniors, telehealth is a great option for those who don't always have access to transportation to go to physician offices and hospitals for appointments.
Easier access: Telehealth offers easier access to the support you need, when you need it, including hard-to-schedule appointments with specialists. The ease of access also means those in more rural or urban communities can have greater access to health care providers.
Empowerment: The importance of maintaining routine appointments and check-ins with your physicians for healthy aging is well-known, as early detection is key to the best possible outcomes in the event you do develop a condition or injury. Telehealth makes it easy for you to let your medical provider know of any new or lingering symptoms before your next appointment, so you always have the quality care and peace of mind you need to stay in the best shape.
Information safety: The use of online patient portals, often through your health care system, offer greater security and protection from data breaches than sending an email.
Sharing of data: Another perk of telemedicine is the ease in which physicians can share test results among each other. For example, results of a specialized test can be shared with your primary care physician and/or with other specialists to make sure your care is comprehensive and that your providers are aligned in the treatments and tests you receive.
Lower costs: Telehealth services offer cost savings in the form of gas/transportation costs, parking and more.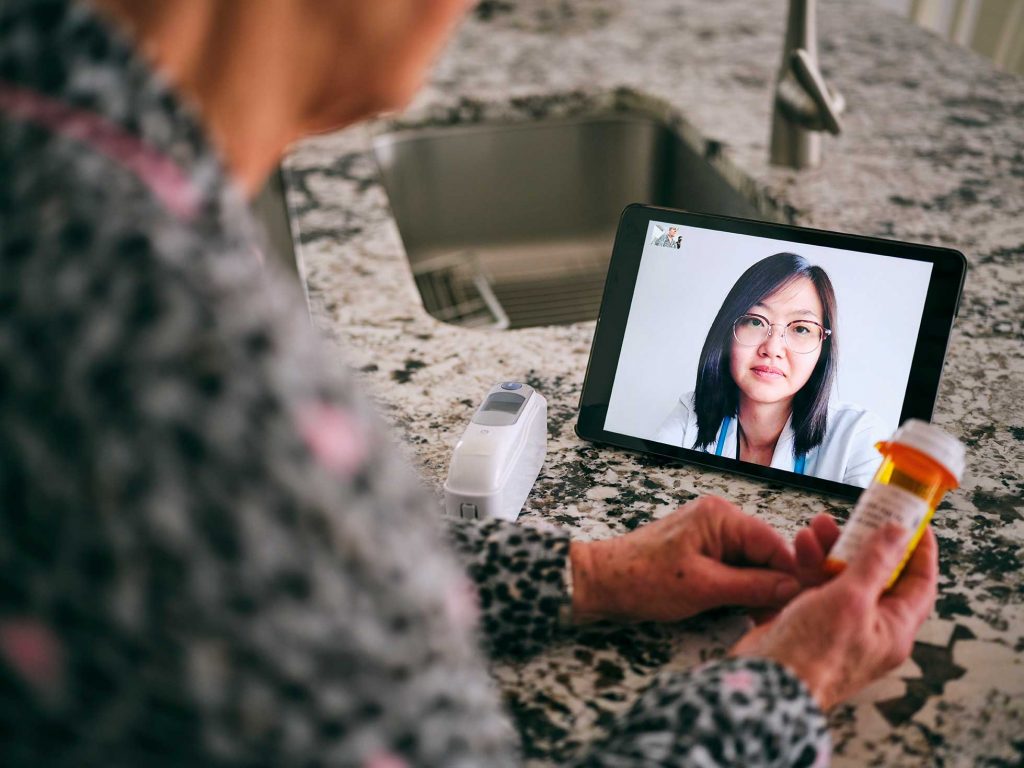 StoryPoint Is Here For You
At StoryPoint, our team provides each resident with personalized care. We also partner with your health care providers to make sure you always receive the most integrated, comprehensive care. Call us today at 1-855-407-8679 to learn more.
Related: Technology Trends That Are Assisting Seniors