Independent living communities are a great option for active seniors who can easily accomplish daily tasks, yet want to fully enjoy the perks of retirement. While there are plenty of retirement living options for seniors that you could explore, there are many benefits to choosing an independent living community. 
These communities can enhance and improve your life in unseen ways with benefits such as greater social interaction, maintenance-free living and even peace of mind. 
Here are some of the top benefits of independent living. 
1. Freedom From Daily Chores And Home Maintenance 
One of the most sought-after perks of independent living is freedom from the responsibilities associated with homeownership. Chores can be a hassle, so the opportunity to live without having to mow the lawn or take out the trash can be a dream come true. 
Independent living communities allow you to escape from daily chores and give you something supremely valuable in return: time. With the extra time you'd usually spend on home maintenance, you're free to spend your retirement on enriching activities like exploring a new hobby or dining with friends. 
Housekeeping and maintenance service teams are ready to handle the day-to-day chores and repairs, so you can focus on spending each day as you'd like. 
Other maintenance-free perks of independent living include: 
Full-time maintenance team that will take care of repairs anytime.
Interior and exterior maintenance throughout the community. 
No costly maintenance bills.
Easy scheduling of work requests.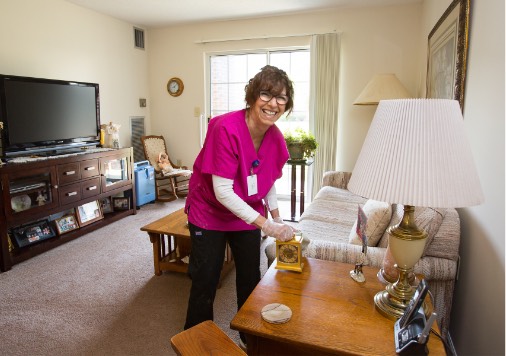 2. All-Inclusive Rent
Many people view retirement as the ultimate vacation. When you don't have to work, you have the power to choose what you want to do, all day every day. Independent living communities accent the retirement vacation dream with an all-inclusive, maintenance-free lifestyle.
In an independent living community, you no longer have to worry about:
Multiple bills. In independent living, the days of multiple bills are long gone. All of your bills — think rent, utilities and even cable — are rolled into one monthly payment, making it simple to keep track of finances.
Having too many expenses. The overall cost of moving into a community can also be financially beneficial. If you are downsizing from your current home, independent living can help minimize your monthly spending. 
The cost of car maintenance. A cost-friendly tip: Deciding to sell your vehicle to instead utilize the community's transportation services is another area where you can cut back on your finances. 
Related: The Financial Perks Of Senior Living
Use The StoryPoint Group Cost Calculator
Our cost calculator is here to help you get an estimate of the cost of independent living where you live: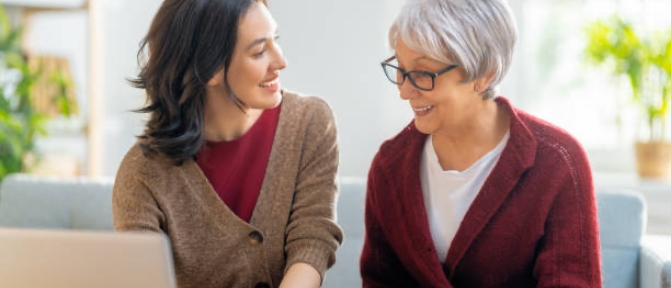 See The Costs Of
Senior Living Compared To Staying In Place
We created this senior living calculator to help you determine the costs of senior living compared to remaining in place.

Get Started
Compare The Costs Of Senior Living
To accurately estimate the cost of senior living, simply enter your monthly expenses in the field below.

To see an estimate of the cost of senior living, simply select the state and level of care you think is right for you or your loved one.
---
*This information is intended to aid in the evaluation and the decision-making process related to senior living alternatives. It is based on information and assumptions provided by you and information compiled from multiple accredited sources for comparison purposes. The calculations and comparisons provided should not be construed as financial, legal or tax advice. In addition, such information should not be relied upon as the only source of information.
3. Delicious And Nutritious Food
One of the biggest concerns as people age is nutrition and food quality. Good nutrition is especially important for seniors, but educating yourself on the right foods to support healthy aging can be time consuming.
If cooking isn't an option whether out of need or want, independent living is a great choice for you. These communities typically offer the option to add meal services to your plan. Specifically, StoryPoint is staffed with top Executive Chefs who prepare fresh meals daily. Chefs use only high-quality ingredients, often from local farmers, and can cater to dietary needs, such as a low-sodium diet.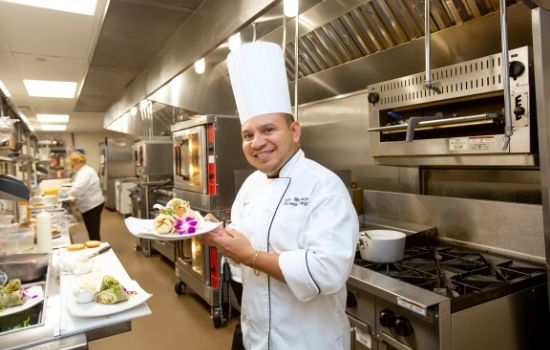 Many communities also employ dietitians who focus on senior nutrition and can be a valuable resource to ensure that residents are eating a healthy diet and more, including: 
Increasing and following daily serving recommendations of vitamins and nutrients.
Helping seniors understand what a healthy plate looks like.
Reading and understanding nutrition labels. 
Choosing healthy eating options to help address individual needs like low energy levels, high cholesterol or weight management.
4. Privacy And Community
In an independent living community, your cozy residence is woven into the fabric of a central senior community, creating a family-like neighborhood. One benefit of independent living is the balance between enjoying privacy yet also being part of an active senior living community.
From participating in the multiple activities taking place every day, to joining fellow residents for a meal or taking advantage of exercise facilities and other amenities, seniors can utilize everything the community has to offer as much, or as little as desired. 
5. Social Engagement And New Friendships
Each stage of life has unique challenges, and as we age, the opportunity to make new friends can feel limited. One of the biggest perks of life in an independent living community is being surrounded by others in a similar stage of life. 
It only makes sense that living in a community setting surrounded by people in the same phase of their journey encourages new friendships. And without added responsibilities such as home upkeep or grocery shopping to worry about — plus a team of employees who are dedicated to planning daily activities — it's easy to connect with like-minded people and reap the benefits of consistent social interactions.
StoryPoint Is Here To Help
StoryPoint's independent living philosophy is based on the idea of helping residents live life on their terms. Want to participate in your favorite hobby? Prefer a cozy night in the comfort of your own apartment? Love sharing a meal with friends, but would rather avoid the cleanup? Whatever your ideal retirement looks like, you'll find it at StoryPoint.
Wondering if independent living is the right option for you? Call 1-855-407-8679 to learn more and schedule a tour.
Related: What To Ask During A Tour.