Executive Chef, Jay Mahaffey from our sister company, Independence Village of Plymouth recently showcased his cooking skills at a local food competition.
"Plymouth loves food and a party!" he said.
The event was the annual Showcase & Taste of Plymouth and took place Monday, April 15 at The Inn at St. John's hotel.
Chef Mahaffey showed off his flare for Asian dining by creating a special dish called "Asian-Cured Duck Nachos." He had a long line of participants eager to try them!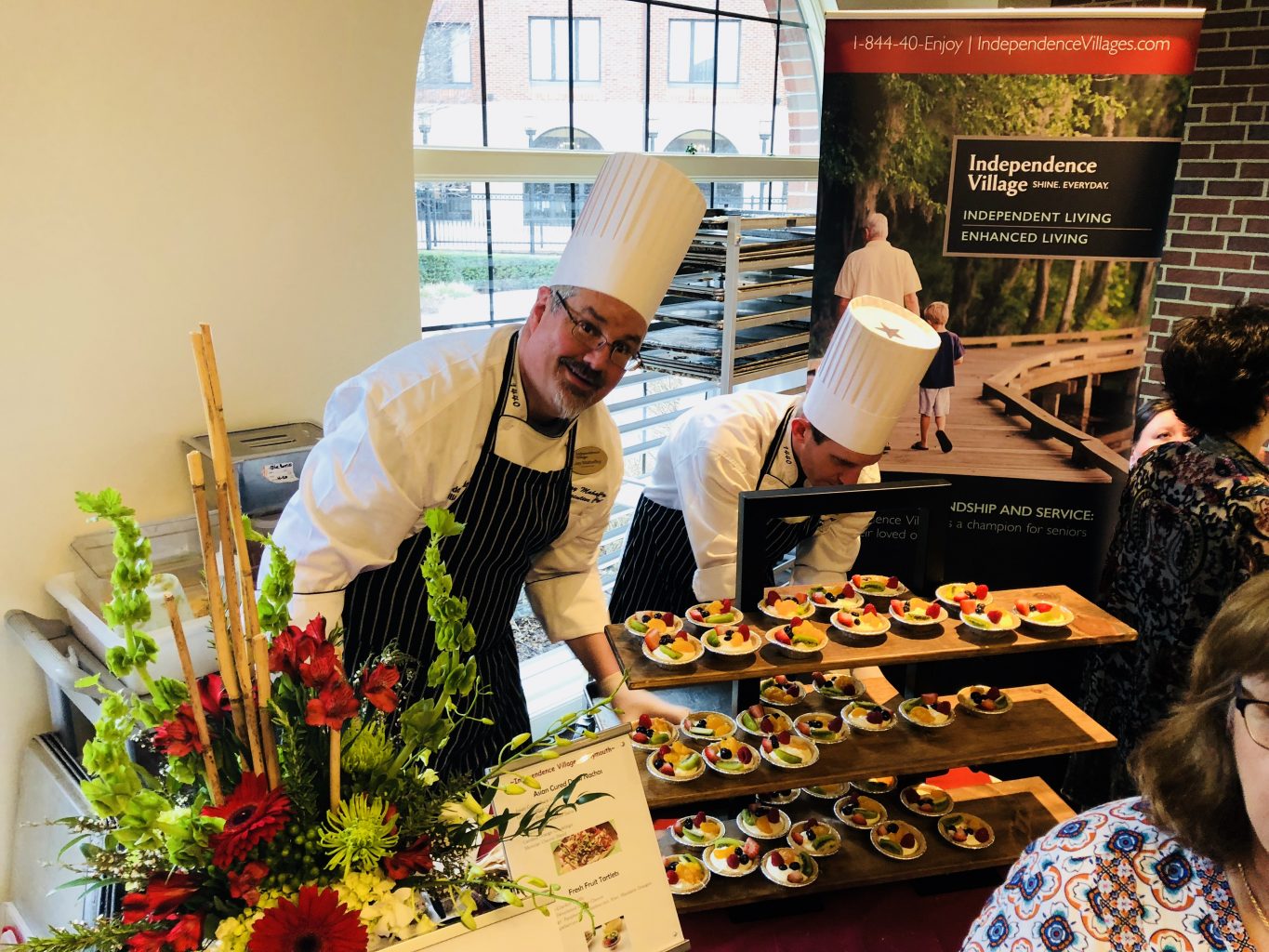 There were between 750-800 people in attendance as well as 96 Plymouth area businesses. Entry was $10 per person, and a total of 17 restaurants participated to share their cooking. Food dishes were a hit across the inn, and this event is a great way to bring the community together and tell their own unique stories.
Independence Village places high importance on a quality dining experience at all of our senior living communities. Our invaluable kitchen staff are crucial to providing delicious meals and a diverse menu for an overall enjoyable dining atmosphere for our residents. Have a taste of Chef Mahaffey's food, and you'll know what we mean!
Read the full article from Hometownlife here: Foodie heaven: Event rolls out 17 restaurants under one roof.
Stay tuned to see if Independence of Plymouth will attend next year!