A transition into senior living can be a bit taxing and hectic. Once a family has decided that senior living is the right choice for a loved one, it can be helpful to engage the entire family in this big move. This can assist in making whoever is moving to feel more comfortable in his or her new home. Here are the best ways to get the whole family involved.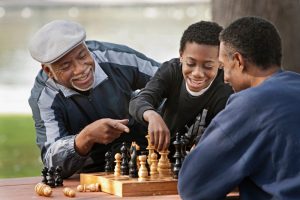 Plan Ahead
Once the decision has been made, the next step is to plan the process. After you pick a new community to call home, it's best to work with your family to pick a move-in timeline that suits everyone's schedule. This will remove feelings of unease about such a significant life change.
RELATED: Moving Parents Into Assisted Living: Full Checklist
Involve Everyone
If everyone in the family can help, the process of moving a loved one into senior living can go over much more smoothly and quickly. Also, when the entire family participates, it's an opportunity to connect as a unit, which can also provide peace of mind.
If everyone does their own part, it can feel more like a team effort and put your aging loved one at ease.
SEE ALSO: How To Care For A Loved One Remotely
Don't Forget
The idea is to make the transition seamless and less intimidating for whoever is moving. It is important for the entire family to remember that this move can be a little scary. It's intimidating to move into a new home, especially a new space with a lot of new faces. Setting up a schedule of visits the first couple months can be reassuring.
It is easier to do anything in life with the help of a supportive family. Reaching out to your extended family during this transition can be useful. Contact cousins, siblings and your loved one's friends to ask them to participate in the moving process.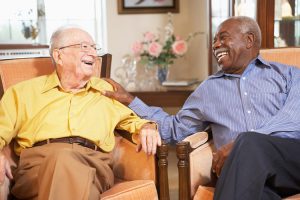 Also, inquire into the additional moving services that some senior living communities provide. Often times, the community provides advice on how to downsize and plan for moving day. Communities can also sometimes recommend a moving company for anything big that must get moved. Overall, just make sure to ask questions and reach out for the help that you need. Give Independence Village a call at 1-855-40-ENJOY and learn how we can help make the transition easier.