Technology is all around us, and it can add a lot to life — especially for seniors. Between home technology, wearable health technology and entertainment technology, one can:
Stay connected to friends/family

Keep motivated on a fitness journey

Monitor health status 

Find a destination (without getting lost)

Challenge your mind with brain games

And so much more
With all that technology can do for us, it's important to match the right technology to the right person.
Choosing The Right Technology
Before purchasing that new cell phone, fitness tracker or other technology, the most important thing to consider is who will be using it and why they will use it. 
If you're selecting technology for yourself, take the time to research things such as how easy it is to use, how reliable it is, how well it meets your specific need, etc. If you're choosing a device for a parent or other loved one, it's good to choose technology for seniors that is easy to use and in harmony with their needs, vision, dexterity and interests.
Tips for choosing technology for a senior include:
Choose a basic model or devices developed with seniors in mind

Look for large buttons, bold print or large screens

Adjustable font settings that offer a size for easily reading

Make sure key features are easy to access and use

Whenever possible, look for voice activation

Consider printing instructions for an easy "cheat sheet" of how-tos
Below are types of technology and ways each could benefit you or a senior loved one.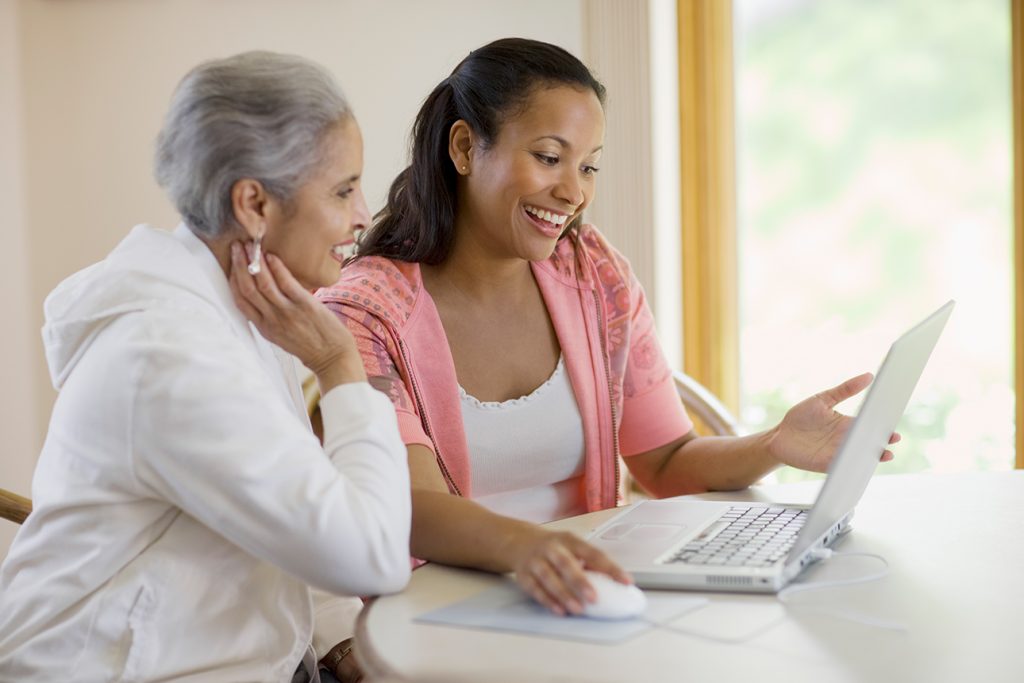 Communication Technology
Smart devices such as tablets and phones are wonderful communication tools, especially for seniors who might not be able to get out as much as they once did or who are social-distancing due to COVID-19.
Communication technology helps us keep in touch with friends and family, no matter where we are. It offers numerous and easy ways to connect with one another — from making a phone call to having a video chat to social media apps that allow you to share photos. 
If the communication technology you are purchasing is for a parent, make sure they're able to test and use the device beforehand. If that option isn't possible (say, if the device is a gift), make sure you teach them how to use it afterward. In fact, this is a good rule of thumb for any technology that you may purchase for a loved one. 
Wearable Health Technology
Wearable health technology collects and analyzes real-time personal data that can inform us on everything from our current health to the effectiveness of our workouts. These devices have become extremely popular, and today one in every three people in the US now sports a wearable device.
These devices can be particularly advantageous for seniors who need to monitor things like blood pressure, heart rate, temperature and insulin levels. Many smart devices are designed to relay data in real time to the individual as well as chosen medical professionals. This helps doctors and other health care workers better identify any needed medical treatment and deliver that treatment faster.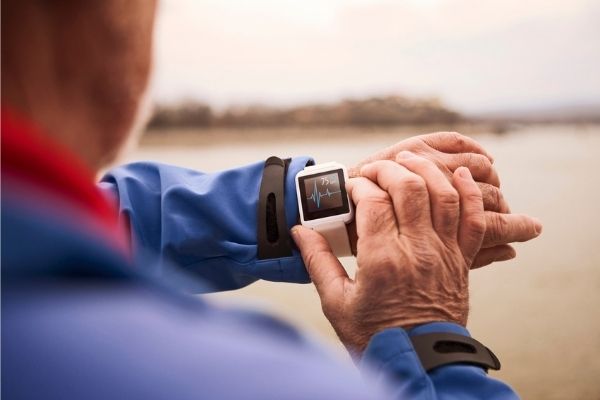 Entertainment Technology
Many senior living communities, including Independence Village, are incorporating entertainment technology into their life enrichment programs. These devices, such as Wii Fit or virtual reality systems, offer a diverse range of games that encourage participants to be active. Through this technology, seniors can take a ski trip, challenge friends to a game of bowling, or play a round of golf without having to travel or lug around heavy equipment. 
Handheld devices such as e-readers, tablets and smartphones also offer many opportunities for entertainment. Seniors can keep mentally fit by challenging themselves to brain games or enjoying a world of books at their fingertips, including audiobooks for those who are vision impaired and ebooks in which font sizes can be customized. 
Home Technology 
From cleaning robots to voice-activated control units, home technology has been advancing for as long as we've had homes — and things that we never thought possible in the past are readily available today. 
Home technology can enrich the lives of seniors in a variety of ways. There are robots that do the vacuuming, smart lights for well-lit pathways (and fall prevention), and safety devices that alert you if a door is open and help keep your home protected.    
Creating voice-activated "smart apartments" might even be the future of senior living, as communities begin exploring technology's many benefits. Some examples of what you could do in one of these rooms might be:
Receiving voice-activated medication reminders
Calling for help or easily connecting to on-site staff
Scheduling an appointment in the community's salon or barbershop
Signing up for an outing with a verbal command like, "Add me to the cider mill outing next week"
Adjusting the temperature (thermostat) without touching a dial, by making an audible request
Calling a friend or family member simply by saying "Call Joan" or "Call Judi"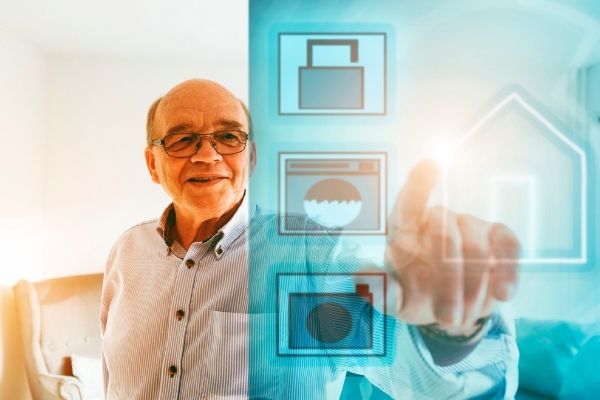 Embracing Technology Without Losing The Human Connection
It's easy to see how our lives have been improved by technology. The right technology can enhance daily living by helping us stay better connected to others, lead a healthier lifestyle or enable beneficial safety measures.   
While all these technological advances are impressive and will undoubtedly help shape future senior living communities, there's no denying that human interaction is still extremely important. At Independence Village, while we use technology to further advance the quality and experience of our residents, our communities will never lose the element of human connection. We build deep connections and create engaging experiences so residents know they belong in our community and have something to look forward to every day.

Contact us or call 1-844-403-6569 to learn more about senior living at Independence Village.