When you're retired and are looking to downsize your home or simply feel it's time to move into senior co-housing or a senior living community, it can be difficult to make the choice between the two.
Here are the differences between senior co-housing and senior living communities.
Understanding The Differences
Senior co-housing is defined as "an intentional community of private homes clustered around a shared space." Residents live in townhomes or condos, but the purpose of such a community is to share common resources like dining spaces, laundry rooms, fitness facilities and media centers. The community is owned and operated by residents, allowing them to create a community that fits their needs.
On the other hand, senior living communities are owned by a company. This means that onsite care, organized activities and special events are more regularly scheduled. These communities may offer pre-cooked meals, housekeeping, and even transportation too. Senior living communities typically offer a more all-inclusive mentality, with services, benefits, and community aspects all incorporated in monthly rent.
The Benefits of Senior Living Communities
There are many benefits to living in a senior living community such as never worrying about home maintenance, paying one all-inclusive price for your whole month, and gaining access to organized amenities. In these communities, you'll enjoy access to fitness classes, education courses, prepared food and even offsite outings. Also, it's easy to find others with common interests.
Along with the resort-like amenities at senior living communities, the assistance services are unmatched. Senior living communities can have independent living, assisted living, memory care options or all three. These type of communities allow you access to any assistance you may need without the need to hire additional support.
The Limitations of Senior Co-Housing
While senior co-housing celebrates having a private home, some may be frustrated by the extent to which they share common spaces. It also depends on which community you move to as to whether you'll find lots of social events or not.
In addition, the cost of owning a home in a senior co-housing community can be somewhat limiting for those on a fixed income. While you're getting more than just a living space, you're still paying market value to live there. Also, as needs change, it may be necessary to hire external assistance or move into a comprehensive community.
It's not always an easy choice to decide whether you should join a co-housing community or a senior living community as each one offers different benefits. To learn more about senior living communities and discuss your options, reach out to a Community Specialist today.
---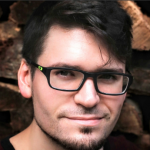 About the author: Chris Milko is an avid Real Estate investor and a Content Associate at Clever Real Estate, a Real Estate startup offering flat fee commissions for home sellers. Visit the Clever Real Estate Blog to find all the latest information for home buyers and sellers.