When considering moving into a new home, knowing where to start can be difficult. Independence Village is here to help. We wrote a list of our best tips to help you know where to begin when moving to independent living.

We've listed our most-asked questions and included advice from our top experts to help you know what to expect when moving your parents to independent living, complete with a moving checklist. Follow the steps below and you'll be better prepared to smoothly transition into the next phase of life.
Find The Right Independent Living Community For Your Needs
Once you have decided independent living is right for you, it's important to do your research. Start by making a list of your care needs. Then, delve into what independent living offers to make sure it covers your list.
Research The Best Community Amenities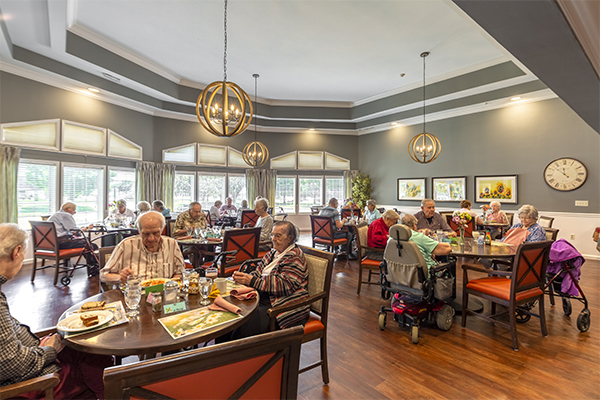 Many seniors choose to move into senior living to take advantage of the community amenities like gourmet dining services, fitness centers, rec centers or billiard rooms, daily activity programming, and more. 
But, be aware that not every independent living community is the same. Create a list of your desired amenities and browse communities to see what they offer. You'll want to choose the communities that match up with your list of desired amenities. Some amenities to consider are:
Fitness center or health programming.
Group outings.
Daily activities.
Transportation services.
Educational seminars.
Look For Independent Living That Offers Progressive Care Services
If you're moving your parents to independent living, it's especially crucial to look into communities that offer a continuum of care. Progressive care services ensure that as your loved one's needs change, they can remain in the community they call home. The last thing you want to do is move your loved one into an independent living community, only to have to move them again as their care needs change.
Enhanced Living is a service that is unique to Independence Village communities. It's personalized care that acts as a bridge between independent living and assisted living. It is designed for those who can benefit from personalized support and care while still enjoying the residential setting and freedom of independent living. 
What To Expect When Moving To An Independent Living Community
Here are just a few things to expect when moving into independent living:
Expect to downsize. When moving to independent living, there are certain things that you won't want to take with you and you might not have the space to bring all of your parents' possessions from home. Call the community you will be moving into and ask what the exact dimensions of your apartment or room will be. That way you can determine how much you will be able to bring with you.
You can choose how much you want to be involved. Many independent living communities have weekly activities, events and community outings. Activities for independent living residents do much more than just pass the time. They help seniors lead healthier, happier lives. The best part? You get to choose the activities you want to take part in – from bingo to gardening, book clubs, day trips to local events and more.
Expect to make new friends. One of the biggest perks of senior living is the opportunity to meet new people! From off-site excursions to fitness classes, book clubs and more, you're able to take part in activities with like-minded individuals.
Ready To Move? Here's What To Bring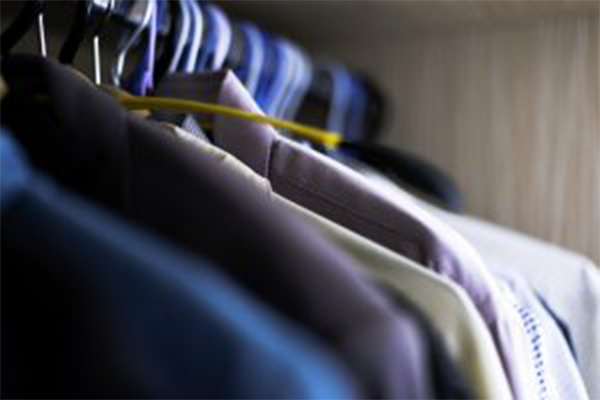 Now that you know what to expect at the community, it's time to start gathering your belongings. Moving is never fun, but packing effectively can help make the move to independent living as seamless as possible. Below are just a few items that you should remember to bring: 
Essential items such as clothing, insurance information and medications. 
Important legal documents. Documents like a will and testament or living trust should be prepared and stored somewhere safe. Also plan to bring any insurance information and emergency contacts with you.
Clothing for all weather types.
Small sentimental items from home. You can and should bring mementos, but try to keep them to a minimum to save space.
Personal entertainment such as television, books or board games.
What Life Will Be Like After Moving Into Independent Living
Independent living communities allow you to enjoy all the privacy and freedom that you enjoy at home without having to worry about all the small things. One of the most sought-after perks of independent living is freedom from the responsibilities associated with homeownership. 
Staff members at independent living communities can perform all of your household chores for you, including:
Housekeeping
Meal preparation
Laundry and linen service
Shopping
Transportation
With independent living, you will have the comforts of your own space combined with the great amenities that come with a senior living community.
Find Your New Home at Independence Village
Our independent living philosophy is based on the idea of helping residents live life on their terms. Want to participate in your favorite hobby? Prefer a cozy night in the comfort of your own apartment? Love sharing a meal with friends, but would rather avoid the cleanup?
Independent living is an exciting opportunity to live maintenance-free with a community right at your doorstep. Whatever your ideal retirement looks like, you'll find it at Independence Village. Call 1-844-403-6569 to learn more. Find a community near you and schedule a tour.