November 14th, 2018
As you probably know, one of the perks of retirement is the newly acquired free time. Many seniors enjoy using this time to visit with their families, explore their passions and, of course, travel. Retirement is an excellent opportunity for seniors to travel and finally visit all the places that they've always wanted to see. Here are some senior travel tips to help make your journeys more carefree, fun and unforgettable.
Before Your Trip
While you are planning and preparing for your trip, there are a lot of things that you should consider before you leave. Preparation is key to having stress free travels so here are some important things to do:
Plan Your Group
Who will you be traveling with? Many seniors opt to find, or even create, a group of other seniors to travel with. Traveling with a group is great because you can make new friends and make your trip more fun and affordable.
Check In With Your Doctor
Before leaving you should call or schedule a visit with your primary doctor to discuss your travel plans. Make sure to share your destination and your planned activities. They'll be able to inform you of any precautions you should take including any vaccinations you need to get beforehand.
Talk With A Travel Agent
Some people find that a travel agent is the perfect resource when it comes to planning. Travel agents have in-depth travel knowledge that can help you plan your trip and even help you find great deals. They can suggest destinations, timelines, activities, hotels, restaurants and anything else you may have in mind. They can also
help you prepare travel insurance that covers any preexisting conditions.
Check For Discounts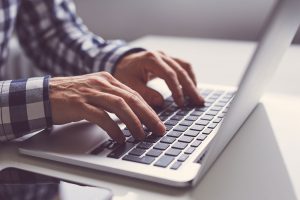 Many special discounts are available to traveling seniors, so don't forget to look into these! Be sure to ask your agent about
available discounts, and look out for them in all of your expenses along the road. You may even get more of a discount if you are traveling in a group!
Packing
Packing can be a bit more time consuming than most travelers think. A great way to stay organized is to make an itemized list of the things you will need to bring such as medications, toiletries, etc. Try to be cautious of how much your luggage weighs as well. Depending on your mode of transportation it may cost you extra for a heavier bag or you may simply have little to no room left for any souvenirs you pick up along the way.
During Your Trip
It's important that you try to stay as healthy as possible on your trip as getting sick can be a very common. Here are a few recommendations to help you protect yourself from getting sick and enjoying the most of your vacation:
Only drink water from safe sources.
Carry a small, daily bag with you when you're out to store your essentials.
Don't overextend yourself by packing too many activities into one day.
Give yourself a day to relax and recover from jet lag and to get accustomed to your new location.
Wear comfortable shoes and clothing.
Avoid carrying too much cash and expensive valuables like jewelry.
Above all, relax and spend time doing the things you love. Enjoy the activities that you have planned, but don't be afraid to take extra time between events if you feel you need it. Getting the proper amount of rest during your trip will make the experience all the better. Don't forget to take plenty of pictures to show your family and friends when you return.
After Your Trip
Once you return home, you'll probably be ready to get back into your normal routines. Most importantly, you'll need to get some extra rest because traveling can make people exhausted. Consider making a photo album of your travels. That way you will be able to look back and remember all the fun times you and your traveling companions had. Before you know it you'll be dreaming up your next adventure and enjoying the downtime once again.