Are you considering whether a care community might be right for your parent or loved one? Before making a final decision, it's important to familiarize yourself with the various offerings out there such as independent living or assisted living, how those options differ, and what to look for when choosing a community. 
Here are some essentials for finding the right senior care community:
Determining When It's Time To Move
Knowing when it's the right time to move a parent or loved one into a care community can be difficult. With many different factors playing a role, it's important not to rush into the decision. 
Some concrete signs it may be the right time for your loved one to move include, but are not limited to:
A recent injury or fall while home alone.
Declines in personal care and/or nutrition.
Difficulty keeping up with home maintenance.
Increasing forgetfulness or other signs of memory loss.
Fortunately, a senior community's primary goal is to provide support, comfort and joy to their residents — so when you do decide it is the right time, you can rest easy knowing your loved one will be in caring hands. 
Related: Talking To Your Parents About Assisted Living: When's The Right Time
Choosing A Care Level
Senior communities often have dedicated staff members who are there to help you determine your parent or relative's necessary level of care. However, it's best to have a general understanding of what your loved one needs and what care level might be ideal for them, before touring a community. 
Here are some of the care levels you'll find within senior communities:
Independent Living 
Independent living is designed for older adults who prefer to live on their own in a private apartment but want freedom from daily tasks like cooking, cleaning and household maintenance. 
Enhanced Living 
This option is unique to StoryPoint and serves as a bridge between independent living and assisted living. It offers all the benefits of independent living with the option for customizable, a la carte care services.
Assisted Living 
Assisted living communities provide licensed care in a supportive environment. Residents can receive assistance with activities of daily living, medication reminders, mobility support and more. 
Memory Care 
For those with Alzheimer's or other memory impairments, memory care is the ideal fit. These communities feature specially trained staff, intentionally designed spaces and programming to promote dignity and independence.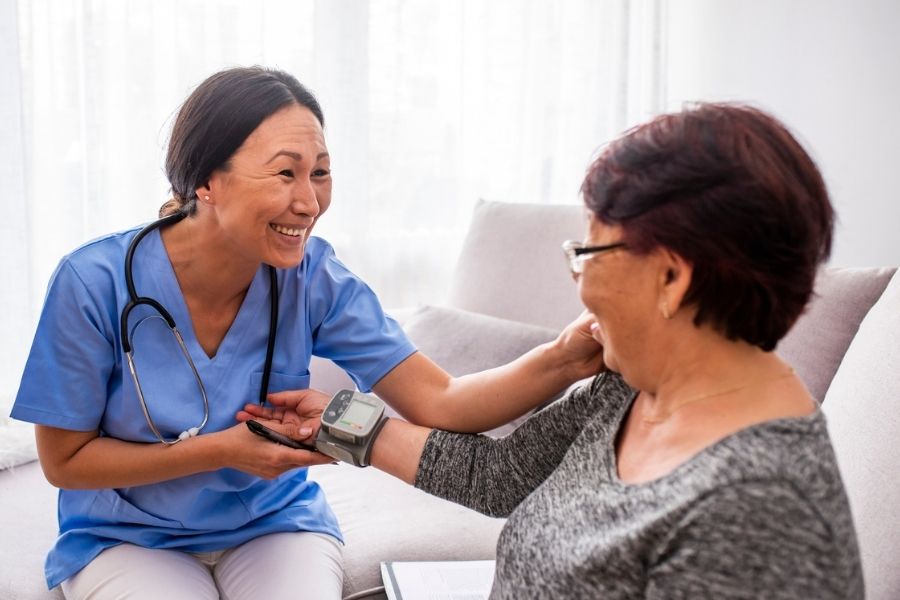 Don't Forget To Look At The Extra Offerings
To find the ideal senior community, be sure to look at a variety of locations in your area, factoring in distance from friends and family and additional offerings. Many provide on-site amenities and activities so that residents have something to look forward to each day. 
Features to look for may include:
Events, Excursions And Activities 
When touring a community, ask for a calendar of their activities to see if they offer programs that your relative would enjoy participating in. Ask if the community offers regular outings or includes transportation to local attractions too.  
Amenities
If your dad loves animals, consider a senior community that's pet-friendly. If your mom loves the outdoors, look for a place with walking paths or beautifully landscaped courtyards. You'll find that there is a diverse range of amenities to choose from depending on the community.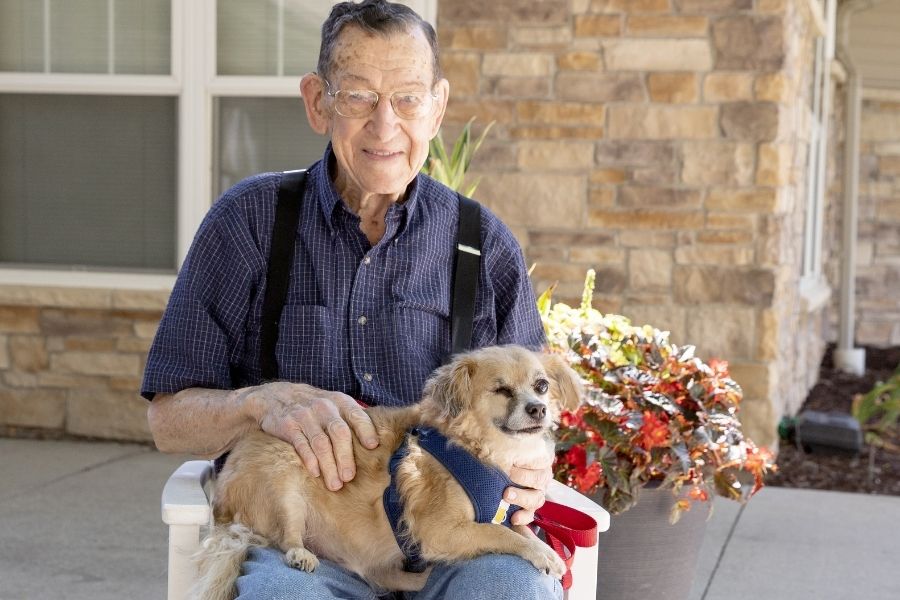 Multiple Senior Care Options
In general, it's best to pick a community that offers different types of senior living or progressive care. This allows your loved one to live independently while also receiving care as their needs change. 
Room Size And Style
Ask if there are different apartment or room options to choose from. Many communities do offer more than one floor plan. Check to see if there are added safety features such as ample lighting, wide walkways and grab bars.
Dining Options
Food is an important factor to consider when choosing a new place for your loved one. Ask for a sample menu, what the meal times are and if you can try the food.
StoryPoint Is Here To Help
With 40+ years of experience, StoryPoint senior communities offer a variety of care options throughout the Midwest. We would love the opportunity to guide you along this journey and help you determine the option that is right for your loved one. Schedule a tour at your nearest location or call us at 1-855-407-8679.