Moving mom or dad into a senior living community is a big decision for many families, and the key is finding the right community. By taking the time to explore some frequently asked questions about senior living, you and your loved one will be better equipped with the information you need to come to the right decision for your family. 
Q: What care options are provided?
A: Every community is unique in its offerings. Here are the most common:
Independent Living: Independent living communities are for individuals who still want to embrace their independence while having the option to include custom services such as nutritious meal plans, housekeeping or shuttle services.
Enhanced Living: Enhanced living is a bridge between independent and assisted living. This is beneficial for seniors who need minimal daily assistance and want to choose what services or amenities are included. Enhanced living is a flexible care option that still allows for the utmost independence. Unique to Independence Village, you can learn more about enhanced living here. 
Assisted Living: Assisted living is for those who need help with daily activities. Residents enjoy regular support throughout the day, which includes services like laundry, medication scheduling and more.
Memory Care: Memory care is designed for those with memory impairments such as Alzheimer's or other forms of dementia. Many memory care communities make the transition into full-time care as smooth as possible and offer 24/7 licensed professional care. 
Q: When is the right time to move in?
A: There's no "right" time to move in. It's all based on when and how you and your family want to transition to retirement.  
While some seniors are more proactive in moving into independent living, others choose to remain home until they have care needs or other requirements that make moving into a senior living community the right decision.
Regardless of daily needs, loneliness is another reason seniors may choose to move into a senior living community. From craft and exercise classes to happy hours and more, senior living communities offer a host of social opportunities that encourage interaction with other residents and the community.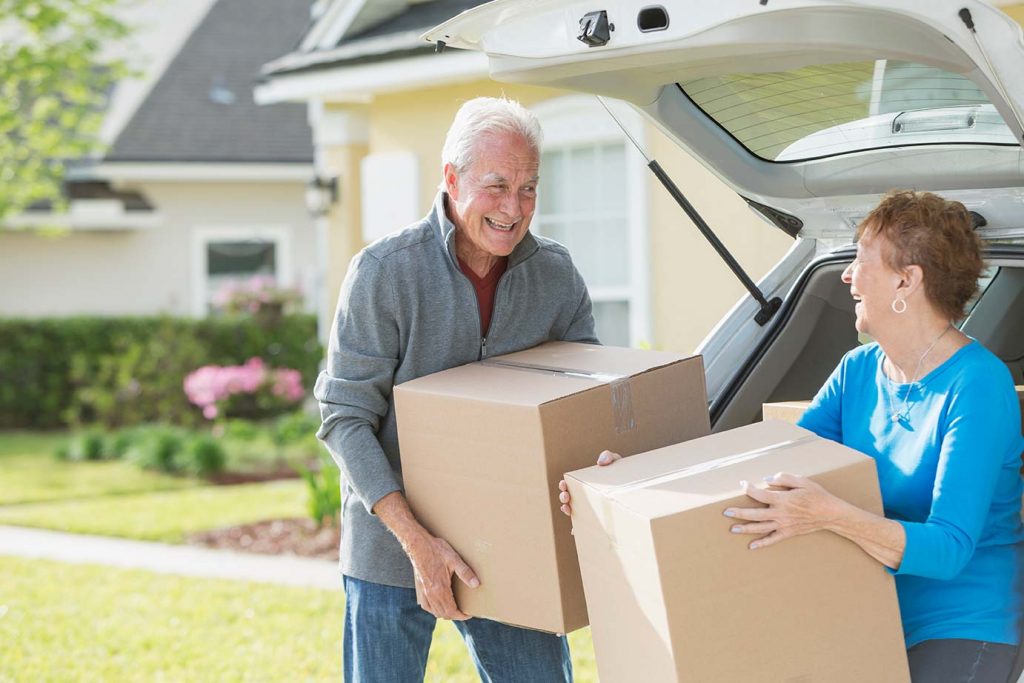 Q: What happens if a senior's health needs change and more care is necessary?
A: If a resident's needs or preferences change after moving into a senior living community, he or she can continue to live there as long as their care needs fall within the levels of care offered at the community. 
If a senior's needs require more than the highest levels of care offered, families may consider moving to a different community where more extensive care is offered.
Q: Who is available to help me explore the logistical and financial options available for senior living?
A: There is no one-size-fits-all solution when it comes to financing senior living. Make sure to ask about the many financial options and resources available to seniors at your nearest community.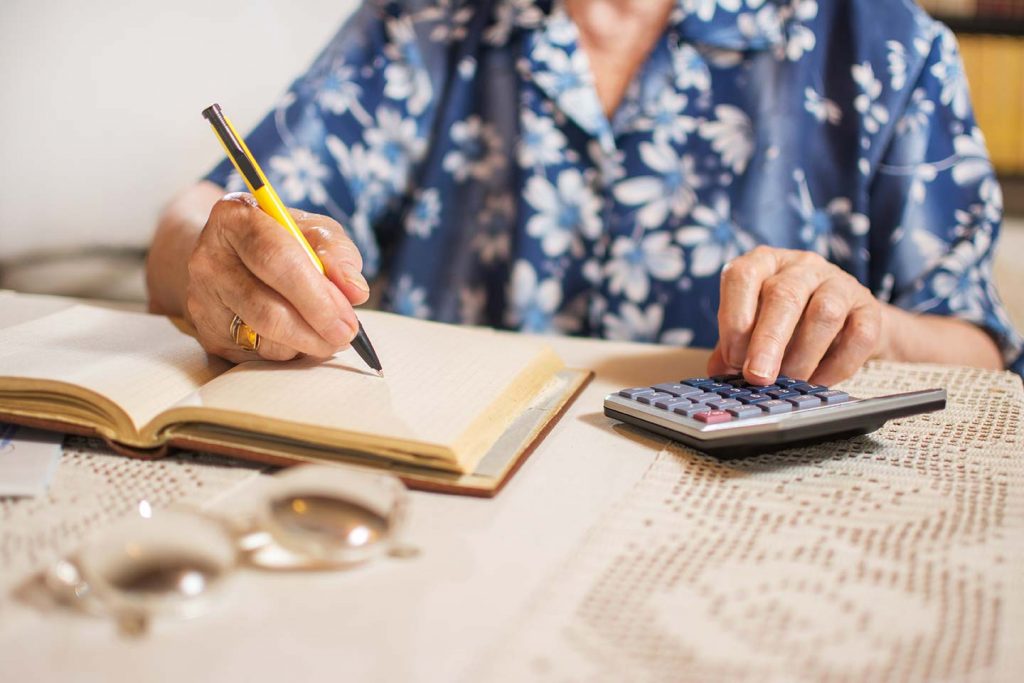 Q: What activities do senior living communities offer?
A: Many communities offer monthly activity calendars filled with events like cooking classes, game nights, book clubs and more. Some senior living communities also provide off-site excursions, like attending an event or exploring a local museum.
At Independence Village, our life enrichment teams work with residents to plan activities they truly enjoy. Residents also benefit from ever-changing activities that feature brand new events each month.
Q: What steps do communities take for resident safety and well-being?
A: Senior living communities take many steps to promote resident safety and health. At Independence Village, communities are wheelchair- accessible and easy to navigate. Many of the floor plans include safety features like grab bars and walk-in showers to help avoid falls or accidents. Residents should feel comfortable and safe within their space; with this in mind, we have designed floor plans that are resident-focused.
Q: Who is available to assist community members in case of emergencies? 
A: Senior living communities have trained, licensed professionals and caretakers who are able to assist residents with day-to-day needs and in case of emergencies. 
Many communities are equipped to handle medical emergencies and have visiting physicians who can care for your loved one if a medical emergency should arise. 
Q: Is transportation available?
A: Yes, many senior living communities offer transportation services. Transportation services are provided for residents who are no longer able, or no longer care to drive. Shuttle services can help your loved one get to and from appointments, shopping centers and much more.
Q: How is the food?
A: Preparing healthy meals that also satisfy is a top priority at many senior living communities. At Independence Village, Executive Chefs are trained and offer a 5-star dining experience for each meal with various menu options to choose from.
Some sample menu items include: 
Cheddar Walnut Chicken Salad
Crisp Romaine Lettuce Topped With Shredded Cheddar, Walnuts, Apples, Red Onion And Poached Chicken. Served With Creamy Honey Mustard Poppy Seed Dressing
Slow-cooked Pork In Chef's Special Barbeque Sauce, Served With Cheesy Potatoes And Peas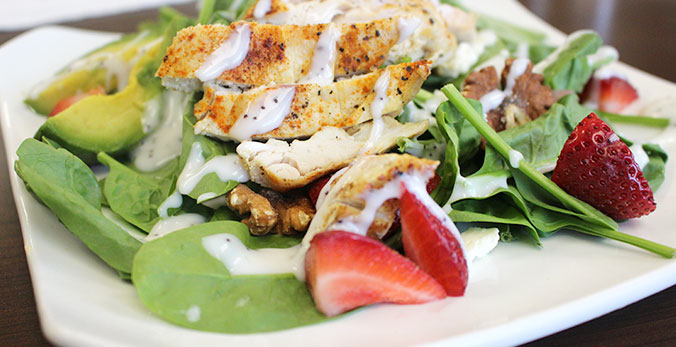 Q: Can I bring my pet?
A: Not all senior living communities allow pets, which is why it is important to clarify when you speak with a community specialist if pets are welcome. All Independence Village communities are pet-friendly, so feel free to bring along your furry friend.
Have More Questions About Senior Living Communities?
If you or your loved one is ready to explore senior living, our community specialists can answer any additional questions you may have. Give us a call today: 1-844-40-ENJOY