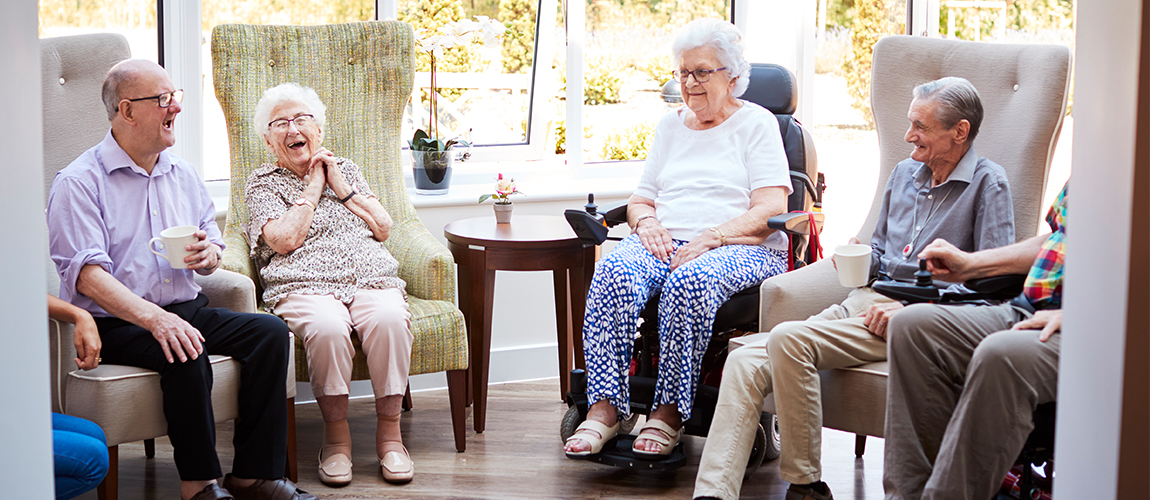 The Difference Between Nursing Homes And Senior Living
As you and your loved one begin looking at different senior living offerings, you'll notice that there are a lot of care options to choose from. Is a nursing home the best option? What do senior living communities provide?
Understanding the similarities and differences between nursing homes and senior living communities is important when trying to find the right fit. Often, the right choice depends on the amount of care needed and where you will feel most comfortable based on your current lifestyle.
Read on to learn more about these two living options and which is best for your current and future care needs.
What Are The Similarities?
When looking for your or a loved one's new home, remember that there are some similarities between nursing homes (also known as skilled nursing facilities) and senior living communities. There is a general term — activities of daily living (ADLs) — for services that are offered at both types of communities and consist of personal care needs like bathing, grooming, dressing and more. In addition to ADLs, nursing homes and senior living communities also offer:
Around-the-clock care
Transportation services
Medical and medication management
Mobility assistance
Security and safety protocols
And more
You will also find that several dining options and meal plans are offered at both community types to ensure proper nutrition. Also, both nursing homes and senior living communities offer many opportunities to gather and socialize. However, nursing homes typically have less variety in their offerings in order to support residents that have higher care needs. Some common social gatherings that are great for more independent residents are art classes, happy hours, card games and more.
Differences Between Nursing Homes And Senior Living Communities
The significant differences between a nursing home and a senior living community are care services and lifestyle options. Senior living communities offer more independence and life enrichment opportunities, while many nursing home residents need around-the-clock monitored support.
Also, at a senior living community, the level of assistance varies based on residents' needs, which allows for customization of the care plan and room layout. If you or your loved one begin to need more support, cost may increase, but adjustments can be made in order to accommodate current and future needs.
The layout of the different home offerings also varies. Senior living communities often resemble an upgraded apartment complex and nursing homes often offer single bedroom or shared room options due to the high nurse-to-resident ratio.
Other offerings that senior living communities have that nursing homes do not:
Organized group outings: Trips to museums, malls, movies and more
Shuttle transportation to and from doctor offices and grocery stores
The ability to have and bring your car
Dining experiences that offer many food options and that are prepared by a chef and culinary team
On-site amenities: Beauty salon and barbershop, fitness areas and more
The ability to bring your pet to some communities
Memory care services
Access to and collaboration with therapy partners for physical, occupational and speech therapy
Choosing The Best Option For You Or Your Loved One
While these tips and details sum up many of the differences between a nursing home and a senior living community, some of these care and community offerings are unique to StoryPoint. With over 37 years of experience, our care team puts seniors and their families first. If you or your loved one want to learn more about your local StoryPoint community, reach out to one of our Community Specialists or find a community near you. 
Let's Chat: 1-855-407-8679