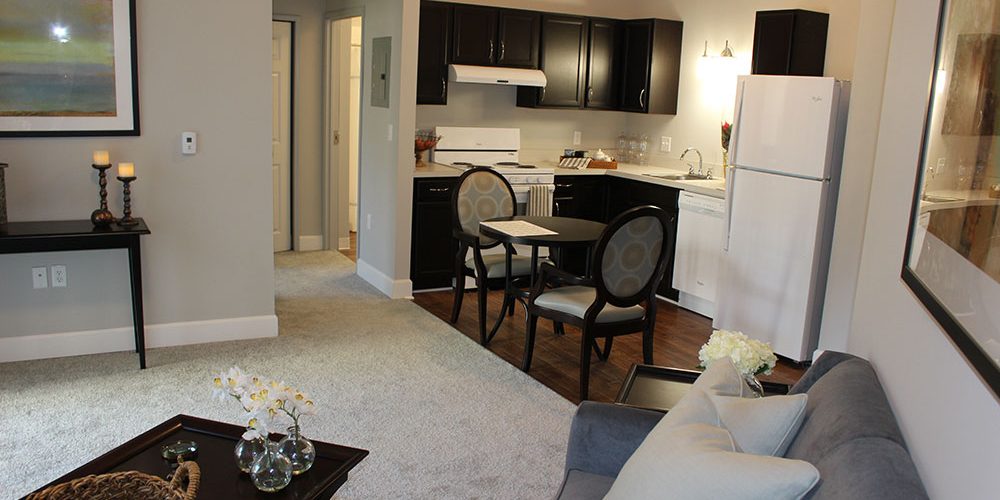 March 15th, 2019
Living in an independent community is a great option for seniors who are still autonomous in their daily tasks but who are looking for additional benefits found in senior living communities. Here are some of the top benefits independent living offers.
#1 Maintenance-Free Living
One of the most sought-after perks of independent living is freedom from the chores associated with home ownership. No longer are you responsible for cutting the lawn or repairing a leaky faucet. Housekeeping and maintenance employees are available to handle these and other tasks so you can focus on other aspects of life.
#2 All-Inclusive Rent
The days of multiple bills are long gone. In an independent living community, all of your bills – think rent, utilities and even cable — are rolled into one monthly payment.
The overall cost of moving into a community can also be financially beneficial. If you are downsizing from your current home, independent living can help minimize your monthly spending and allow you to reallocate money in different ways.
#3 Proper Nutrition
One of the biggest concerns as people age is poor nutrition, whether from the quality of food or from not getting the right nutrients.
Whether for dietary reasons, because you don't want to cook, or both, seniors in independent living have the option to add on meal services. Specifically, StoryPoint is staffed with high caliber chefs who prepare fresh meals daily. In addition to using quality ingredients, dietary needs – such as low sodium – can also be met. Many communities also employ dietitians with a focus on senior nutrition and who can be a valuable resource to ensure you're eating healthy.
#4 Private – Yet Community-Like – Living
An added benefit of independent living is the balance between enjoying your privacy yet also being part of an active community. From participating in the multiple activities taking place around the community every single day to joining in on a meal service, to taking advantage of exercise facilities and other amenities, you can utilize everything the community has to offer as much or as little as you like.
#5 Social Interactions
Aging comes with unique challenges – making new friends being one of them. But living in an independent community means you're surrounded by others in a similar stage of life. And without added responsibilities such as home upkeep or grocery shopping to worry about — plus a team of employees who are dedicated to planning daily activities — it's easy to connect with like-minded people and reap the benefits of consistent social interactions.
StoryPoint Is Here To Help
Wondering if Independent Living is the right option for you or your loved one? Take our care survey to find out!
Other related resources:
Financial Considerations
The Pets Of StoryPoint
What To Ask During A Tour